News
Best Value Brand Award 2021 - Dacia
Find out why Dacia is the 2021 winner of our Best Value Brand Award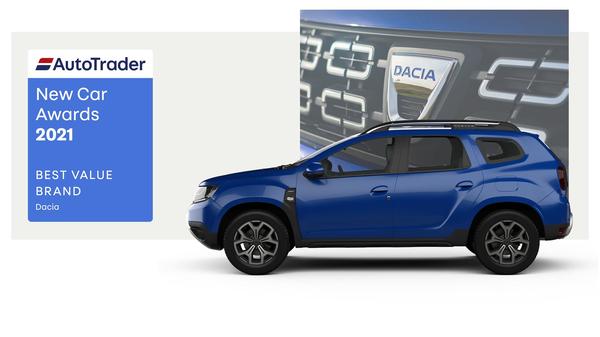 Making your money go as far as possible is always an important consideration and this award celebrates the brand that consistently delivers the most for its customers, no matter how modest their budget may be.
The manufacturers in contention for our Best Value Brand Award are familiar names in this context, both MG and Skoda scoring well with buyers. But our undisputed champion is Dacia, its ability to create cars that are both desirable and incredibly affordable setting it apart. Indeed, with the entry-level version of its latest
Sandero
you could conceivably run a brand-new car for less than £100 per month on a PCH deal. Sure, the model you get for that money is properly back to basics. But for a brand-new car that's astonishing value. Even it's relatively more glitzy models like the
Sandero Stepway
and
Duster
represent incredible bang for your buck, while being desirable in their own right, not just for their affordability. "Badge snobbery doesn't bother me as I like a good deal," said one owner, simply.