News
Best Car for Long Distances 2021 – Hyundai Tucson
Find out why the Hyundai Tucson is the 2021 winner of our Best Car for Long Distances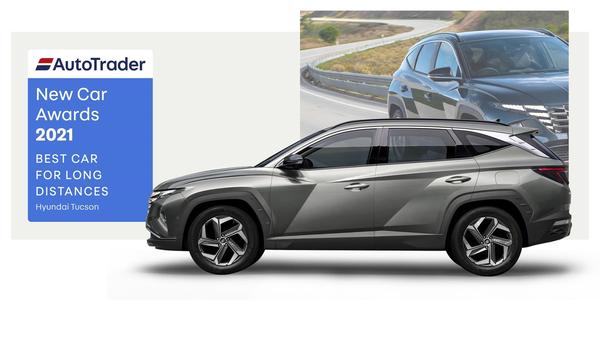 Words by: Auto Trader
Published on 28 May 2021 | 0 min read
As a summer of staycations and travelling to catch up with friends and family beckons, the qualities that make a good long-distance car will be more important than ever to many drivers. Comfort, luggage space and room for passengers are all important here, and we can vouch for the Toyota Corolla that made the final shortlist, having enjoyed 7,000 very refined miles in one as a
long-term test car
. The popular
Audi Q3
was also lauded for its long-distance comfort by owners.
But there can be only one winner and top prize in this category goes to the
Hyundai Tucson
. In our Expert Review we commented on "the peaceful cabin making it a nice place to spend time" and owners back this up with their own experiences. "The amount of space, front, back and in the boot is very impressive, the air-con can be individually set and the console for music and media is brilliant," said one. Stylish looks, excellent equipment levels and a choice of regular and hybrid powertrains offer plenty of options to buyers and make the Tucson a worthy winner.