News
Auto Trader Highly Rated 2021
Learn more about Auto Trader's Highly Rated dealership awards, and who won in 2021.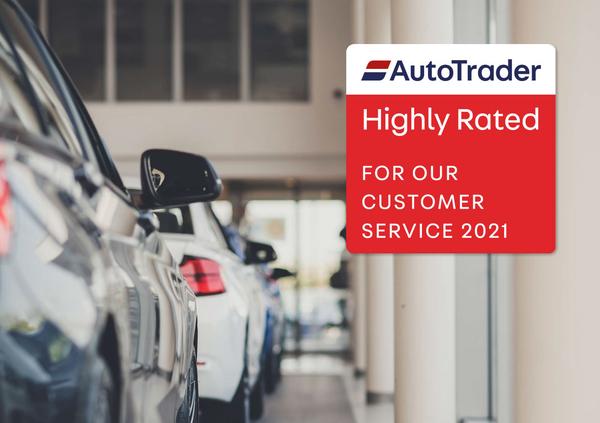 We're thrilled to announce that after a year of ups and downs, Auto Trader Highly Rated is back for 2021.
The Highly Rated campaign recognises the retailers who are providing the highest level of customer service. Highly Rated retailers are those with the very best customer reviews on our site. If you see a Highly Rated badge on an Auto Trader advert or at a dealership, you'll know these are retailers who have built their brand reputation on trust and transparency with their customers. This year, over 1,900 retailers were recognised as being Highly Rated by their customers on Auto Trader.
How are Highly Rated retailers chosen?
Highly Rated retailers are selected based on the reviews and feedback of their real-life customers.
To get a badge on their profile, Highly Rated retailers will: • Have an average customer rating of at least four stars in Auto Trader's marketplace • Have a certain number of high-quality reviews • Regularly engage with customer reviews by responding to them and contribute to Auto Trader's amazing community If a retailer has a Highly Rated badge, it's because their customers have spoken and have consistently recognised their excellent customer service and experience. You'll also see the Highly Rated badge on a retailers' Auto Trader Retailer Store – where you can learn a bit more about them.
How are retailers adapting to Buying Online?
Being named a Highly Rated retailer is a huge achievement; but it is especially true in the current climate.
As the world looks towards buying and selling cars online, many retailers are accommodating rising trends like
customer collection and home delivery
to make buying your next car easier than ever. Find our how
we're making buying online easy
.