News
Is the Audi R8 better than a Lamborghini Huracan?
Does the Audi R8 V10 offer Lamborghini performance without the price tag? Rory pits the R8 V10 against the Huracan to find out.

Words by: Lex Kristan
Published on 23 March 2022 | 0 min read
Luxurious, prestigious and speedy: everyone knows that Lamborghinis are
top tier supercars
, proudly sitting atop of the supercar food-chain amongst the likes of
McLaren
,
Aston Martin
and
Bugatti
.
But what if we told you that an
Audi
could give you the
Lamborghini
performance without the Lambo price tag?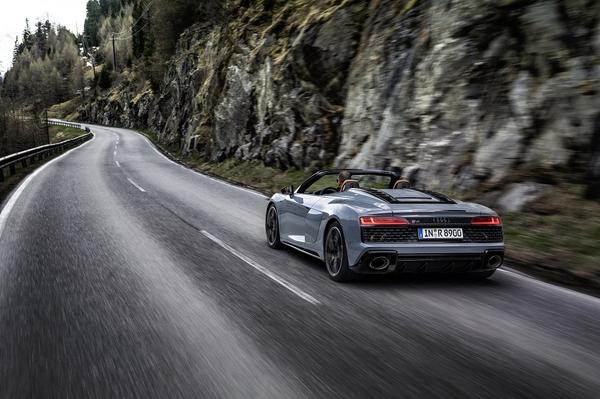 Grey Audi R8 V10 rear exterior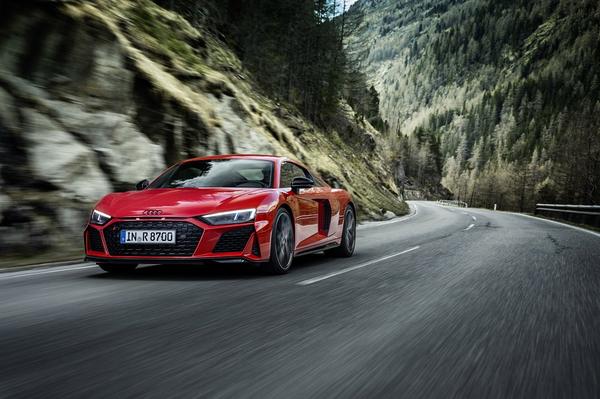 Red Audi R8 V10 front exterior
Audi R8 V10 performance
Officially launched in 2006, the
Audi R8
has long graced British roads; evolving over the last 16 years to compete in the cut-throat supercar market.
Audi released the much-anticipated Audi R8 V10 in 2018. Amongst other impressive stats, the R8 V10's massive 5.2-litre engine boasts 611 bhp, a top speed of 205.1 mph and clocks 0-60 in a rapid 2.9 seconds. Featuring a new Quattro transmission, the V10 model pairs the beastly engine with a seven-speed twin-clutch S Tronic gearbox, which drives all four wheels to deliver an optimum supercar driving experience for adrenaline junkies and everyday drivers alike. Not only will the engine soar to very high revs if you want it to (and make a pretty awesome noise while doing it), but you'll be intoxicated with the speed when you're forced back into your seat.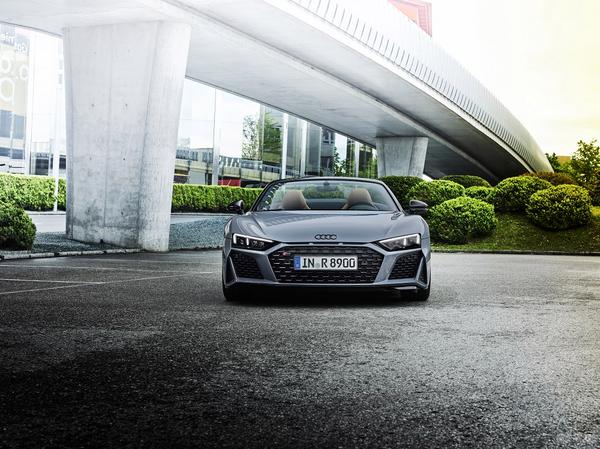 Grey Audi R8 V10 exterior front view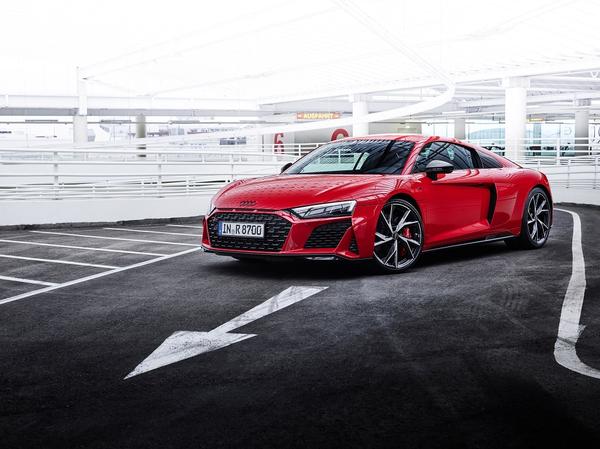 Red Audi R8 V10 exterior front view
Audi R8 V10 appearance
The Audi R8 V10 combines excellent build quality and materials to create a prestigious and luxurious car.
Whilst the V10 dons the same core components as the
Huracan
, including engine and gearbox, it would be impossible to confuse the two just by looking at them. The Audi R8 V10's grills are entirely aesthetic, and it has a softer body than its Lambo counterpart, making the V10 a more subtle choice. The inside of an Audi R8 is just as magnificent as the exterior. The seats are comfortable and low, just as a sports car should be, and both seats are adjustable so that you can easily find your preferred driving position. The modern infotainment system situated in the front console provides you with a visual representation of the speedometer and rev counter as well as sat-nav, driving data, entertainment and more, which you can control via buttons on the wheel or centre console.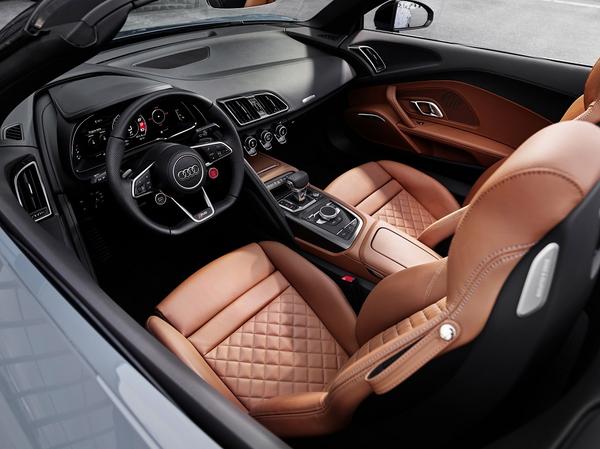 Grey Audi R8 V10 convertible interior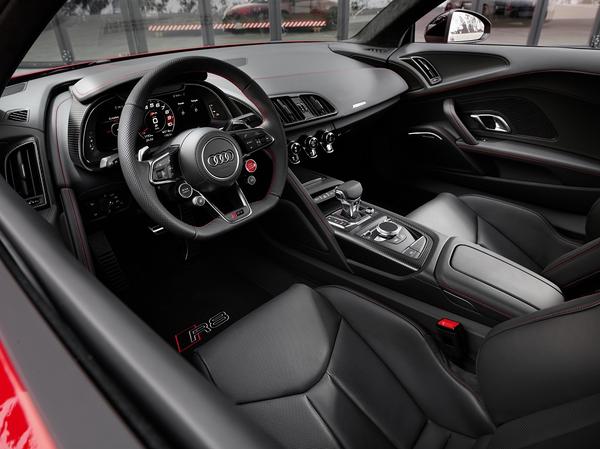 Red Audi R8 V10 convertible interior
Audi R8 electric
Audi has announced that the R8 range is to be discontinued by 2023 to pave the way for an electrified future. With the 2030 deadline fast approaching for the phasing out of new petrol or diesel cars, Audi has announced that their next R8 will be all-electric, after dipping their toes into the water with the E-Tron GT.
How much is an Audi R8?
A standard Audi R8 retails at around £111,000, with a brand new V10 model costing you up to £170,000 with all the added bells and whistles attached, but you can now buy a pre-loved Audi R8 on Auto Trader for as little as £27,000 (at the point of writing).
So which do you prefer? The Lambo or the Audi?
Watch our video
and let us know in the comments.