News
2017 Lexus LS – first look
This is Lexus' new flagship saloon, promising luxury, agility and comfort with coupe-like styling.
Fifth generation of Lexus luxury saloon
Twin-turbo, 3.5-litre V6 produces 415bhp and 442lb ft
Lexus promises agility to match luxury
What is it?
It's Lexus' new top-end saloon, the fifth generation of LS. Previously a luxury, comfort-focused machine, the new LS now promises agility and power from a 415bhp, twin-turbocharged V6 and 10-speed automatic transmission.
Wait, how many gears?
Rather a lot. The LS marks the first appearance of a 10-speed gearbox in a luxury saloon. It's a "traditional" torque converter bit of kit, but promises shift speeds to rival a dual-clutch transmission. Lexus says the extra cogs mean closer ratios, which provide optimal gears for all conditions.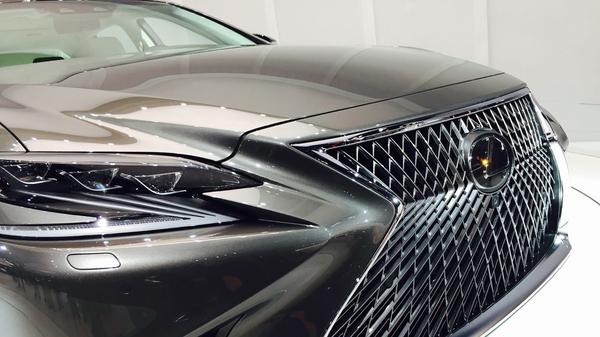 It doesn't look much like an LS…
The design is something of a radical departure from LSs of old, with a definite coupe influence to the roofline. It takes considerable inspiration from some of Lexus' recent concept cars, including the LF-LC of 2015, and sits longer and lower than the LS it replaces. The car is built on an extended version of the platform that underpins the LC coupe, which should provide a more dynamic driving experience.
A dynamic LS?
If the power figure from the 3.5-litre V6 – and its 442lb ft of torque – wasn't enough to whet your appetite, consider some of the engineering. Weight has been reduced by more than 90kg compared to the current LS, thanks to the use of high-tensile steel and aluminium. And with a much stiffer body as well, the new car has been designed to corner with aplomb. The latest generation of Vehicle Dynamics Integrated Management (VDIM) software links together various systems, including braking, steering, powertrain and suspension, to enhance agility while retaining the levels of comfort you'd expect from an LS. Active anti-roll bars and independent front and rear steering should really up the car's handling game. And it'll apparently hit 62mph from a standing start in 4.5 seconds, thanks to all-wheel drive.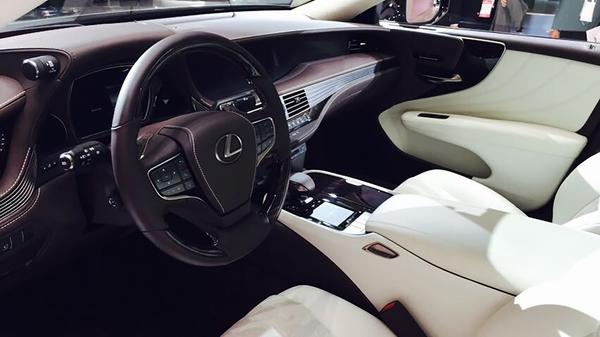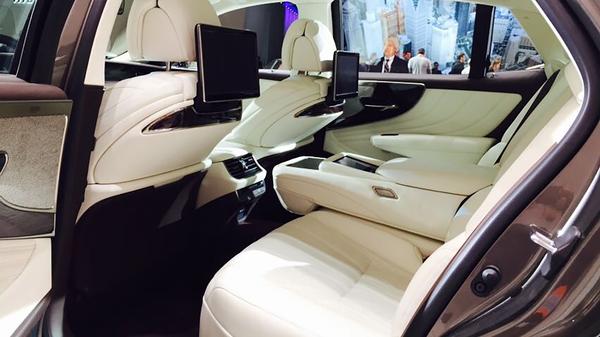 Is it still luxurious though?
On paper, it certainly looks pretty swanky. The driver gets a seat that's electrically adjustable in 28 different ways and will both heat and cool the drivers (presumably not at the same time). Lexus also envisages that some LS customers will want to be driven, so the rear seats have optional cooling and heating functions too, as well as a Shiatsu massage feature and an Ottoman leg rest in cars specified with the Rear Seat Luxury package. Cars so equipped can recline the rear seats back up to 48 degrees, and raise them up to 24 degrees to make it easier to exit the car. As the car sits lower than previous LS models, those equipped with the optional air suspension have an access mode which raises the ride height when the car is unlocked for a more dignified entry.
Sound suppression tech has been installed to keep the cabin as quiet as possible, which should enhance the output from the 3D Surround Sound system, designed by Mark Levinson. As part of the infotainment system, it's controlled by 12.3-inch touch-screen display that supports handwritten input and has been designed to mimic the interface of a smartphone.
When can we get hold of one?
All we know so far is that it will go on sale in the US at the end of 2017, so we'll have to wait for news on a UK release date and pricing.