News
Coming soon: 2017 BMW 5 Series
A strong competitor to the Mercedes E-class, Audi A6, and Jaguar XF.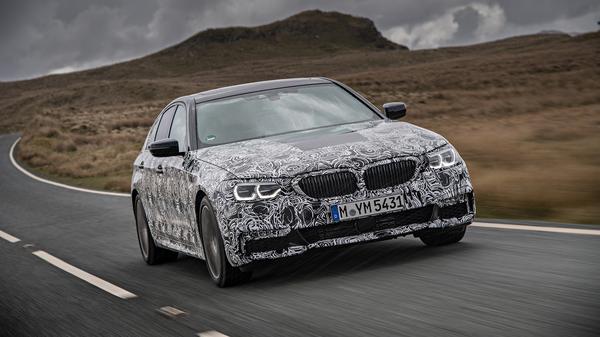 Due to arrive in dealerships in February 2017
Initial line-up will be available with two petrol and two diesel engines
Performance and fuel economy has been improved
In October, BMW will officially unveil the new 5 Series, a fierce competitor to the Mercedes E-class, Audi A6, and Jaguar XF. Ahead of that date, pre-production prototypes have taken to the roads, and some details have been revealed.
Once the seventh-gen 5 Series has launched, it will be available with two turbocharged petrol engines (a 2.0-litre four-cylinder 530i, and a 3.0-litre six-cylinder 540i), and two diesels, a 2.0-litre four-cylinder 520d (which is expected to account for the vast majority of sales) and a 3.0-litre six-cylinder 530d. The more powerful engines will probably have an eight-speed automatic gearbox as standard, with a six-speed manual gearbox for the less powerful engines. Later in 2017, a plug-in hybrid, which is likely to use a 2.0-litre petrol engine combined with an electric motor, along with a less powerful diesel and petrol engine – the 518d and 520i – will also be available. And BMW isn't stopped there, with Touring (estate), GT (high-rise hatchback), and M5 (sportier high-performance) versions expected eventually too. BMW says that performance and fuel economy have improved, and CO2 emissions are down by around 5-10% compared with the current models. This is likely partly due to the fact that the new models are around 100kg lighter across the range. Lightweight materials have been used around the car, with the doors, roof and boot made from aluminium, and the beam on the B-pillar changing from carbon fibre to magnesium. Integrated Active Steering will be available as an option, which steers the rear wheels to help with stability at high speeds, and also helps with cornering. xDrive four-wheel drive will also be an option. It is possible that the new 5 Series will be available in five trims – Standard, Sport, Pure Excellence, M Sport and Individual.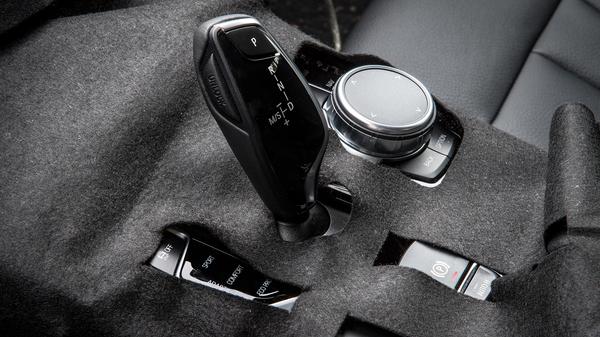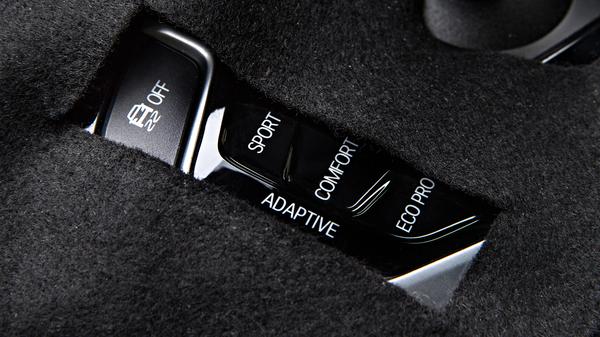 On the inside, well, it's still a bit of a mystery. From what has been seen, the interior style is closely following that of the 7 Series, with a digital instrument panel and dashboard.
BMW says there will be more interior space, although it may still be a bit tight in the back for those who are more than six feet tall. No specific boot dimensions have been revealed yet, but it looks comparable to the current generation. Tech-wise, the optional gesture control seen in the 7 Series will be an option, alongside an updated iDrive infotainment system. The car will also have an optional semi-autonomous driving feature and other active safety systems. The new BMW 5 Series will be available from February 2017, and is likely to be a bit pricier than the current car, possibly to the tune of £1,500+, depending on what model you opt for. However, for that extra cash, you will be getting more standard equipment, and a lot of new technology.