The latest Mazda Mx 5 car reviews, news and advice from our team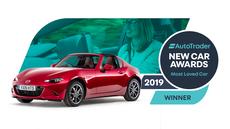 Feature
5 months ago
Find out why the Mazda MX-5 is the 2019 winner of our Most Loved Car award.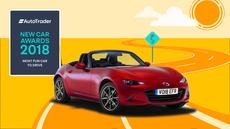 Feature
1 year ago
Find out why the Mazda MX-5 is the 2018 winner of our Most Fun Car to Drive award.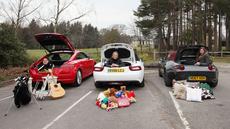 Feature
1 year ago
This week, Vicki, Erin and Rachael are testing three of the most popular small sports cars, based on how people search for them at Auto Trader.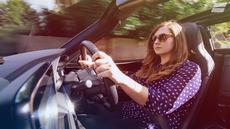 Long-term Review
1 year ago
Rachael Hogg has spent six months living with the UK's most popular convertible, to see how well it can cope with the challenges of everyday life.
Review
2 years ago
The Mazda MX-5 RF is just like any other MX-5, only completely different. Instead of a foldaway fabric roof, it has a solid Targa-style one, and looks all the better for it.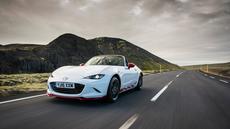 Feature
3 years ago
With colder weather arriving, most people will be putting their convertibles away to hibernate for winter. We went to Iceland in a Mazda MX-5 to find out why they shouldn't.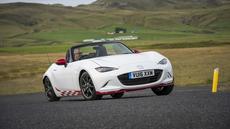 First Drive
3 years ago
The Mazda MX-5 has new competition from the Fiat 124 Spider, but this Icon Edition throw its simple, back-to-basics appeal into sharp focus.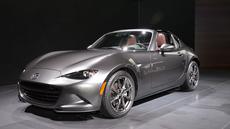 Best Of
3 years ago
The New York Auto Show may not be quite as prestigious as the Detroit or Geneva events, but the Big Apple was still the venue for some important new launches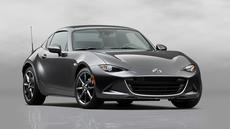 News
3 years ago
This new version of Mazda's iconic roadster, with a retractable hard top, aims to make the open-top experience accessible for more buyers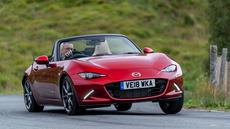 Review
4 years ago
The Mazda MX-5 is the default choice for drop-top buyers after something fun to drive and easy to live with, but is the latest version a hit?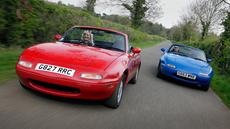 Feature
4 years ago
On an empty track at Goodwood, Auto Trader turns history teacher, looking at the life and times of the Maxzda MX-5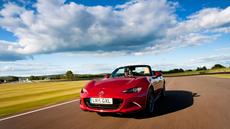 First Drive
4 years ago
We've driven the new 2015 Mazda MX-5 in the UK. Paul Bond asks if it's still the best pound-for-pound sportscar there is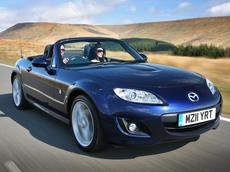 Review
9 years ago
Read the Mazda MX-5 convertible (2005 - ) car review by Auto Trader's motoring experts, covering price, specification, running costs, practicality, safety and how it drives.
Meet the Auto Trader team
Erin Baker
Editorial director
Erin spent most of her career as a motoring journalist on The Daily Telegraph. Still enjoys fast cars, but spends most of her free time driving round four kids in a SUV.
Ivan Aistrop
Road test editor
Ivan has been testing cars and writing reviews since 2000. There aren't many motors out there that he hasn't driven.
Phill Tromans
Senior road tester
A journalist since 2001, Phill spent more than a decade testing cars in the UK and abroad, working for Autocar, Fleet News and Evo Middle East.
May Starey
Video & image editor
May manages all of Auto Trader's editorial photo and video activity, along with our YouTube channel.
Andrew Woodhouse
Digital editor
Andrew creates our buying guides and advice pieces, working with our expert reviewers to help you find your perfect car.