Guide
Muscle cars
Muscle cars are brash, noisy and wildly popular in the US. Meet the most powerful muscle cars, classics from the muscle car era and more.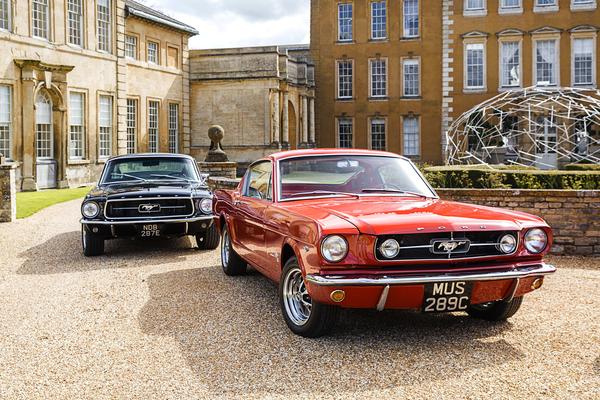 What is a muscle car?
Muscle cars are best described as loud, high-performance, American-made cars. Definitions can vary, but muscle cars tend to have the following specs in common: two-door, mid-sized, rear-wheel drives with a powerful V8 engine.
Muscle cars are designed for high-performance driving, with famous examples including the Ford Mustang, Pontiac GTO and Chevrolet Camaro.
What defines a muscle car?
The key feature of a muscle car is its engine. A typical muscle car will have a big V8 engine at the front, offering over 405 horsepower on average.
As muscle cars are rear-wheel drive, this means they can accelerate faster than an equivalent front-wheel drive car. It also means the cars can utilise the maximum amount of traction, which improves handling at the car's limit. If the rear wheels lose traction, you can also 'steer' the car using the throttle. Style wise, muscle cars tend to have prominent overhangs, and take after the American pony cars of the 1950s.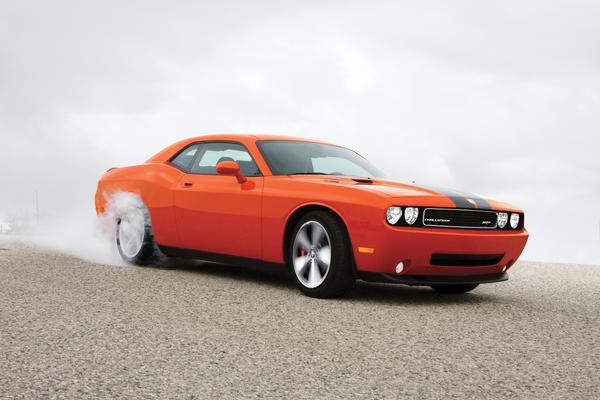 What is the most powerful muscle car?
Muscle car drivers love their horsepower, but which of today's models offer the most? Here are ten of the most powerful muscle cars, according to horsepower:
Shelby 1000. This came with 950 horsepower, though it could be detuned to a more manageable 650hp.
Dodge Challenger SRT Demon (2018). Officially offers 808hp, though it can allegedly get up to 840hp.
Brabus Bullit. A European muscle car that offers 720hp.
Dodge Charger SRT Hellcat. The Charger Hellcat offers 707hp, and slightly better aerodynamics than the Dodge Challenger SRT Hellcat (also 707hp).
Jeep Grand Cherokee Trackhawk (2018). Pitched as the world's most powerful SUV, it claims 707hp.
Ford Mustang Shelby GT500 (2014). The 2014 Shelby offered 662hp, while the 2019 model promises over 700hp.
Chevrolet Camaro Z06/ZL1 (2018). Last year's Camaro offers a handsome 650hp.
Ford GT (2017). This Ford model offers 647hp and 216mph top speed.
Dodge Viper (2017). Now discontinued, the Viper offered 645hp.
Cadillac CTS-V. Using the same engine as the Camaro ZL1, the CTS-V offers 640hp.
Driving a muscle car
Muscle cars are big, brash and loud and will definitely get you noticed – especially in the UK where they're not seen as often.
As the name suggests, they've got a lot of 'muscle', and those big V8 engines sound great. It varies according to model, but common factors like the car's aerodynamics and transmission can sometimes hamper raw engine speed, meaning a muscle car isn't necessarily the fastest car you'll ever drive. Our
review of the Ford Mustang Coupe (2017)
goes into more detail on the practicality and driving experience of a muscle car.
Muscle cars in drag races
When it comes to drag races, muscle cars have made their name as the performance cars of choice. Their combination of engine power, torque pull and rear-wheel drive makes them perfectly suited for this kind of competition.
Over in America, the majority of drag racing events are overseen by the National Hot Rod Association (NHRA). There are, however, niche organisations that arrange drag races specifically for classic muscle cars and even electric vehicles.
What's the difference between a muscle car and a sports car?
The terms sports car and muscle car are sometimes used interchangeably, but they're different beasts in a lot of ways.
Sports cars usually have smaller, more efficient engines and can have different engine layouts (including rear or mid engines). As a general rule, sports cars are made for speed and muscle cars are made for power. American muscle cars are normally heavier than European sports cars, which means they don't generally handle as well. As the joke goes, muscle cars are the first to enter a corner and the last to leave it.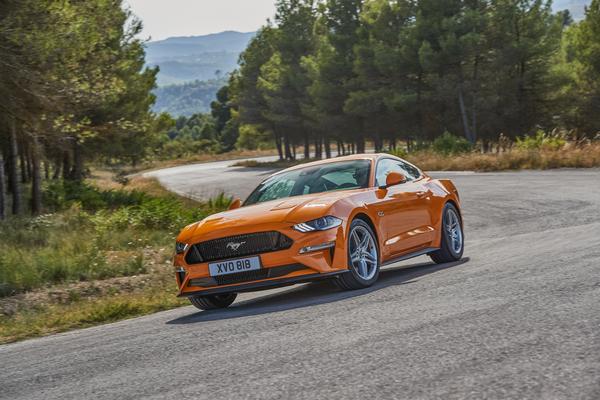 When was the first muscle car made?
The 1949 Oldsmobile Rocket 88 is commonly accepted as being the first muscle car.
This title is usually given in retrospect (and sometimes disputed), but the Rocket 88 marks the first time a high-performance engine was worked into a smaller, lightweight chassis. Built to meet customer demands for speed and power, the Rocket 88 became one of Oldsmobile's best performing models and one of its most important cars.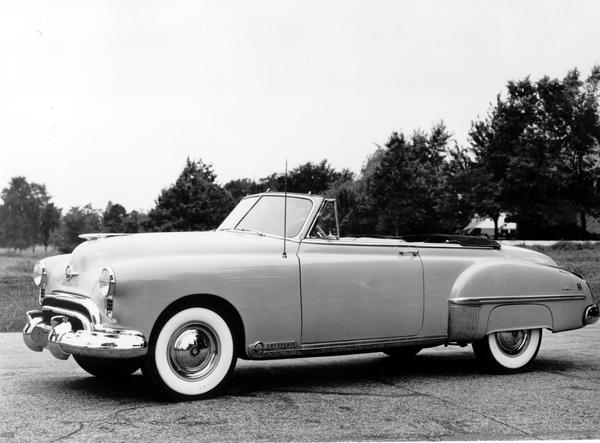 When was the muscle car era?
It's commonly accepted that America's peak muscle car era lasted from approximately 1964 to 1976.
With the Oldsmobile Rocket 88 selling well and NASCAR growing in popularity, there was an appetite for fast cars in the US. Over the 1950s, the Chevrolet Corvette made its name as the ultimate muscle car. In the 1960s, engines were growing in terms of both compression ratio and size, and 1964 saw the release of classic muscle cars like the Pontiac GTO, Ford Mustang and Chrysler 426 Hemi. Muscle cars continued to refine their engines and styles over the next decade. A fuel crisis in 1976 saw the end of the muscle car heyday, but muscle cars live on today and the muscle car era is frequently remembered as one of the most exciting times in automotive history.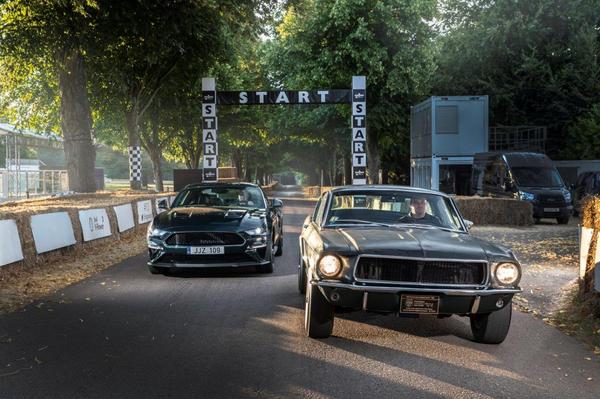 Best classic muscle cars
There's plenty of competition when it comes to the best classic muscle car… Would you agree with our list?
Oldsmobile Rocket 88
1968 Ford Mustang
Chevrolet Camaro
Chevrolet Monte Carlo
Chevrolet Impala
Plymouth Barracuda
1970 Plymouth Road Runner
Dodge Charger
Dodge Challenger
Pontiac GTO
Pontiac Firebird
Electric and hybrid muscle cars
The first Ford Mustang Hybrid is set to debut in 2020. Though it's still in development, drivers can expect a rear-drive coupe with a hybrid powertrain. Ford has claimed the powertrain will be more efficient than a traditional V8, but that it will deliver V8 power and "low-end torque".
Chevrolet recently ran a survey to gauge reactions to a hybrid Camaro, though haven't confirmed whether it will be built or not yet. The
Polestar 1
is a high-performance hybrid that will be seen in 2019, or you could take a look at the existing fully-electric Tesla Model S.
Can I buy a muscle car in the UK?
Most muscle cars are imports from America, meaning they're left-hand drives.
You may also come across some Australian additions like the Holden Monaro (which was sold in the UK as a Vauxhall) or Commodore (Vauxhall VXR8), and the Ford Falcon. If you're looking for a 'proper' new muscle car on sale in the UK, however, you should
take a look at the Ford Mustang.