First Drive Volvo V60 Polestar first drive review
Volvo has just bought tuning firm Polestar, so is this rapid V60 a sign of things to come?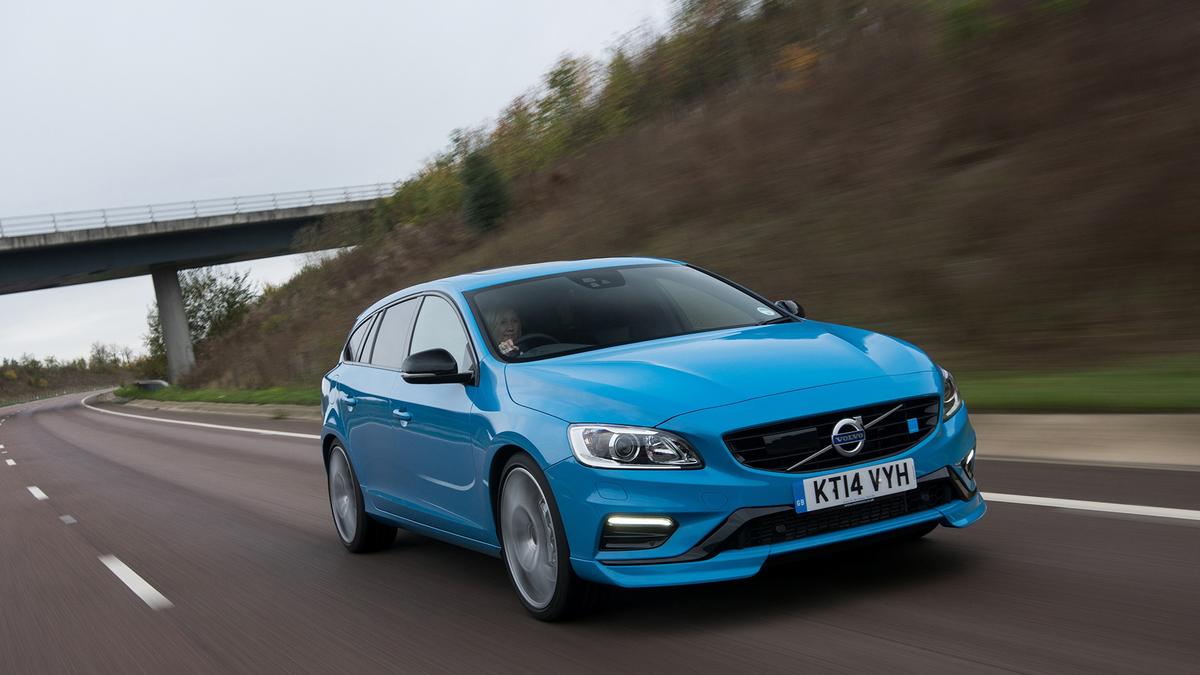 View gallery
First published: 28th July 2015
Auto Trader Verdict:
Fast estates are as beguiling an idea now as they were when Volvo entered an 850 Estate into the cut and thrust of the British Touring Car championships a decade ago. The limited-edition V60 Polestar is a fine example of the breed, with tonnes of kit, a thumpingly fast engine and fantastic looks. Despite all these abilities, it is flawed, and you'd have to mentally forgive it for quite a lot before choosing one over one of its more obvious Germanic rivals. Even so, it's charming enough that you just might.

Author: Paul Bond
Location: Egham, Surrey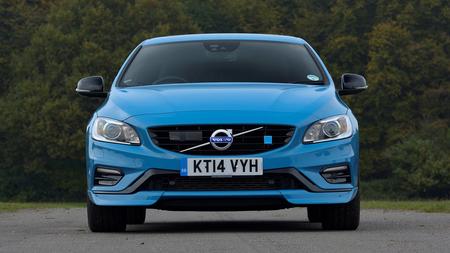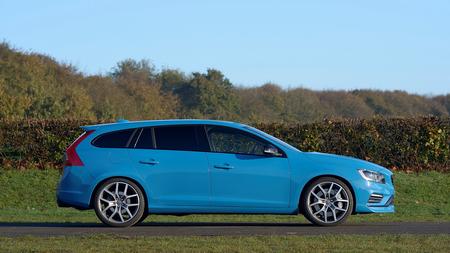 Need to know:
Barnstorming fast 4x4 estate to rival Audi S4 Avant

0-62mph in 5.0 seconds, loads of kit, 155mph top speed

On sale now, priced from £49,785 OTR
What is it?
The fastest estate to come out of Sweden since the equally bonkers 850 R back in 1996, and the first time in a long while that Volvo has decided – via its official tuning operation Polestar – to take on the big guns over at AMG, M Performance, and RS.

Some of the sporty R Design models in Volvo's range flatter to deceive, wearing their big alloys and Rebel blue paint with pride, but offering little in the way of extra engine clout. This V60, however, really does have the muscles to back-up its attention-seeking exterior.

A 3.0-litre straight-six engine with a whopping great turbo sits under the bonnet, which is good for 345bhp and 369lb ft of torque, and just like any number of iconic fast estates from Audi, that power is sent to each of the four wheels via a Haldex four-wheel drive system.

The engine, gearbox, brakes and suspension have all been fettled to make the V60 go harder and faster, stop quicker and handle better than the standard car, but have all these changes really worked?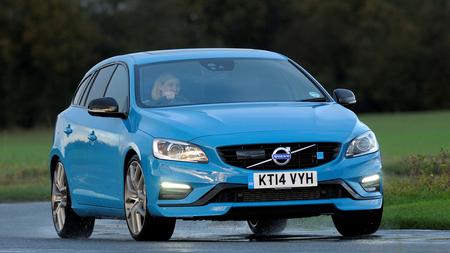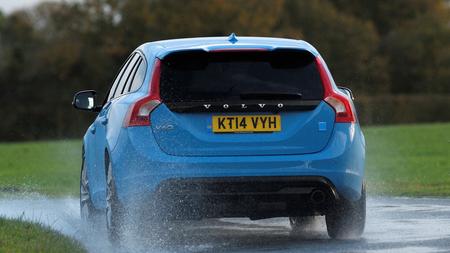 What is it like?
Pretty unhinged, in a rather charming sort of way. The V60 Polestar is so out of kilter with the kind of thing that most people associate with Volvo (apart from being practical – which it is) it all seems a bit naughty. The first time you knock the translucent gearstick into 'S' and stamp down on the throttle, it's like being flashed by a nun wearing risqué stockings: fairly shocking.

The six-speed automatic gearbox kick down to second gear, the twin exhaust pipes crackle as the revs soar and the sheer level of forward thrust pins you back in those armchair-like seats. It takes a while to get tired of this feeling; in fact the V60 sort of encourages this behaviour in a way that would soon begin to endanger your driving licence if you drove it every single day.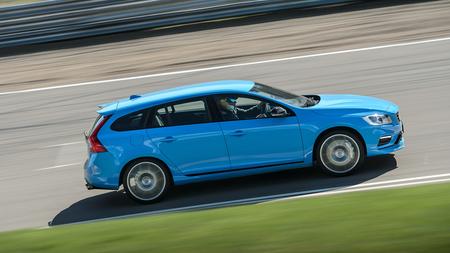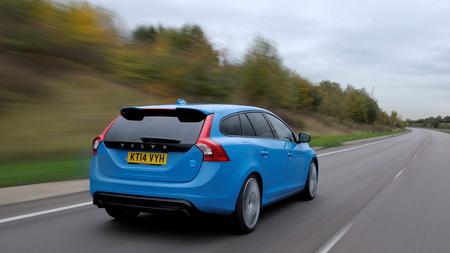 In second and third gear, it makes the naturally-aspirated Audi RS4 seem positively sluggish, and a 0-62mph time of 5.0 seconds puts it close to the V6 Jaguar F-type and 911 Carrera S. Blimey. Once you get over the novelty of this acceleration, the rest of the dynamic setup is a bit more hit and miss.

The massive 20-inch wheels look great, but pick up a lot of surface imperfections and then transmit them up into the cabin, and it also feels like it has the turning circle of a small frigate if you try and execute a speedy three-point turnaround.

Thanks to some high-end dampers, the ride is actually not as severe as you might expect, especially once you get the V60 up to cruising speed. The four-wheel drive system and wide, sticky tyres mean it feels unshakeable on dry roads, with confidence-inspiring grip through corners, and seriously impressive body control. It's not exactly what you'd describe as playful, but as a fast way of getting from point-to-point, it does feel mightily effective.

The six-speed gearbox is also a bit Jekyll-and-Hyde in its responses, hyperactive in sport mode to the point of being jerky, but ponderous to switch ratios when you're driving it normally. One other barrier to enjoyment is the steering, which is heavy, slow, and not especially precise.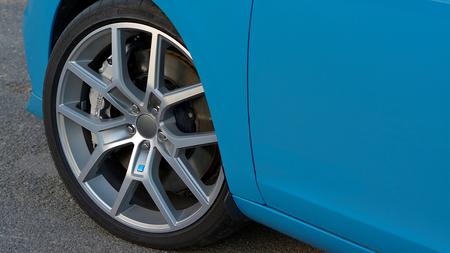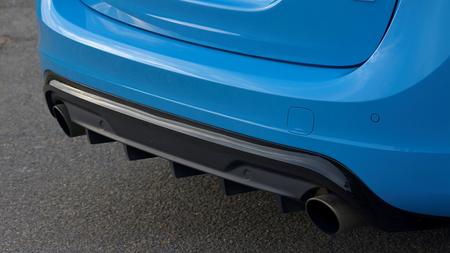 Inside, the Polestar has been tarted up with a fetching combination of black leather, dark grey Alcantara and subtle blue stitching, plus smart alloy pedals and a carbon-effect dash. Barring these styling upgrades though, it's the same as any other top-spec V60, so you get sumptuously comfortable seats, an oddly raised driving position, and excellent build quality.

Having said that, you also get an unfathomable infotainment system (it's better than it used to be, but miles behind what you'd get in an Audi of BMW for both slickness and ease-of-use), a button-laden centre console and a fairly cramped rear cabin. Six footers will not be comfy in the back for long, and the dark roof lining and tinted glass exacerbate this lack of space.

This is still a Volvo, though, so the boot is well designed and could easily swallow a few boxes worth of flat-pack furniture, providing an even load bay when the seats are folded flat. It may not have quite the same capacity as an A4 Avant, but there's a real pleasure in driving something this fast knowing that you could also haul a chest of drawers around if required.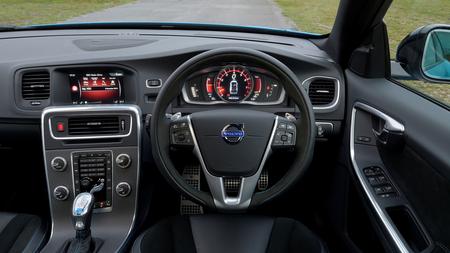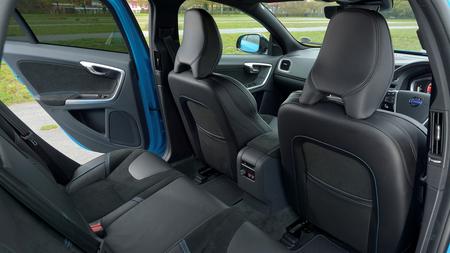 Should I get one?
As excited as we are by the prospect of other fast, good-looking and luxurious cars from Volvo soon to be wearing the 'Polestar' badge, we'd probably have to say the V60 remains a bit of a leftfield choice. The hilarious straight-line performance and awesome grip make it a brutally effective alternative to the likes of the Audi S4 Avant.

The Volvo also comes loaded with kit, which you might reasonably expect considering a price tag that nudges uncomfortably on the door of £50,000. Every V60 Polestar gets a full leather interior, heated and electrically adjustable seats, sat-nav, adaptive cruise control, lane keep assist, automatic lights and wipers and a wide array of other luxury goodies, some of which are still costly options on its nearest rivals.

The other thing to consider is the running costs. The rarity of the Polestar is a big part of its appeal, but it'll depreciate like a stone, and we struggled to return more than 23mpg during our time with the car, despite several long motorway trips at a steady cruise.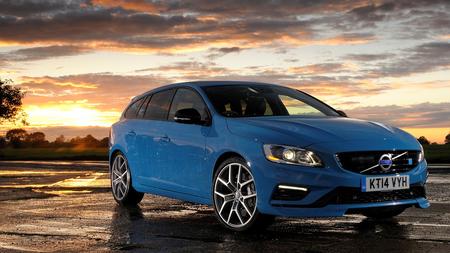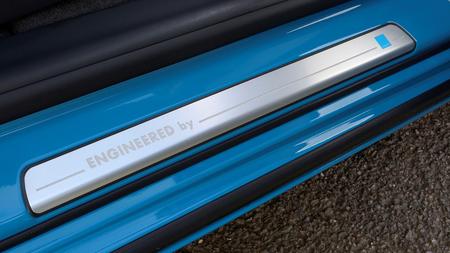 Key facts:
Model: Volvo V60 Polestar

Price: £49,785

Engine: 3.0 litre 6cyl turbo petrol, six-speed auto

Power/Torque: 345bhp/369lb ft

0-62mph: 5.0 secs

Top speed: 155mph

Economy: 27.7mpg

CO2/BIK tax liability: 237g/km/37%

Boot space: 430 – 1,241 litres
Also consider:
Audi S4 Avant
Its 3.0-litre V6 engine sounds incredible, and the interior puts the Volvo's to shame
Mercedes C450 AMG
Not quite the full-fat C63 but devastatingly quick, although it's not out in the UK till 2016
BMW 340i Touring
The top-rung of the revised 3 Series range, with a brilliant gearbox and straight-six
Interested in buying a Volvo V60?