First Drive New BMW M2 first drive review
We test the M2 in southern Spain to see how the newest and cheapest of BMW's M cars stacks up. Is it fit to wear that famous badge?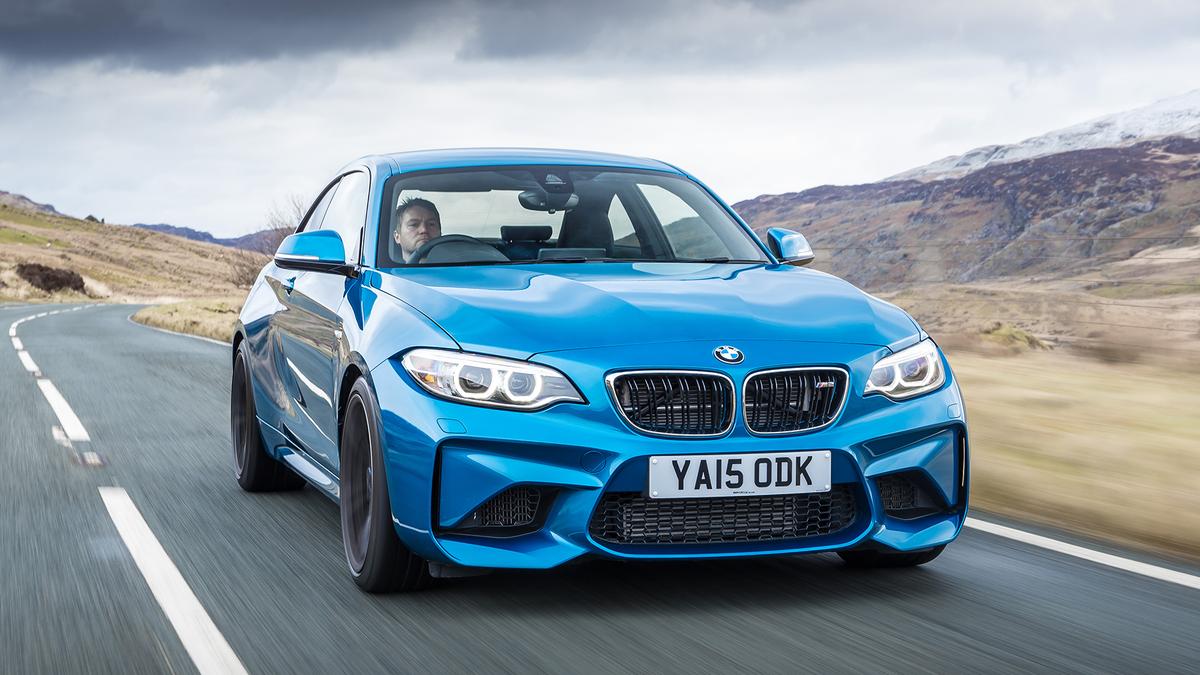 View gallery
First published: 15th April 2016
Auto Trader verdict:
The M2 is a fine car that does all the things a performance car – and, more particularly a BMW M car – should do: it's fast, fun and pretty raw. True, the firm ride may put off some potential buyers, but if you're a re-blooded petrolhead, you won't be sidetracked by such minor inconveniences. Instead, you'll revel in the speed, the sound and the sharp handling; and, given that you get all this from £40,000, you could even call it a bargain.

Need to know:
New high-performance flagship for 2 Series range is cheapest M car

365bhp six-cylinder engine, 0-62mph 4.5 secs, 155mph max speed

On sale now, with prices starting at £44,070
What is it?
The M2 sits in a possibly unique position, at the top of one range, but at the bottom of another: the most expensive version of the 2 Series, but the cheapest of BMW's famous M cars, some £16,000 cheaper than the M3.

As the name implies, the M2 is based on the 2 Series – itself basically no more than the coupe version of the humble 1 Series hatchback – but in its metamorphosis to an M car, it's been heavily updated by BMW's M division, using expertise and parts derived from motorsport.

The bespoke looks – with 19-inch wheels, bulging wheelarches and a sports exhaust system, complemented by a suitably high-spec, M2-specific cabin – are easy enough to spot, and there's also extensive use of lightweight components to improve the car's performance; but, the heart of the M2 is its turbocharged 3.0-litre six-cylinder engine that is enough to get the car to 60mph in just over four seconds. To put that into context, that's quicker than a Porsche 911 Carrera.

As standard, the car comes with a six-speed manual gearbox, but a seven-speed semi-automatic DCT transmission (with a choice of no less than six driving modes) is also available. This £2645 option also includes a 'creep on demand' function to make the car more manageable in everyday situations like parking; but, for the occasions when you can let your inner petrolhead run riot, it also includes Launch Control and the 'Smokey Burnout' feature, which allows a degree of wheelspin when the car is moving at low speeds.

For all that stress on high performance, though, BMW is at pains to emphasise that the M2 is designed to be much more than just a road-legal racing car, and is perfectly docile in everyday use. To find out just how successful BMW has been at striking this particular balancing act, we took to the roads of southern Spain in a British-spec M2 fitted – as most cars sold in this country will be – with the DCT transmission.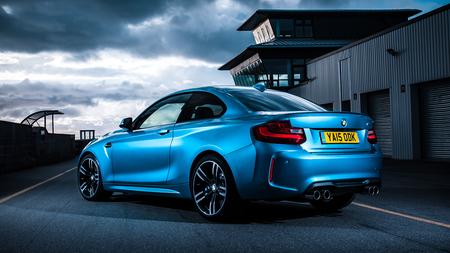 What's it like?
Lots of four-letter words come to mind after a drive in the new M2, but let's concentrate on the one that will be most owners' abiding memory of it: fast.

This is one very, very fast car; and while, yes, that comes as no surprise when you're driving something the size of a 2 Series with a 365bhp engine, even so the speed with which the M2 can cross country is still amazing. Overtaking manoeuvres are dismissed with almost comical ease.

Part of that is down to the sheer power of the thing, of course, but it's also because the engine develops its peak torque from less than 1500rpm; so, whenever you put your foot down, the engine responds pretty damn quickly. And that's in Comfort mode; bump it up into Sport or Sport+ mode and things get sharper still. The throttle response is faster, and the gearbox behaves a bit more aggressively, hanging on to each gear a little longer and kicking down a little more eagerly. At the same time, it even tweaks the exhaust note, adding an extra edge of urgency to the already petrolhead-friendly bellow it produces when you rev it out.

Overall, in fact, we prefer the car in Sport mode, because in Comfort mode, the optional gearbox occasionally proves just a little slow to react to commands from the wheel-mounted paddle shifters. Do we prefer it to the manual? Well, that's a tougher call: the six-speed manual is a sweet-shifting thing, with just the right amount of weight for a sporting car such as this, but it doesn't have quite the same dual nature as the DCT does. Horses for courses, we suspect…

Still, for all that, beyond the M2's sheer speed, perhaps what is most impressive is just how docile and easygoing the car is once your favourite B-road deposits you into the nearest town. Drop it back into comfort mode, and that low-rev strength – combined with the smoothness of the DCT gearbox – means you never need more than a gentle flex of the right boot to navigate through the heaviest of traffic.

Then, it's only the firmness of the suspension that gives away the fact that you're in a car with such sporting intent. Mind you, that firmness is something that never truly disappears, and it represents possibly the only real drawback to owning and running an M2. Of course, you expect a certain firmness in a car with so much performance, but even so, the M2 is occasionally too firm for – every pun intended – comfort, and on the very roads where you'd expect it to be most at home.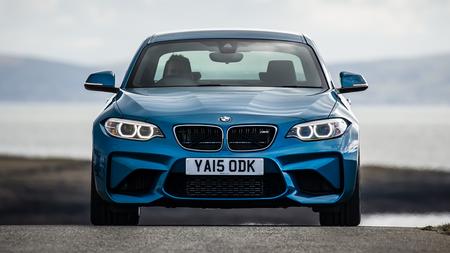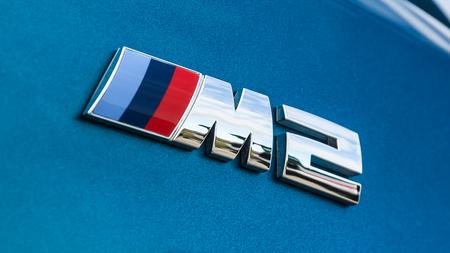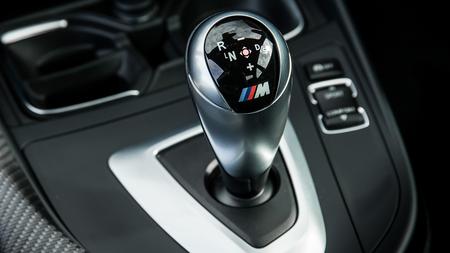 It also means that the M2 isn't great at the more everyday chores like a long schlep up the motorway, as the suspension picks out even slight unevenness only too obviously; and, to make matters worse, the car's pretty noisy at motorway speeds. The weight-saving extends to removing some of the regular 2 Series' sound insulation, while the big tyres kick up a lot of road noise, and the exhaust is boomy at certain speeds.

All of which is a shame because this is a wonderfully engaging, and genuinely sporty, car to drive. The relatively short wheelbase means it changes direction with real keenness, and you soon come to appreciate the benefits of that firm suspension as the tight body control makes the M2 tremendously agile through a series of bends.

We drove the car in bone dry conditions and the grip from its specially developed Michelin tyres was immense; so immense, in fact, that we often found ourselves charging round corners wondering just why we'd bothered braking for them in the first place.

The whole package is rounded off with steering that has just the right level of precision, and a set of high-performance brakes that are more than a match for the speed that the car is capable of. Overall, in these conditions, the car feels unshakeable and tremendously rewarding.

In fact, ride apart, there are no real criticisms of the car, just the odd disappointment, chief among which is the cabin. What BMW describes as 'deliberately understated' translates to us as 'a bit too much like a standard 2 Series' and 'not really £40,000-worth'.

Otherwise, the M2's links with the regular 2 Series are no problem: there's decent room for a couple of six-foot adults; and, with the two-pedal DCT transmission, the driving position is good, without the more cramped footwell and offset position you get with the manual-gearbox car.

Naturally, the coupe body style isn't the most practical, but if you can squeeze your way in there, you'll find the rear seats are reasonably spacious; and, although the boot aperture isn't that big, making loading and unloading awkward, the boot itself is a decent size.
Should I get one?
If you're after a sort of uber-hot hatch, then In a word, yes, you should get one: the M2 is a cracking car. In terms of performance, it's almost up there in the supercar leagues; it has the handling to match; oh, and it sounds great, too. It's the complete M car package at a fraction of the price of the next M car; and, perhaps the only slight drawback is that the M2 has already created its own legend, and big demand: even if you go into a BMW dealership and order an M2 today, the likelihood is that it'll be 2017 before your car reaches you.

Key facts:
Model: BMW M2 with optional DCT gearbox

Price: £46,715 (inc DCT)

Engine: 3.0-litre six-cylinder, six-speed manual

Power/Torque: 365bhp/343lb ft (369lb/ft on overboost)

0-62mph: 4.3secs

Top speed: 155mph (limited)

Economy: 35.8mpg

CO2/BIK tax liability: 199g/km/36%

Boot space: 390 litres
Also consider:
Audi RS3
Blisteringly quick across country, and with the attraction of four-wheel drive, but not as engaging as it is fast
Mercedes A45 AMG
A match for the BMW in terms of performance, and even more powerful - a tempting proposition
Porsche Cayman
Certainly not a poor relation to the 911, the Cayman is a highly accomplished sports car in its own right
Interested in buying a BMW M2?