Expert Review
Land Rover Range Rover SUV (2017 - 2021) review
The Range Rover invented the luxury 4x4 sector, and this latest version promises to be just as opulent as its forebears with a welcome slug of tech thrown in for good measure. But with similarly high-end rivals like the Mercedes-Benz GLS, Audi Q8 and BMW X7 arriving on the scene, can it hold its own?

Words by: Ivan Aistrop
Last updated on 17 December 2019 | 0 min read
The Auto Trader expert verdict:
The Range Rover invented the luxury 4x4 sector, and this latest version promises to be just as opulent as its forebears with a welcome slug of tech thrown in for good measure. But with similarly high-end rivals like the Mercedes-Benz GLS, Audi Q8 and BMW X7 arriving on the scene, can it hold its own?
Reasons to buy:
Almost unstoppable off-road
Fantastic to drive on Tarmac
Hugely desirable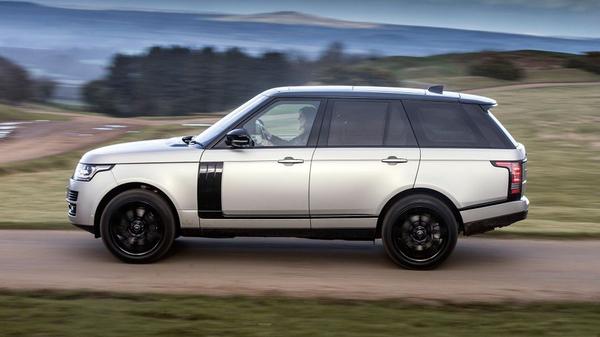 Running costs for a Land Rover Range Rover
There's no skirting around the subject; the Range Rover is an enormously expensive car to buy. That said, the arrival of several big-ticket rivals like the Mercedes-Benz GLS, Audi Q8 and BMW X7 in recent years, all of which will set you back just as much if not more, has made the Range Rover's price seem less exorbitant than it used to be. What's more, versus any of these rivals, the Range Rover looks like it will retain a much bigger chunk of its value come resale time. That'll more than mitigate its rather high fuel costs, as will reasonable servicing and repair bills. In fact, so strong are the Range Rover's residual values, that unless you do a high annual mileage, it looks like it's actually one of the least costly of these big, luxurious SUVs to own, when all is said and done.
Expert rating: 4/5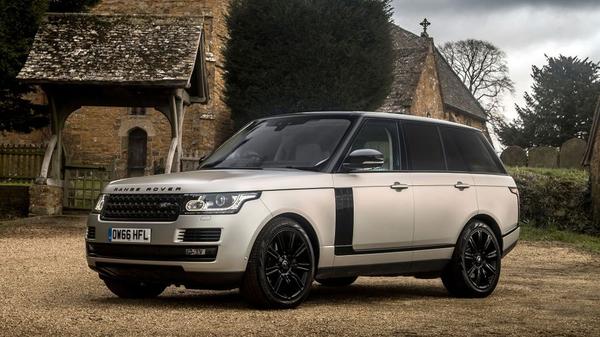 Reliability of a Land Rover Range Rover
A low score in both Warranty Direct's Reliability Index and the JD Power Vehicle Dependability Study suggests Land Rover still suffers from the same reliability woes that have given the brand a reputation that's rather less than ideal. However, there is some hope: in the 2019 edition of the JD Power study, Land Rover finished higher than it has in recent years, and above Audi and BMW, which produce two of the Range Rover's biggest rivals. What's more, Range Rover owners have been, by and large, fulsome in their praise of their cars in the Owner Reviews section of our website.
Expert rating: 2/5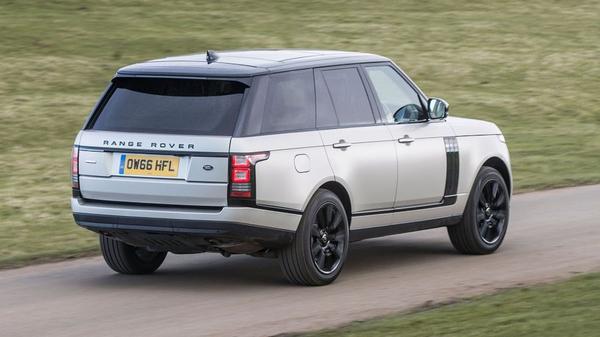 Safety for a Land Rover Range Rover
The multiple modes of the Terrain Response system will deal with pretty much any surface or situation you can throw at this car. For the road, all versions have lane departure warning and autonomous emergency braking, not to mention a whole heap of airbags and stability control. Vogue SE cars and upwards also get blind spot monitoring, reverse traffic detection and a system that reads traffic signs and adjusts speed accordingly. Autobiography versions and upwards also have adaptive cruise control that will automatically do the work your feet would be doing when plodding along in traffic jams.
Expert rating: 4/5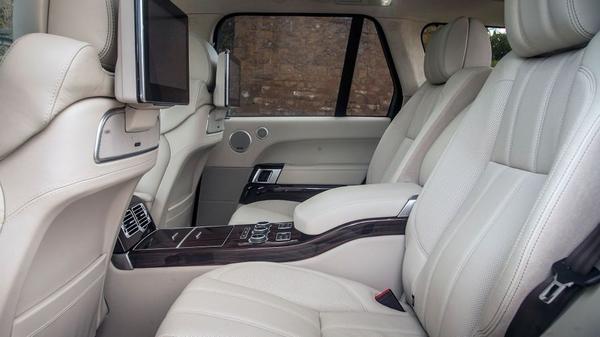 How comfortable is the Land Rover Range Rover
The armchair-style front seats, top-mounted window controls and imperious driving position – which are Range Rover trademarks – are all present and correct. And while the plastics in one or two areas (the wiper stalks and gearshift paddles, for example) feel a touch on the cheap side, the mixture of wood, leather and high-grade soft-touch materials on display result in a sense of opulence so complete that it eclipses minor quibbles like these. The touch-screen infotainment system isn't the most intuitive system of its type and the graphics and responses can be a little clunky, but it is at least reasonably easy to find your way around, while the rest of the various switches and dials are simple to work out. What's more, your visibility in all directions is wonderfully clear, making it slightly easier to handle the car's gargantuan proportions when tip-toeing through car parks. The fact that some chauffeur companies run Range Rovers as limousines tells you all you need to know about how roomy the car is. Four tall adults will travel in supreme comfort, and a fifth will also squeeze in when needed. Rear legroom isn't quite as generous as you find in a Mercedes S-Class, but if your budget will stretch to it, that can be remedied by going for the stretched, or 'long-wheelbase', Range Rover, which is only available in the top two trim levels. The boot is as massive as the car's dimensions suggest, so it'll easily cope with golf bags, flat-pack furniture or the luggage of a wealthy owner and their entourage. All models come with a split tailgate that has gesture-controlled power opening. The bottom section can sometimes help and sometimes hinder depending on the size and weight of the thing you're loading, but it also doubles as a picnic bench for when you're out in the wilderness. The Range Rover has always been famed for its ability to provide a cosseting, limousine-like ride one minute, and then scale a mountain pass the next. Things are no different with the latest version. The standard air suspension effectively mops up pretty much any rut or pothole the road can throw at it, wafting you along in serenity and luxury. The handling is sharper than you might expect, too. You can't fling it around corners aggressively (frankly, why would you?), but it feels lighter than it is and the body roll you experience isn't unsettling. With permanent four-wheel drive and all sorts of electronic traction aids, you're never short on grip. Even the basic Vogue-trimmed Range Rover has the company's famed Terrain Response off-roading system, but Vogue SE cars and above have a more sophisticated system that also has an automatic mode. It makes the car capable of some pretty incredible feats in the sticky stuff. In short, if you get stuck in a Rangie, you must've been attempting to do something exceedingly ambitious.
Expert rating: 5/5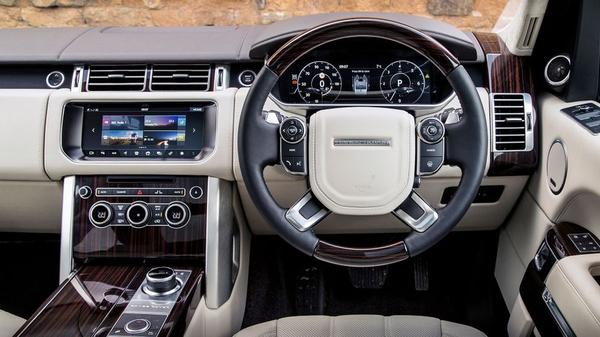 Features of the Land Rover Range Rover
Even the most basic Range Rover is anything but, with a huge amount of luxury equipment provided as standard. Then again, for the money you pay, you'd jolly well expect that. The Vogue trim includes niceties such as automatic lights and wipers, leather upholstery, three-zone climate control, a heated and electrically adjusting steering wheel, keyless entry, front and rear parking sensors with a reversing camera, and a touch-screen infotainment system that incorporates Bluetooth, DAB, sat-nav and a television. The upgrades as you climb the range are largely cosmetic, but there are one or two bits of extra luxury kit provided, too. Vogue SE cars have soft-close doors, mood lighting and a more powerful stereo, while Autobiography cars have four-zone climate control, upgraded rear seats and a top-down camera system. SV Autobiography Dynamic cars also get a parking assistant and an even more powerful stereo.
Expert rating: 5/5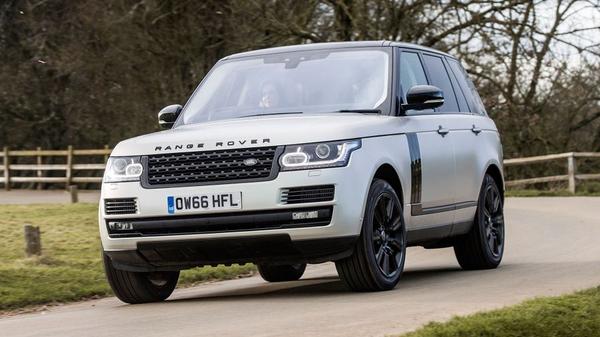 Power for a Land Rover Range Rover
Quite a few engine choices are available for the Range Rover, and of the ones we've tried, there's not a single slouch among them. The entry level is the SDV6, a 3.0-litre V6 diesel engine with 275 horsepower, and with its mighty slice of low-to mid-range pull, it's more than muscular enough to haul this leviathan of a car around with serious purpose. Upgrade to the 339 horsepower 4.4-litre V8 diesel, badged SDV8, and the performance becomes frankly bonkers, with a level of acceleration that feels absurd for a car of this size. The same - but more so - goes for either of the two 5.0-litre supercharged petrol V8s, which kick out 525 horsepower ('P525') and 565 horsepower ('P565') respectively. Rather more sensible are the two petrol hybrid models, which come in the form of a 400 horsepower mild hybrid, badged P400, and a 404 horsepower plug-in hybrid, badged P400e. We haven't driven either of these models yet, but we'll report back when we've done so.
Expert rating: 5/5