First Drive 2016 Ford Ka+ first drive review
Ford has done a cracking job in turning this Indian-built runaround into a very credible budget supermini for the UK.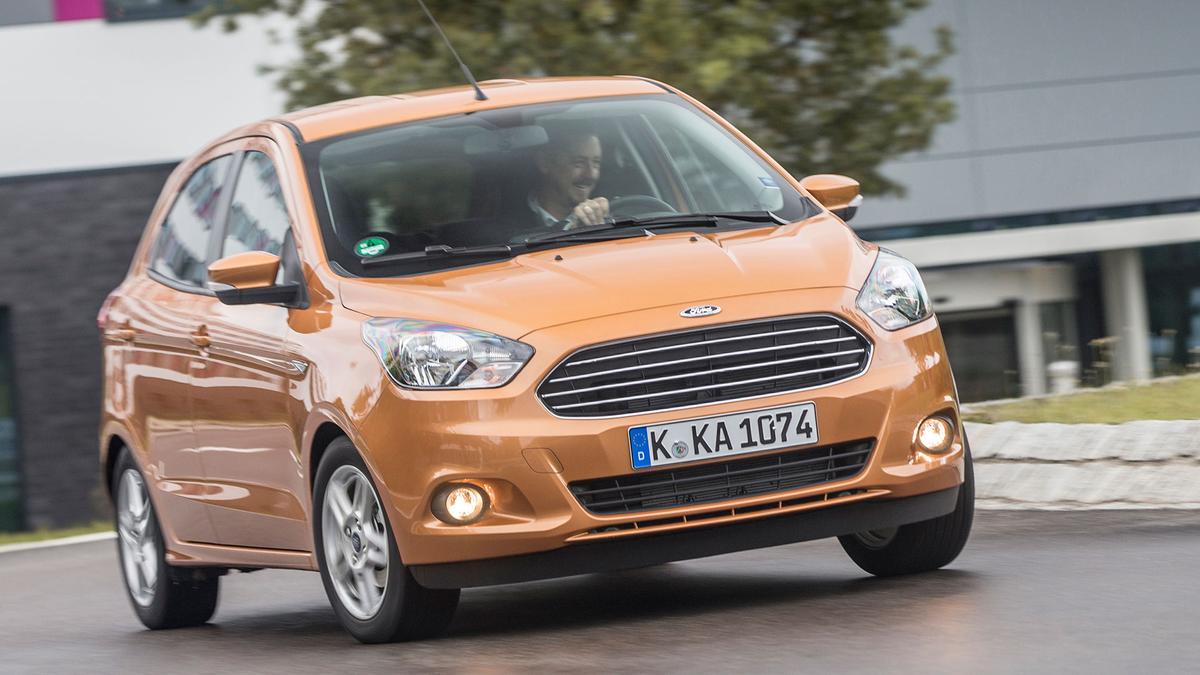 View gallery
Auto Trader verdict:
Ford has done a cracking job in turning this Indian-built runaround into a very credible budget supermini for the UK. It's not up there with the best small cars for quality, style or desirability, but it's very spacious, good to drive and really affordable to buy. If those are your priorities, then give it a look.
Need to know:
Reimagined version of the once-popular Ford Ka

Now a spacious, high-value supermini rather than stylish city car

On sale now starting at £8,995 (£10,295 for model tested)
What is it?
It's a Ford Ka, Jim, but not as we know it! Until now, the Ka has been Ford's player in the city car segment, but as its name suggests, the latest incarnation, the Ka+, has inflated in size, boosting it into the bigger supermini class alongside its sister model, the ever-popular Fiesta.

Why do the chaps at Ford think they need two cars in the same class? Well, because they reckon buyers at this end of the market have polarised in recent years: some want an affordable, no-frills option that still has all the practicality they need, while others want all the style and equipment they can get their hands on, and are prepared to pay for the pleasure. While the Fiesta has been moved more upmarket to take care of the latter group, the Ka+ has been brought in below it to satisfy the former.

This car has slightly unusual origins. It's built in India, and it's already been on sale – both there and in South America – for a good while. Anyone who's ever driven a Ecosport (built in Brazil) will know of the pitfalls in quality and driving dynamics faced by Ford products built in emerging markets. However, Ford has done a great deal of work improving and honing all aspects of the car for Europe's more civilised tastes. Question is, have they been successful?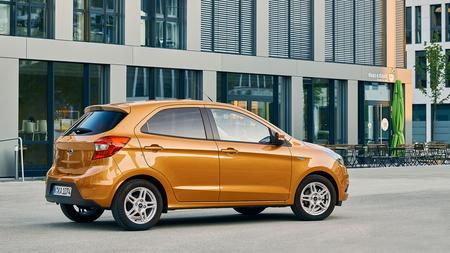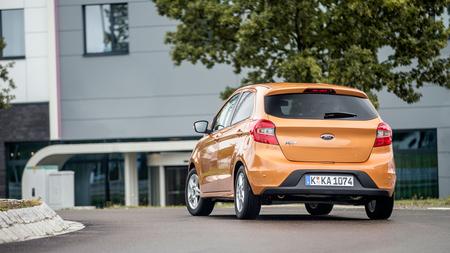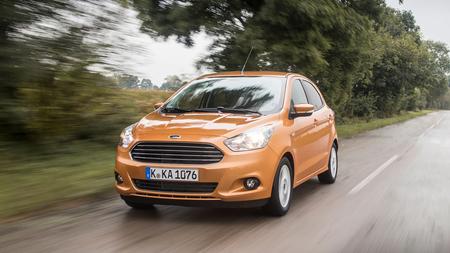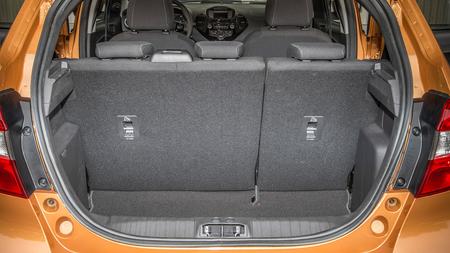 What is it like?
As long as you remember this is merely an entry-level supermini that's more comparable on price with smaller city cars then, by and large, yes.

Granted, there's no ignoring the budget feel the cabin gives you, due to the hard, grainy finish you find on all those surfaces that would be soft to the touch in more expensive superminis. However, the quality of the materials is no worse than you find in many city cars and budget superminis – the standard doesn't deteriorate much when you delve into the lower reaches of the cabin, either – and the car generally has a pretty solid feel.

Size-wise, the Ka+ is very similar to the Fiesta; a little shorter and a little narrower, but also a little taller. Thanks to the clever design of things like the seats and the headlining, it's a little roomier inside than its sister car, with enough space to comfortably accommodate four tall adults, and enough room in the 270-litre boot for a couple of them to bring a bag along. There are some superminis that are more generous for passenger space, but not all that many.

Practicality isn't perfect, though, because there's no boot release on the tailgate itself – you push either a button on the key or one on the dashboard – and the split-folding rear seats (which are standard across the range) don't fold flat when you drop them. Wheelarches that cut into the rear door openings also makes getting in and out a little trickier than it should be, which is a shame because the doors themselves open nice and wide.

On the road, things get better. Although the car was originally engineered to cater for the (very different) requirements of far-flung international markets, it has the same basic platform as the Fiesta, the UK market's undisputed class-leader for driving dynamics. For the engineers, it was a case of replacing some of the existing car's parts and settings with those found on the Fiesta, and then tinkering to allow for the variations in the car's height and weight.

The results are largely successful. The low-speed ride feels smooth and cultured, and although things feel a little less settled on the motorway, the car still feels very stable at high speeds. While the handling doesn't quite have the sparkle of the Fiesta's due to the taller body and more limited grip, the Ka+ feels lively and alert when changing direction thanks to crisp body control and nicely weighted steering.

The most impressive aspect of the Ka+, though, is its rolling refinement. Wind- and road-noise are incredibly well subdued for a car of this type – thanks to the swathes of extra sound-deadening material crammed inside the body by Ford's engineers – so your progress always stays quiet and civilised. The engine helps, too. True, it doesn't make a particularly pleasant noise when you work it hard, but the volume always stays low and you don't feel much vibration.

Just as well, really, because you'll find yourself working the engine to its limits on a fairly regular basis. The 84bhp 1.2-litre unit needs lots of revs to achieve even moderate acceleration, and even then, it feels pretty breathless. It'll keep up with most motorway traffic, but if you find yourself having to slow down for any reason, it'll take a fair old while to get back up to speed. The 1.2 engine is also available with a lower output of 69bhp, which we haven't yet tried. But, given how slow the more powerful version is, we're not sure we want to.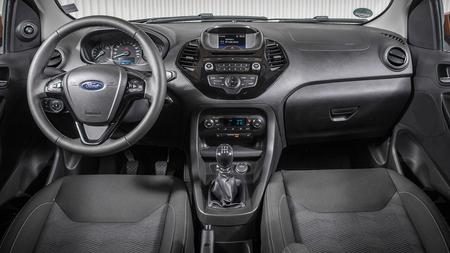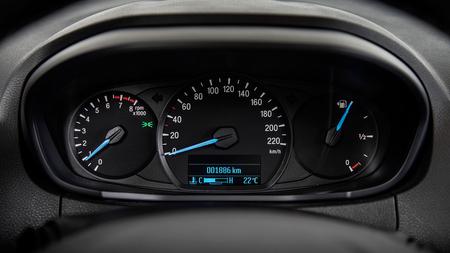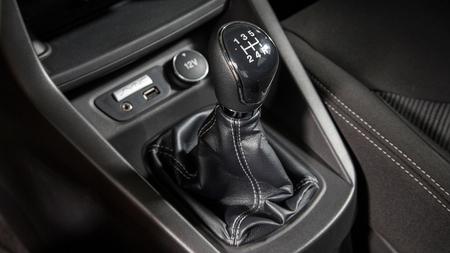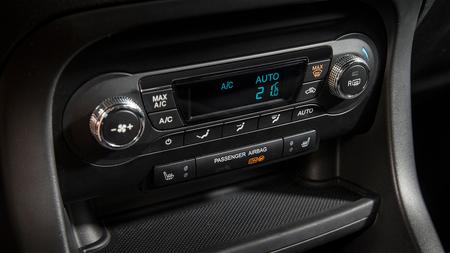 Should I get one?
Tricky one. As we've said, due to its mix of generous size and low price, the Ka+ competes with both city cars and budget superminis alike, and where those cars are concerned, there's certainly no shortage of choice. However, even in an overcrowded segment, the Ka+ is still a fairly unique proposition.
A
Dacia Sandero
will compete on price and kit, but falls behind the Ford for quality and driving manners. A
Volkswagen Up
, meanwhile, is more stylish and better on image and quality, but it'll cost you a lot more and won't be as practical. And it's a similar story for pretty much any other rival you can think of. In short, we'd really struggle to name another model at a similar price that offers quite the same mix of abilities and shortcomings.
That means one thing. For a very specific buyer, with a very specific set of priorities, the Ka+ will be absolutely perfect. What's more, that person will love driving and owning it. However, if there's any one part of your priorities that don't match the strengths of the Ka+, then it's likely another of the vast array of affordable small cars out there will suit you better.
If you want as much space as you can get, along with an enjoyable and civilised driving experience, all for an impressively low price, then definitely give the Ka+ a look. If, however, you place any value on interior quality, swish looks or generous equipment levels, then you might be better off looking elsewhere.
If you do decide on a Ka+, we'd definitely suggest upgrading from basic Studio trim to Zetec, because it takes the base car's rather stingy spec and adds key items such as alloy wheels, cruise control, DAB radio and a leather-wrapped steering wheel for a very reasonable increase of £1000. It's also important to note that, whichever of the two engines you choose, you'll get identical efficiency figures of 56.6mpg and 114g/km. These aren't particularly impressive by class standards, but they're not catastrophic, either.
Key facts:
Model: Ford Ka+ 1.2 85 Zetec

Price: £10,295

Engine: 1.2-litre petrol, five-speed manual

Power/Torque: 84bhp/83lb ft

0-62mph: 13.3 secs

Top speed: 105mph

Economy: 56.5mpg

CO2/BIK tax liability: 114g/km/19%

Boot space: 270 – 849 litres
Also consider:
Dacia Sandero
Similar in size and cheaper than the Ford, but feels it
Hyundai i10
Similar to Ka+ in many departments, but size isn't one of them
Volkswagen Up
Much smaller and pricier but stylish, desirable and good to drive
Interested in buying a Ford Ka+?