First Drive 2016 Audi A4 allroad first drive review
In a world obsessed with SUVs, the Audi A4 allroad looks slightly out of kilter – perhaps even the answer to a question no one asked. Don't go mistaking the eccentric for the mundane, though, as the allroad is one seriously impressive piece of kit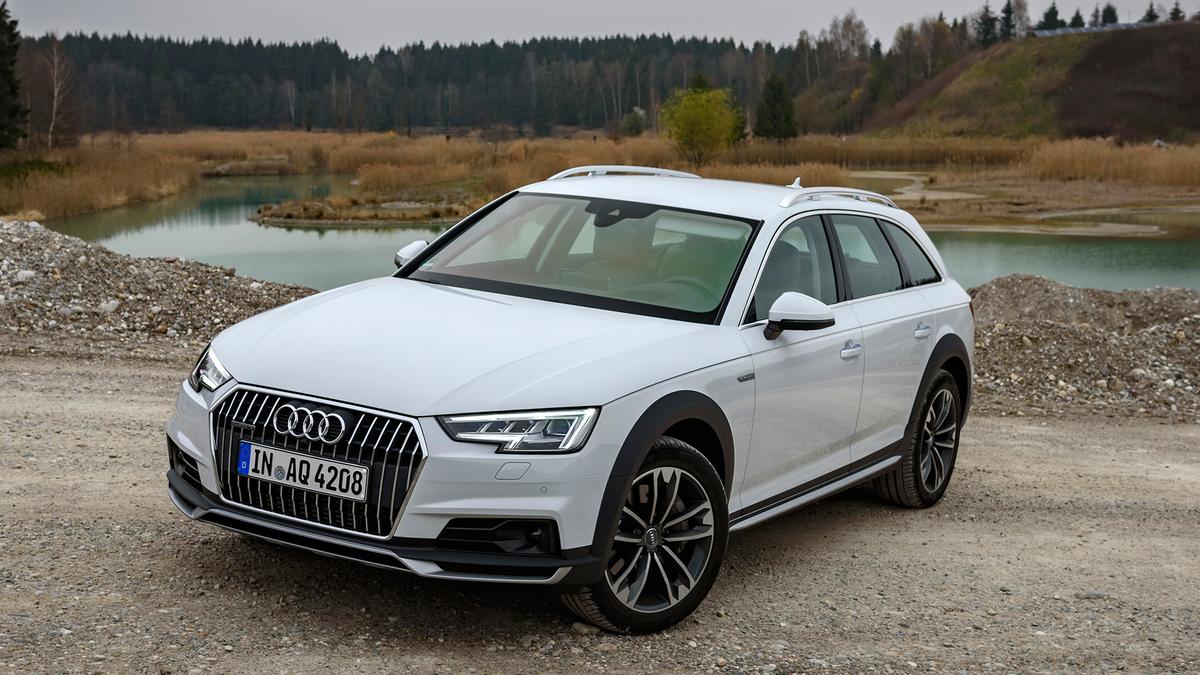 View gallery
Auto Trader verdict:
The allroad is a refined and extremely comfortable motor, with a gem of an engine that produces strong performance and excellent efficiency. Offering estate-car versatility with an immaculately tailored cabin and a superb four-wheel-drive system that will provide enough green-lane ability to get you off-piste or off the beach, for this kind of money, with the exception of a couple of minor niggles, the allroad is as good as it gets.
Need to know:
Funkier version of Audi's superb A4 Avant

All-new four-wheel-drive system

More powerful, yet more efficient, engine
What is it?
Audi's A4 allroad has always been a bit of a niche product and this latest version is not going to be any easier to pigeonhole.

Okay, so you can point to chunkily styled 4x4 estates such as Volvo's V60 Cross Country or Skoda's Octavia Scout as probable competitors; but, based on price, the most credible challenge is likely to come from the four-wheel-drive versions of BMW's 3 Series Touring, or even Audi's own A4 Quattro Avant.

The allroad is roughly £1100 more than a similarly specified SE Quattro Avant and, despite its 34mm increased ride height – roughly the width of a packet of 10 Woodbines – under-body guards and chunkier tyres, you could be forgiven for thinking the allroad is more of a styling exercise than a proper mud-plugger. We have some sympathy with that view, as under normal circumstances, it's debatable whether the allroad will offer much advantage. In other words, will it be any more adept at getting you off a snowy driveway than a normal Quattro wagon? Probably not.

Replete with vertical grille slats – usually the preserve of Audi SUVs – matt black wheelarch cladding, gaping front air intakes and satin-finished roof rails, it all means that, along with the car's additional stature, if nothing else, you'll easily spot it amongst the plethora of BMWs and Mercs in the corporate car park.

Another stand-out aspect of the allroad is its four-wheel-drive system. Departing from decades of permanently engaged Quattro four-wheel-drive, the allroad is the first Audi to be fitted with ultra Quattro.

Effectively, it's an intelligent, active driveline that uses sensors and electronic decoupling devices to detect when power needs to be supplied to all four wheels to boost traction – and when it's not. For instance, when you are just cruising down a motorway, it disconnects the propshaft that sends drive to the rear wheels to reduce friction and drag, increasing fuel efficiency in the process.

Despite the additional decouplers, Audi claims the new system is actually lighter than the old set-up and, overall, the car has shed up to 90 kilos compared to its predecessor. So it's a win-win on the economy front.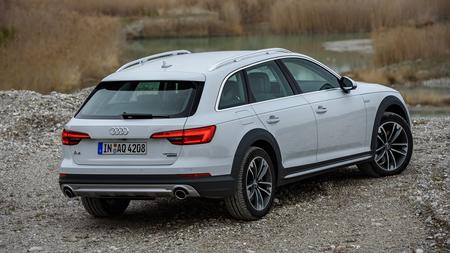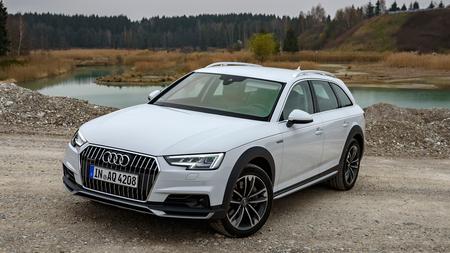 What's it like?
Apart from the looks, perhaps the biggest differentiator between the allroad and the standard Avant is the way the two cars ride.

Obviously, the allroad's chunky-walled tyres take some of the sting out of the crazy-paving surfaces that have become the norm in our towns and cities, but it's the additional freedom in the adaptive comfort suspension that really gives it the edge.

Vertical float is tangibly increased over the standard car, allowing the body to breathe with a smoothness similar to many of the world's finest luxury cars. It's actually so dramatically different that, if we didn't know better, we'd swear the allroad was underpinned by sophisticated air suspension rather than its common-or-garden steel springs.

Additionally, if our ears don't deceive us, it sounds as if those fat-boy tyres and the relaxed suspension tuning also pay dividends in terms of road noise suppression. It's well documented that many sportier, skinny-tyred Audis are prone to tyre cavitation – the ringing noise generated by the tyres as they spin at high speed. In extreme cases, especially on concrete surfaces, this can be so invasive you might easily imagine you're suffering from a bout on tinnitus.

Thankfully, this doesn't appear to be an issue with the allroad, as road noise is impressively subdued at all speeds.
Despite being fitted with turbulence-generating roof rails, wind noise is also well isolated, even at autobahn speeds – although it must be noted that our test car was fitted with optional noise-cancelling laminated side glass.

None of this emphasis on comfort appears to affect the allroad's handling prowess unduly, either. Admittedly, there's no arguing with physics, and the additional ride height raises the allroad's centre of gravity above that of the standard Avant; but, despite this, things remains relatively flat, and with prodigious grip to lean on, the allroad feels unflustered and reassuringly secure when pushing on through fast, sweeping bends.

Perhaps the biggest compliment we can pay Audi's new ultra Quattro drivetrain is that it is near-imperceptible in action. Whether it's shuffling power between the front wheels or to all four wheels when maximising traction and grip, or disconnecting to reduce drag and boost economy, it operates in a hushed, seamless fashion, with none of the audible clunks or vibratory jolts that afflict some less accomplished active drivelines.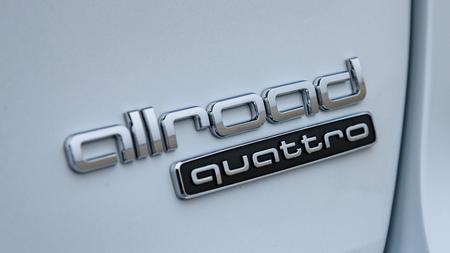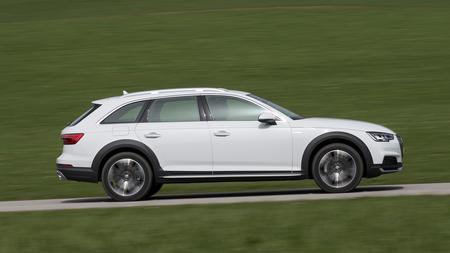 If there is a fly in the ointment, then it's the allroad's steering. Although we appreciate the featherweight aspect of the steering at low speeds and the way it effortlessly helps you to tool around town, once above 30 mph or so, the speed-sensitive system ramps up the weighting to such an extent that it feels like someone has strapped a bag of King Edwards to the base of the flat-bottom steering wheel.

This is frustrating for a number of reasons, but chiefly because, if you pull away and accelerate up to speed in a straight line, you're unlikely to sense the dramatic increase in weighting, as there's a defined dead-band around the straight-ahead position. Consequently, it's not until you enter a corner that you're suddenly confronted by an inappropriate amount of weighty resistance that needs to be overcome to get the nose of the car to react.

No such criticism can be levelled at the four-cylinder 2.0-litre TFSI engine, that's for sure, as it's an absolute pearler.
Smooth and hushed at lower revs, it occasionally feels just a smidgen short of mid-range torque compared to a really well sorted diesel engine; but, once the revs soar and the exhaust noise steps up a notch, it punches strong and hard.

Inside, the allroad is all but a carbon-copy of the standard Avant, which is no bad thing. While the quality of the fit and finish and material standards are peerless in this class, the optional 'virtual cockpit', with its pin-sharp graphics, lends a real air of sophistication.

The allroad is also available with a new driver assistance system that uses cameras and active cruise control to help alleviate the stress and strains of driving in heavy traffic. At speeds up to 37mph, it will allegedly accelerate, brake and steer independently around stationary traffic, but you'll forgive us if we leave testing that particular experience until we get right hand-drive cars here on our test track in the UK.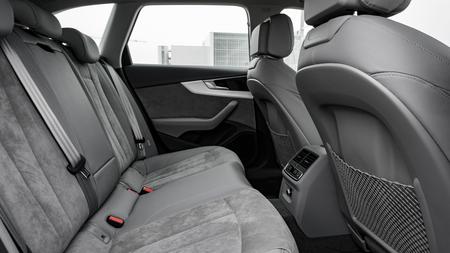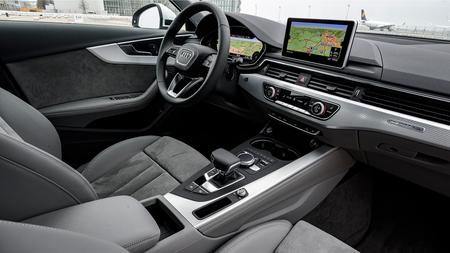 Should I get one?
You could argue until the cows come home whether the allroad is worth the premium over the standard Quattro Avant, especially as the Avant is a fantastic car in its own right.

It largely depends on how much emphasis you place on comfort over engagement, as the allroad is clearly the cushier option, although it does lose a smidgen of control as a consequence.

The allroad is, however, the first Audi to get the latest, more efficient drivetrain, so for now at least, it will be more affordable to run. What's more, it will only sell in relatively small numbers – Audi estimates no more than 850 per year – so, along with its individual looks (love 'em or hate 'em), it will lend a certain exclusivity to your driveway.

If it was our money, we'd take the allroad in a heartbeat.
Key facts:
Model: Audi A4 allroad Quattro 2.0 TFSI 252

Price: from £37,275

Engine: 2.0-litre 4-cyl turbodiesel, seven-speed DSG auto

Power/Torque: 249bhp/273lb/ft

0-62mph: 6.1 secs

Top speed: 153mph

Economy: 44.1mpg

CO2/BIK tax liability: 147g/km/26%
Also consider:
BMW 3 Series Touring x Drive
Lacks the elevated ground clearance of its rivals, but four-wheel-drive traction should be sufficient to get you out of most sticky conditions. Strong, efficient engines add to the appeal.
Skoda Octavia estate
The Scout version is based on the incredibly spacious and highly accomplished Octavia estate, but with permanent four-wheel drive and more ground clearance to give it faux-SUV capabilities. It's also cracking value for money.
Volvo V60
Rugged Cross Country version of Volvo's V60 estate is well made and decent to drive, with an attractive, well-specified cabin and some potent diesel engines
Interested in buying an Audi A4 Allroad?