First Drive 2015 Mini Clubman Cooper S first drive review
The Mini Clubman has been completely reimagined. But, is it any good?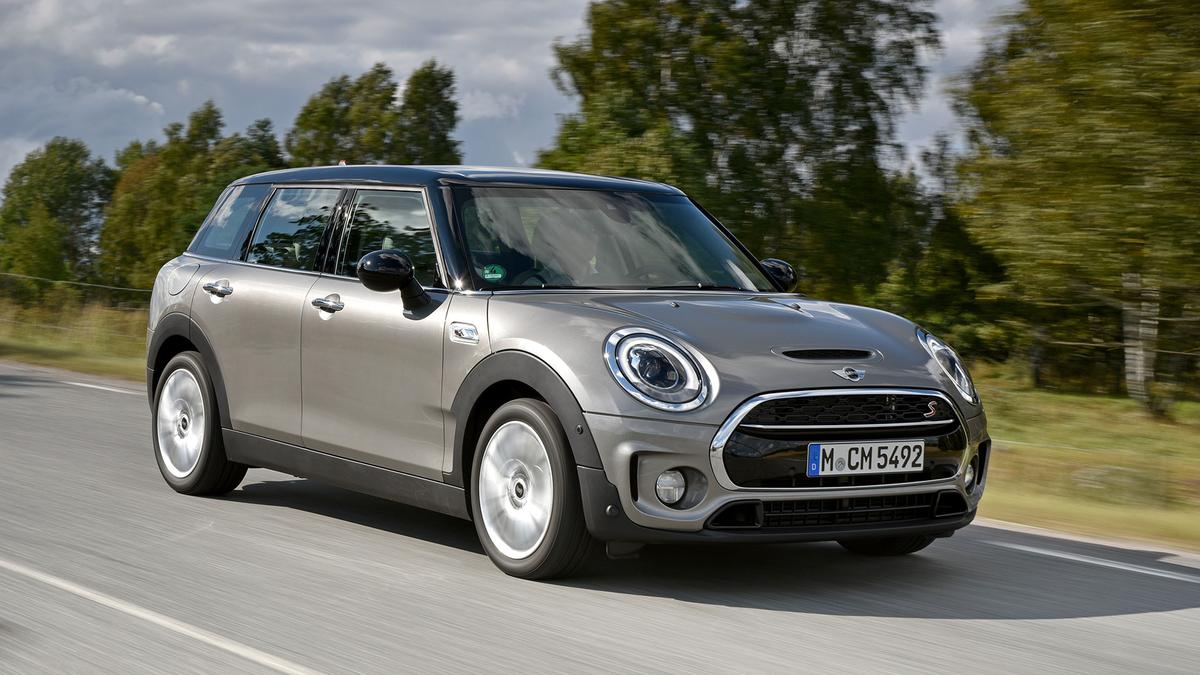 View gallery
Auto Trader Verdict:
The Clubman is a Mini that's grown up, both in size and in ethos. This is the biggest, most family-friendly car the firm has ever produced, but it still preserves some of that essential Mini character. That makes it very appealing indeed. Author: Ivan Aistrop Location: Stockholm, Sweden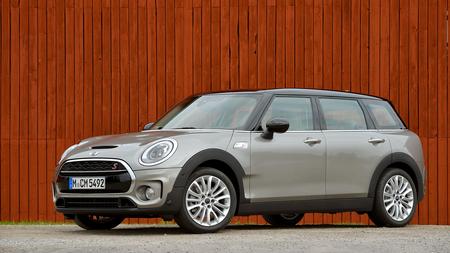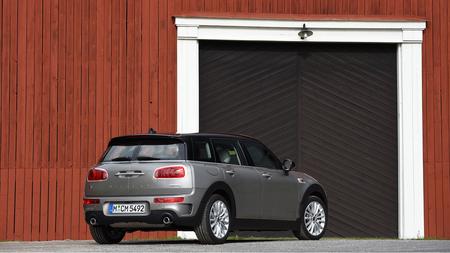 Need to know:
Reimagined version of Mini Clubman

Much bigger, and competes with likes of Audi A3 and Mercedes A-Class

Costs £22,755 for Cooper S model tested
What is it?
Well, it's a new Mini Clubman, but it's much more than that; it's the Clubman completely reimagined.

You see, the previous Clubman was a car that was only a fraction bigger than the three-door Mini, with some access to the back seats that didn't involve tipping the front seats forward. With the latest line-up of Minis, that job is already done by the Mini five-door, so the Clubman needed to find itself a new niche.

To that end, the Clubman has gone big. In fact, this is the biggest car the firm has ever produced, and the new territory into which the Clubman wanders is the territory currently occupied by cars like the Audi A3 Sportback and Mercedes A-Class. That means the Clubman really has a fight on its hands.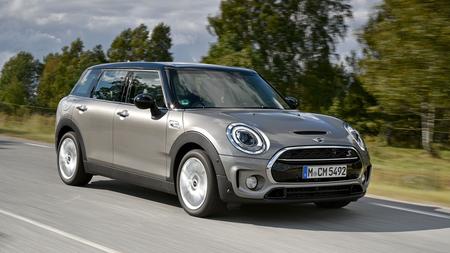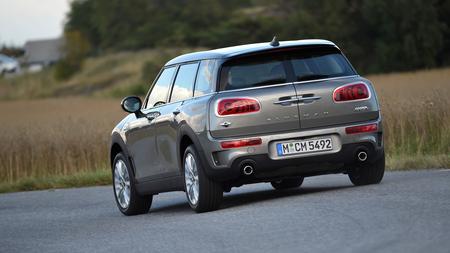 What is it like?
Aside from the size, one very important change has been made. On the old Clubman, there was only one rear door that was positioned on the 'wrong' side of the car, so if you parked up at the roadside, you had to eject your children into the flow of traffic. Thankfully, the new Clubman gets a door on either side to rectify this, but it keeps the two side-hinged boot doors to give you access to the boot. Essentially, and unusually, this is a six-door car.

Mini claims that the boot-door arrangement means you don't have to duck down underneath a conventional tailgate, allowing you to get closer to the boot space to do your loading. That's true, but it does present its own set of practicality issues, like how you get yourself stood in front of the space in tight parking spots without having to limbo underneath one of the doors. It also means there's a thick vertical beam slap-bang in the middle of your already small rear screen, which does very little to improve your rearward visibility.

That said, if your limbo skills are up to scratch, the boot is a competitive size at 360 litres, and there's a false floor to level out the load area when you fold down the split rear seats. There's also impressive room for adults in the back seats, with plenty of headroom and legroom on offer, making this a comfortable way for a small family to travel.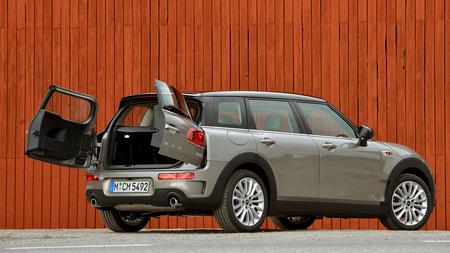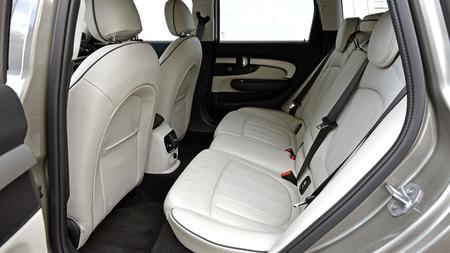 The cabin will feel very familiar to existing Mini customers, with a dinner-plate-sized central display and various toggle switches to give a funky, retro feel. With the latest Minis, however, style has not been achieved at the expense of ergonomics, and everything is pretty easy to find and use, due in no small part to the infotainment system that's derived from BMW's excellent iDrive arrangement. Quality also feels top-notch, with lustrous materials, imaginative touches and a good standard of fit and finish. And, with this being a Mini, you can customize your interior, along with most other aspects of your car, to your heart's content.

Of course, the other Mini trait that simply needs to be delivered on with the Clubman is the entertaining driving experience, and it does a reasonable job. Despite its inflated size, it delivers the darty, responsive character of Mini's other products, but it's toned down a bit to incorporate more comfort and refinement into the mix. Think of the regular Mini hatchback, but with a more sensible, grown-up twist, and you're just about there. Some might argue that it's not edgy enough to drive, especially in the Cooper S form tested, but because the car will appeal to family-focused buyers, we'd say Mini has got the compromise just about right.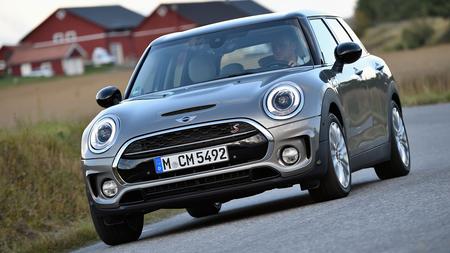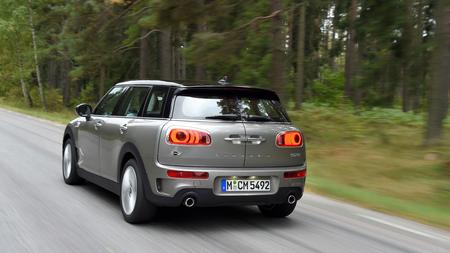 This does come with a caveat, however. The car we drove was fitted with optional variable dampers, so we can't be sure of how the Clubman will handle on its conventional standard setup. The same goes for ride quality, and the picture was made even fuzzier by the impeccable smoothness of the Swedish roads we drove the car on. So, we'll have to wait until we drive a more representative car on more representative roads before we deliver our final verdict on the Clubman's dynamic prowess.

We can say how the car performs, though, and the news is positive. The Cooper S version we drove has the same 2.0-litre turbocharged petrol engine found in other Cooper S-grade Minis, delivering 189bhp and 261lb ft. The acceleration doesn't have quite the same razzmatazz that it does in smaller Minis, but it's still pretty quick and effortlessly flexible. An eight-speed automatic transmission is also available as an option, and it delivers smooth, quick shifts.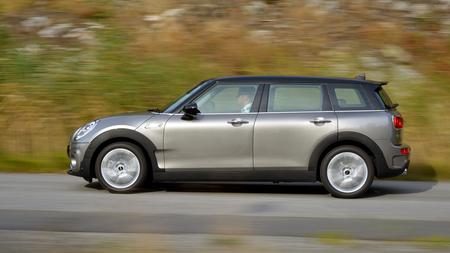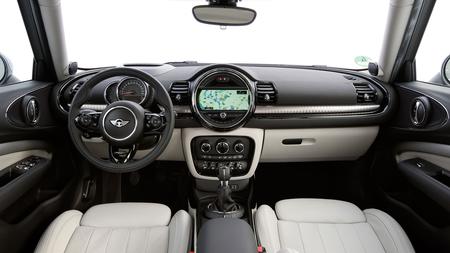 Should I get one?
The Clubman isn't a cheap car, but it's comparable on price with the premium hatchbacks with which it competes. Resale values will be pretty strong, too. Fuel economy and emissions aren't bad throughout the range, either, but if you're looking for affordable running costs, we'd probably steer you away from the performance-orientated Cooper S version tested here, and point you towards one of the more humble models.

All in all, the Clubman feels like a grown-up, family-friendly take on the classic Mini formula, which we reckon it needed to be. That makes it a very capable and rather likeable car, but if you're expecting all-out thrills or class-leading practicality, then rival offerings do a little better.

Key facts:
Model: Mini Clubman Cooper S

Price: £22,755

Engine: 2.0-litre turbocharged petrol, six-speed manual

Power/Torque: 189bhp/261lb ft

0-62mph: 7.2secs

Top speed: 142mph

Economy: 45.6mpg

CO2/BIK tax liability: 144g/km/23%

Boot space: 360 – 1,250 litres
Interested in buying a MINI Clubman?