First Drive 2015 Mini Clubman Cooper D first drive review
The Clubman is a grown up Mini for Grown ups. Now sized and priced to to attract drivers of premium hatchbacks, has the Clubman got the wherewithal to upset the establishment?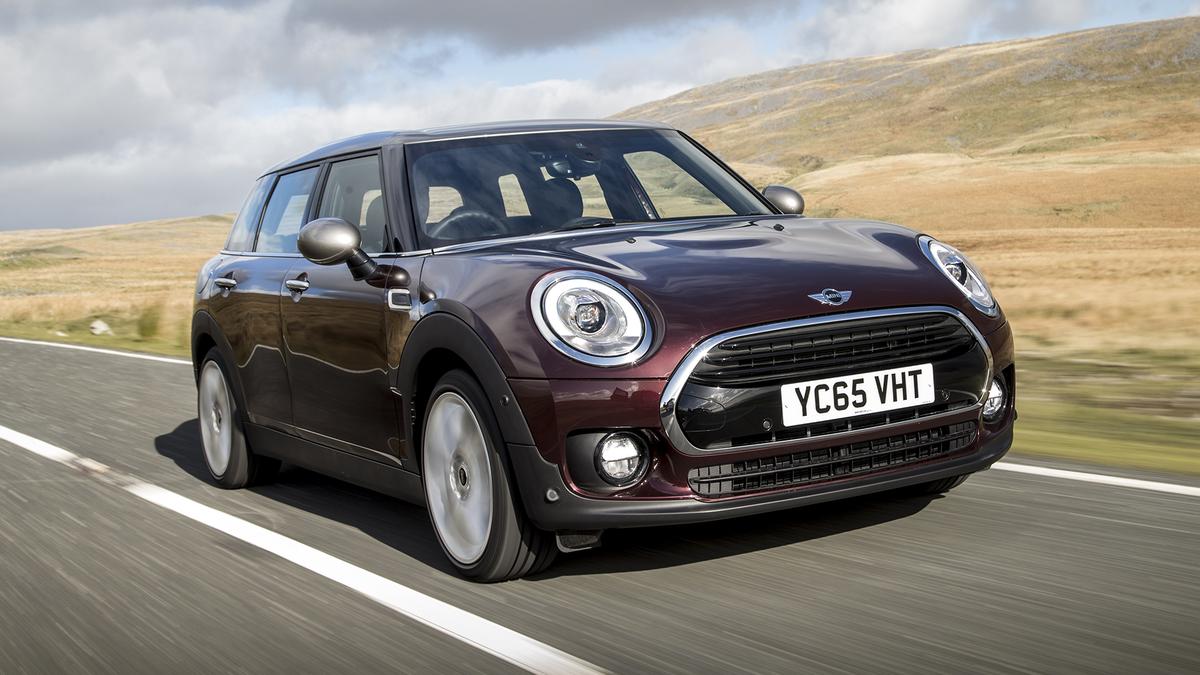 View gallery
Auto Trader verdict:
Granted, the Clubman is not a Mini in the truest sense of the word: it's too refined, too comfortable and far too big to merit that accolade. For goodness sake, the best example is powered by a diesel engine. Even so, the Clubman's ability to deliver a fun drive, intriguing styling and a quirky take on everyday practicality has a curious way of making its rivals look pretty dull by comparison. And for that, we can't help but love it.

Need to know:
The largest Mini ever

Cooper D hits 62mph in 8.6 secs; max speed 132mph

Model tested costs £22,265
What is it?
It may have a Mini badge on its nose, but there's certainly nothing diminutive about the all-new Mini Clubman. Previously a rival for premium superminis, the Clubman has grown considerably in stature (and price) to such an extent that it now finds itself competing against the likes of the Mercedes A-Class, Audi A3 and even its BMW 1 Series stablemate.

Yes, we've seen bumper-sized Minis before; and, yes, the less said about the wholly underwhelming previous-generation Countryman the better, but as an early drive of the new petrol Clubman Cooper S suggested, this is an altogether more accomplished proposition.

We've now driven the diesel-powered Cooper D and, as we explain below, it's clear that this model is the pick of the Clubman range.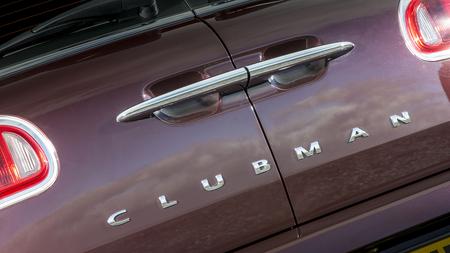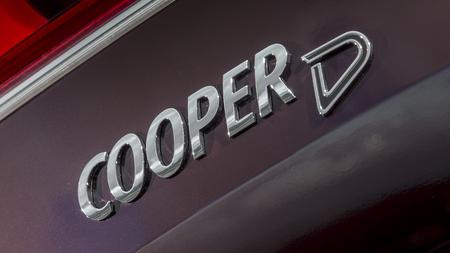 What's it like?
Other than the obvious fuel savings, the most compelling reason for resisting the allure of the pricier, petrol-powered Cooper S lies under the Cooper D's snub-nosed bonnet.

With a relatively modest 148bhp output, the 2.0-litre engine may not be the most powerful, but it's certainly the most cultured four-cylinder diesel engine we've yet encountered. Flexible, free-revving, creamy smooth and impressively hushed, with only the slightest suggestion of resonance felt through the base of the driver's seat, it puts all other four-cylinder diesel engines in the class to shame. BMW, in particular, must be flummoxed by how its upstart cousin has managed to steal such a march over its own rather agricultural four-cylinder powertrains.

The all-new six-speed manual gearbox bolted to the Clubman's peerless engine is also a joy to operate. Although it lacks some of the original Mini's audible clackety-clack mechanical character, its short-throw action and precise weighting are beautifully synchronised and wonderfully engaging.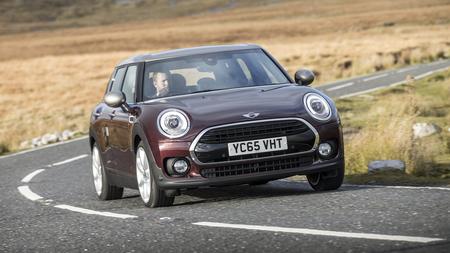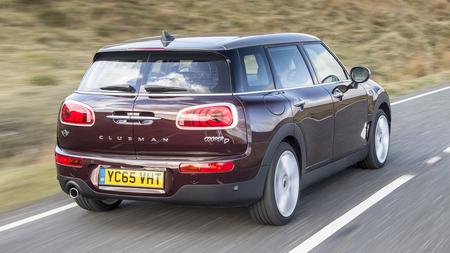 The Clubman's steering provides yet another sweet point. Super quick away from the straight-ahead position in order to illicit rapid changes of direction, it provides plenty of feel, which in turn engenders loads of confidence, allowing you to push right up to the point where the tyres start protesting.

Driving the Cooper D on passive suspension also suggests there's little, if any, merit in forking out the extra cash for the optional adaptive suspension set-up. Tightly controlled to encourage plenty of old-school Mini flingability, the passive set-up also allows enough suspension movement for the Clubman to soak up surface imperfections in a plush, controlled manner.

If the Clubman does have an Achilles Heel, however, it's the amount of road- and wind-noise it generates at motorway speeds. It sounds quite open to the elements at the rear end of the car, and a pronounced amount of roar from the stiff-walled run-flat tyres is particularly evident when crossing from one grade of road surface to another.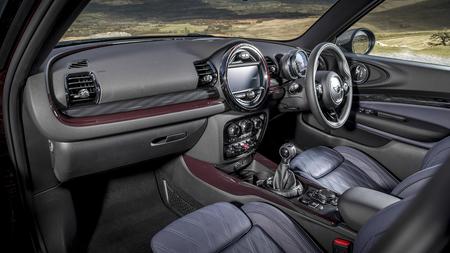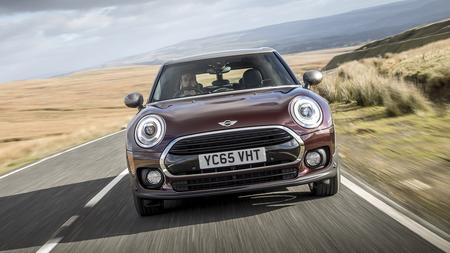 Thankfully, Mini has done away with the silly single rear side door of the previous Clubman, which encouraged rear passengers to disembark into the path of passing traffic. You now get a rear door on each side.

The new model does retain the signature split tailgate, but now the doors are seriously sprung loaded, so they shoot open when you either tug the handle or activate them via the key fob. Handy if you've got your hands full of toddlers and shopping, but they do take a fair bit of effort to push closed.

The new Clubman is also considerably wider and longer than its predecessor, which makes it looks considerably lower and less upright. To a certain extent, this is an optical illusion, but you do gain infinitely more interior space than in the old car, even if the letterbox windscreen and tiny rear windows still make things seem rather claustrophobic compared to glassier rivals such as the Audi A3.

Although the cabin materials are infinitely better quality than of old - you can't get away with interiors made from recycled coke bottles at this end of the market - there still remains a certain idiosyncratic bonkers-ness to the dash layout. With the exception of the supremely logical Mini iDrive system that's operated by a large rotary controller and projects infotainment menus on the gargantuan circular central screen, the layout of the rest of the switches and auxiliary controls looks like it was arranged via a twelve-bore.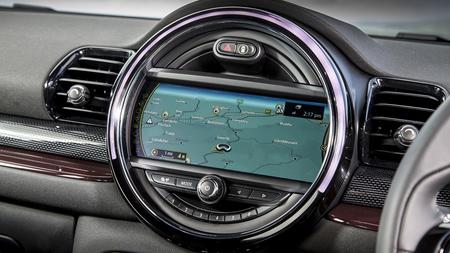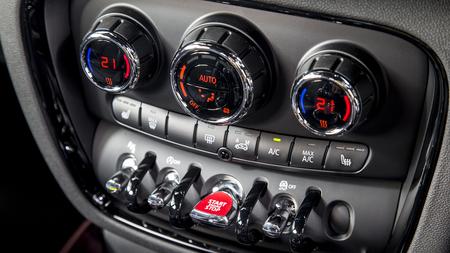 Should I get one?
In a world where medium-sized hatchbacks have all but made an art form of anonymous styling and slavishly emulate each other, millimetre-for-millimetre, spec-for-spec and pound-for-pound, the appearance of the all-new Clubman is like a breath of fresh air.

Yes, it's a wee bit eccentric, both in looks and layout, but its engaging drive, first-class powertrain and impressive interior quality explode the old adage that you can't have style and substance in a family-sized hatchback.

Hats off to Mini! We suspect the Clubman will sell by the bucket load.

Key facts:
Model: Mini Cooper D Clubman

Price: from £22,265

Engine: 2.0-litre 4cy diesel, six speed manual

Power/Torque: 148bhp 243lb ft

0-62mph: 8.6 secs

Top speed: 132mph

Economy: 68.9mpg

CO2/BIK tax liability: 109g/km 19%

Boot space: 360 litres
Also consider:
Audi A3 Sportback
Conservative styling with a capital C, but excellent quality and fine powertrains make it feel like a properly premium product
Mercedes A-Class
Looks flash inside and out, so it's just a shame that the engines are so noisy and you'll need to be bit of a masochist to put up with the ride
BMW 1 Series
A compact hatch with a sporty flavour, but the firm ride, patchy quality and limited practicality mean it has limited appeal
Interested in buying a MINI Clubman?