First Drive 2015 Kia Optima 1.7 CRDi 2 first drive review
The Kia Optima is a four-door family saloon that competes with popular rivals like the Ford Mondeo, Vauxhall Insignia and Volkswagen Passat. And finally, the Optima is a credible alternative.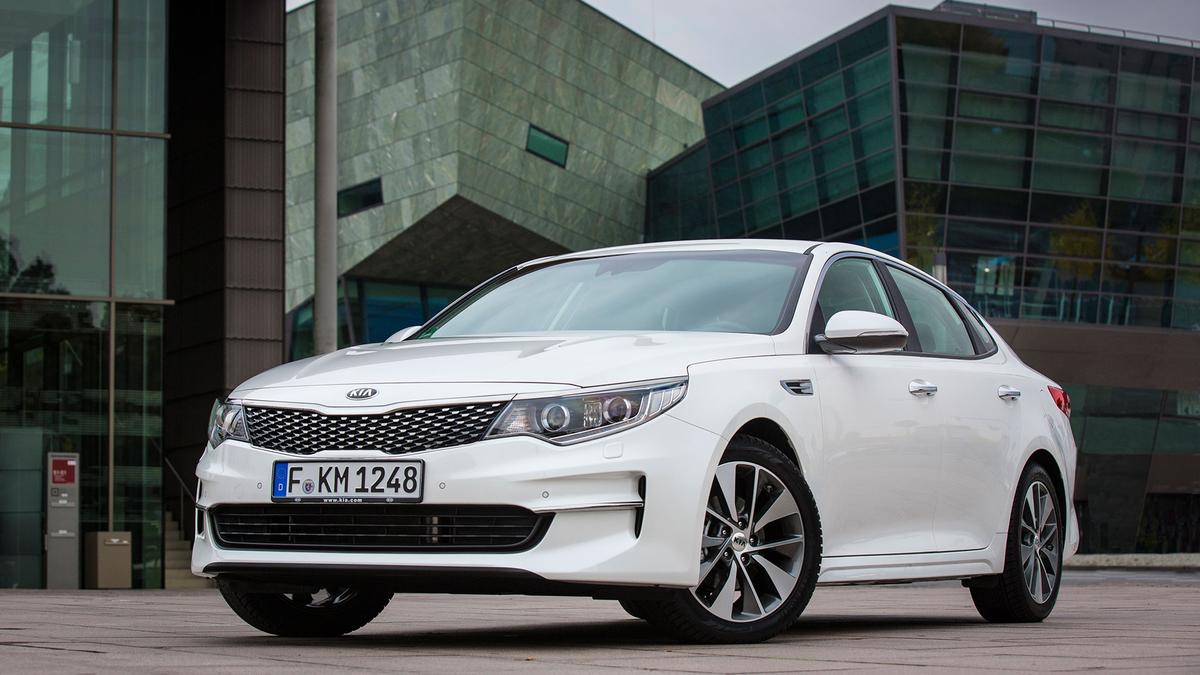 View gallery
Auto Trader Verdict:
The Optima still doesn't trouble the finest cars in the family saloon class, but it's a lot closer to them than it's ever been before. Lots of space, a pleasant interior and improved refinement make it a much better package. We just hope the ride will turn out to be comfortable enough on UK roads.
Need to know:
New version of Kia's four-door family saloon

Bigger in every direction and extensively re-worked in several areas

On sale in January, with the range starting at £21,495
What is it?
Up until now, the Optima has been something of an irrelevance in the UK. Despite its stylish, edgy looks, the car lagged some way behind the best family saloons due to its jittery ride, poor refinement and cheap-feeling interior; and, that was reflected in the car's disappointing sales figures.

True to the company's catchline, however, the new Optima certainly has 'The Power to Surprise'. Built on the same platform as the old car, but with a number of fundamental improvements, the latest Optima has finally become a realistic alternative to more mainstream rivals.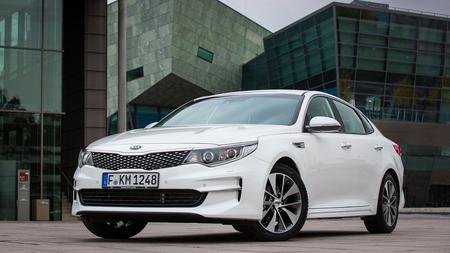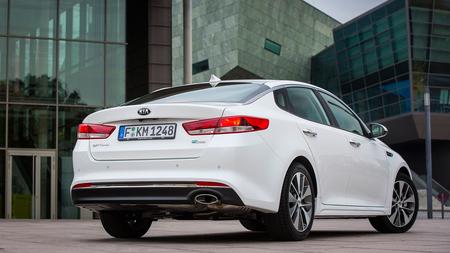 What is it like?
Like all such cars these days, big. It's grown in every direction compared with its predecessor, and that gives it bags of interior space. Rear legroom is particularly impressive, and rear headroom is generous, too, although a roof that curves downwards at the sides will make you feel a wee bit more hemmed in than you otherwise would. Go for a high-end version with a panoramic roof, and the headroom gets tighter, but six-foot passengers should still be ok.

The boot, meanwhile, has an impressive 510-litre capacity, but the saloon bodystyle means the space isn't as useable or as accessible as it is in five-door hatchback rivals. Folding down the rear seats also leaves you with a load area that's stepped and sloped, and the aperture that allows you to load between the boot and the cabin is small and awkwardly shaped.

Where the interior really will impress you, though, it in its quality. Granted, it doesn't rival a Volkswagen Passat for outright touchy-feelyness, but it has enough soft-touch plastic and glossy finishes to make the cabin feel like a classy environment. There are one or two patches of harder plastic dotted around, but these feel sturdier than the equivalent surfaces in some rivals. If you're a Ford Mondeo driver, your car might well leave you feeling a little short-changed when you peer into an Optima.

The ergonomics are a little hit-and-miss, though. On the plus side, the dials are clear and feature a central digital information screen that is easy to read, while the dashboard layout is simple and logical. However, some of the other switches are rather awkwardly placed, while the touch-screen infotainment system could be a little easier to navigate. Your over-the-shoulder visibility could be clearer, too.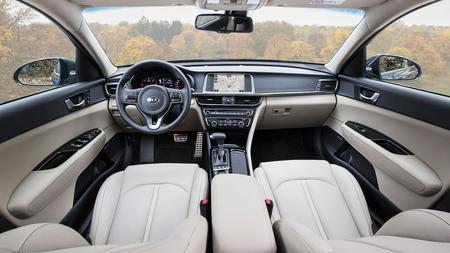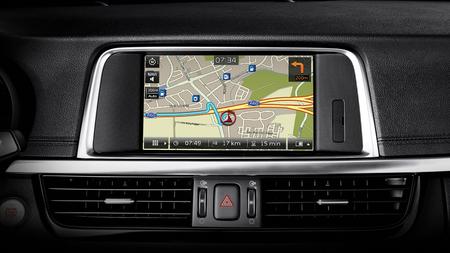 Perhaps the biggest area of improvement, though, is in the way the Optima behaves on the road. Some of the refinement demons have been exorcised, and while wind- and road noise aren't suppressed to class-leading levels, they're much better isolated than they were before, giving an acceptable level of high-speed calm. Likewise, the 1.7-litre diesel engine can sound a little boomy and gruff at times, but the volume is kept pretty low, and you don't feel too many engine vibrations coming through the steering wheel and pedals.

The engine also feels perkier than it does in other Kia models we've tried. Peak pull arrives at 1,750rpm, but there's a decent slice on tap below that, and you never find yourself in the doldrums unexpectedly. There's very little point in revving the engine to its limits, because you don't ultimately go much faster, so its best to adopt a relaxed driving style and let the engine's low-down grunt do the bulk of the work.

A six-speed manual gearbox comes as standard, which is entirely inoffensive to use, but many buyers might be tempted by the optional seven-speed twin-clutch transmission. We can see why, too, because it swaps cogs smoothly and cleanly, and although the stopwatch disagrees, it doesn't make the car feel any slower in everyday use.

You'll also like the way the Optima handles. It feels secure and stable when negotiating a set of bends, with tightly controlled body movements and plenty of grip. The steering also performs pretty faithfully, with responses that are crisp, accurate and consistent, and weighting that's light at low speed for easy manoeuvring, and heavier at high speed for an increased feeling of stability.

The Optima's ride comfort is a little more of a grey area, because we drove the car on largely smooth German roads. Even on these, things felt rather lumpy at all speeds, especially off the back axle, and we fear that things could be a lot more uncomfortable when the car is faced with the more broken-up surfaces you find in the UK. However, we'll have to try the car on British roads before we can confirm whether or not that's the case.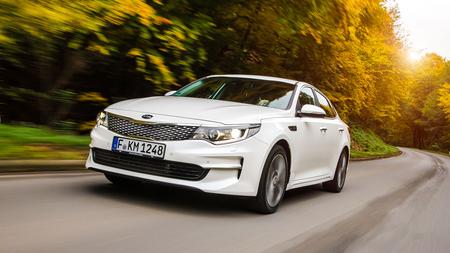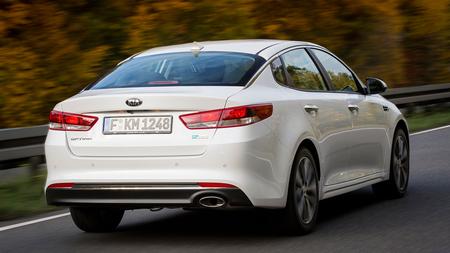 Should I get one?
Well, we can see why you might, and that in itself makes this Optima a vast improvement over its predecessor. As well as being more refined and nicer inside, the Optima also looks great and should save you a decent slice in purchase price over rivals like the Ford Mondeo and Vauxhall Insignia.

Running costs are about par for the course, too. Granted, both the Mondeo and Insignia offer versions that duck below the 100g/km mark for CO2 emissions, but compared with the similarly-powered engines that sit just above those eco-focused ones, the Optima's figures of 110g/km and 67.3mpg (116g/km and 64.2mpg when fitted with the twin-clutch 'box) look reasonably competitive.

The Optima's long-term running costs won't become entirely clear until there's more information available on resale values, but Kia usually seems to do reasonably well on that score. Similarly, the final prices and specifications for UK cars are yet to be announced, but what with Kia's focus on generous equipment and value for money, you can be pretty confident that it'll be competitive at the very least.

Key facts:
Model: Kia Optima 1.7 CRDi 2

Price: £21,495

Engine: 1.7-litre diesel, six-speed manual

Power/Torque: 139bhp/251lb ft

0-62mph: 10.0 secs

Top speed: 126mph

Economy: 67.3mpg

CO2/BIK tax liability: 110g/km/20%

Boot space: 510 litres
Also consider:
Ford Mondeo
Spacious and utterly fabulous to drive, but struggles on cabin quality.
Vauxhall Insignia
Not the best car of its type, but handsome and incredibly cheap for company car drivers.
Volkswagen Passat
Great to drive and lovely to sit in. Not the most affordable contender, though.
Interested in buying a Kia Optima?