Expert Review
Suzuki Vitara SUV (2018 - ) review
Suzuki has updated its Vitara with an improved 'mild hybrid' petrol engine and increased the standard safety tech to an impressive level but there are much more appealing - and fresher - alternatives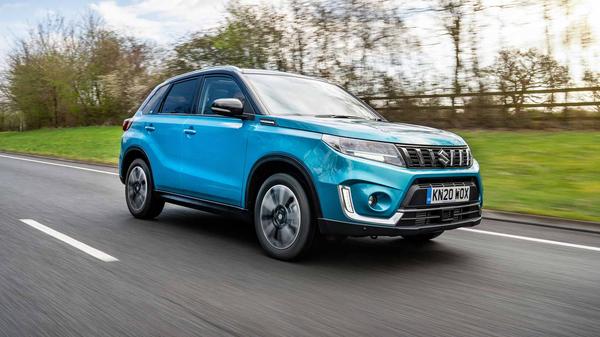 The Auto Trader expert verdict:
Available new from £24,894
The Suzuki Vitara competes in a crowded sector of the market, but doesn't really stand out against its small SUV rivals. Yes, it looks good and comes with bags of standard kit, but it's pretty average to drive and it struggles on interior quality and ergonomics. Revisions for the 2020 model year mean all Vitaras are now 'mild hybrids' but even that isn't enough to stand out when fresher, more interesting rivals like the Ford Puma offer the same in a much more appealing package and others still have the option of a plug-in powertrain.
Reasons to buy:
Smart looks and lots of styling options
Very generous with standard equipment
Suzuki has an enviable reliability record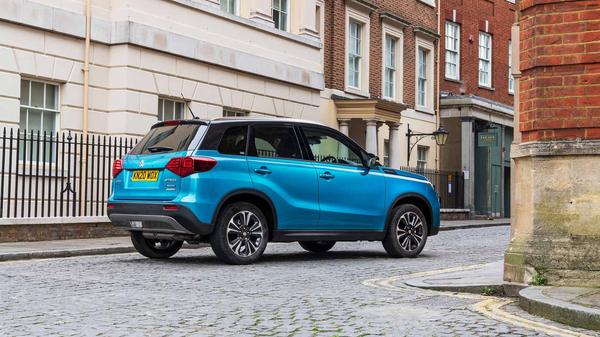 Running costs for a Suzuki Vitara
The Vitara is priced competitively compared with its main rivals, but perhaps surprisingly given Suzuki's appeal as a low-cost, high-value brand, it's no cheaper to buy. It's tough to say at this point how the Vitara will fare when it comes to resale values, but traditionally, Suzuki hasn't exactly set the world alight on this score. That said, you do get an impressive amount of standard equipment for your money, the adoption of 'mild hybrid' technology helping to keep CO2 and fuel consumption down, to the benefit of both daily running costs and tax. The gains aren't as dramatic as a plug-in hybrid such as the E-Tech version of the Renault Captur but means Suzuki can keep the pricing competitive and the entry point to the range much more affordable. Note that the CO2 and fuel consumption are a tad worse on the Allgrip all-wheel drive version so think carefully about whether or not you really need this capability – it's a useful option for country dwellers living along unmade lanes or in areas where the weather can make driving challenging in winter but probably wasted if you rarely drive outside city limits.
Expert rating: 3/5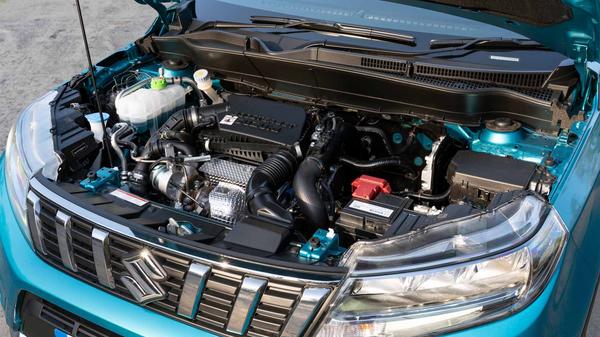 Reliability of a Suzuki Vitara
According to Warranty Direct's Reliability Index, Suzuki's reliability should be the envy of the motor industry; the brand consistently ranks very near the top of the manufacturer standings. The latest Vitara uses engines and parts that have been proven in other Suzuki models like the S-Cross and Swift, which is a reasonable indication of trouble-free motoring.
Expert rating: 4/5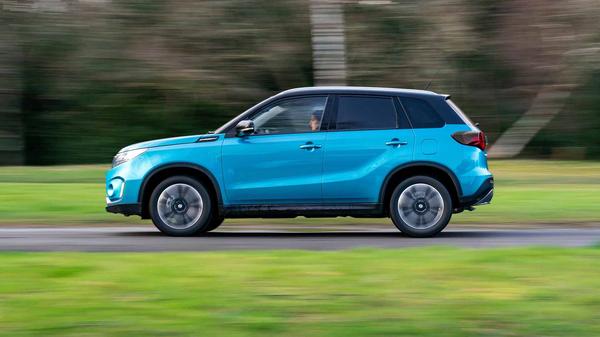 Safety for a Suzuki Vitara
The Vitara scored a maximum five-star rating from Euro NCAP when it was tested in 2015 but that's an age ago in motor industry terms. Updates in 2019 and 2020 have helped the Vitara keep pace with the latest safety tech, though, Suzuki standardising its driver assistance features and fitting them to every Vitara in the range, rather than leave them on the options list as some rivals do. This is to be applauded, the Vitara capable of applying the brakes automatically if you don't respond to warnings of an approaching hazard, using radar monitored cruise control to keep a constant distance to the car in front even if it changes its speed and using side sensors to warn of unseen vehicles in your blind spot. It will also warn you and even tweak the steering to keep you in lane if it thinks you're drifting out of it.
Expert rating: 4/5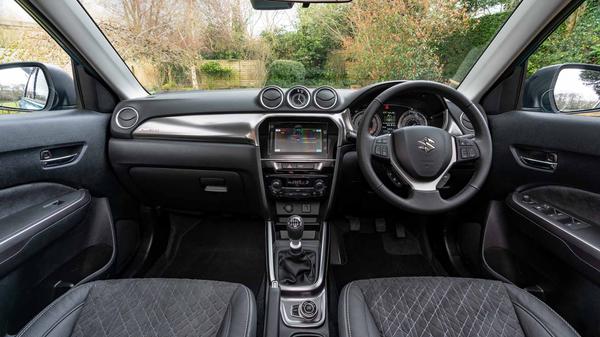 How comfortable is the Suzuki Vitara
Colourful trim options help brighten up the interior should you so wish but most of the materials have a hard, shiny finish, making them feel rather low-rent. You might also have one or two issues with the driving position and some drivers will wish that the seat went lower. That said, all-round visibility is clear, and most of the controls are simple to find and use, other than the fiddly touch-screen system found on higher trim levels. The Vitara does a decent job in terms of practicality, but it's nowhere near as roomy or as versatile as rivals like the Renault Captur. There's enough head- and legroom to house four tall adults comfortably, but the narrowness of the middle seat, and the cabin as a whole, means that a fifth should only come on board in emergencies. The boot is a competitive size by class standards and there's a false floor that gives you a hidden storage compartment and helps level out the steps at either end of the load area when you drop the rear seats. However, the backrests lie at an angle, so the extended cargo bay isn't completely flat. On the road the steering is a little slow to turn and feels very light at the straight-ahead position, which puts a dent in the amount of fun you'll have, but at least it's quick to respond once you start to turn the wheel. Likewise, although the suspension suppresses the effects of bumps and potholes well enough at urban speeds, rivals like the Captur keep you more comfortable. The same is true at motorway speeds, where things can feel both floaty and unsettled in the Vitara.
Expert rating: 3/5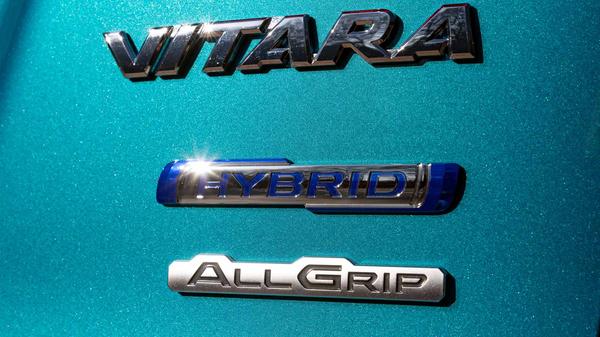 Features of the Suzuki Vitara
In its usual style Suzuki offers the Vitara in three trim levels and equipment is decent on all, with base spec including automatic LED headlights, air conditioning, rain sensing wipers, Bluetooth, a USB port and the all-encompassing safety tech mentioned above. We'd be inclined to go for at least the second trim up the ladder – SZ-T – on the basis it gets the DAB, nav and smartphone integration most modern drivers expect as a minimum. A rear parking camera is also included, though you need to go to the top spec before you get front and rear sensors. This trop trim level also includes more luxurious extras like a panoramic sunroof, suede seats, keyless entry and fancier wheels. The all-wheel drive version is only available in this top trim level.
Expert rating: 4/5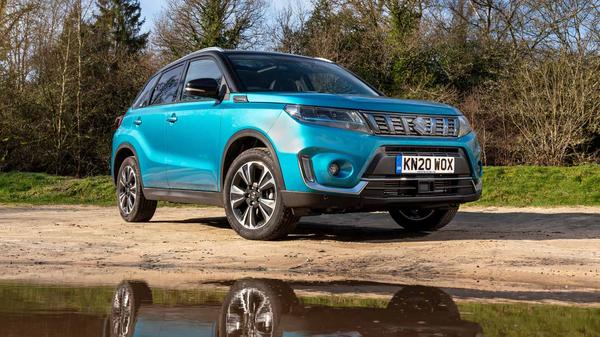 Power for a Suzuki Vitara
The engine range for the Vitara has been updated since we last drove it, the diesel dropped and the range now offered exclusively with the 1.4-litre 'Boosterjet' branded petrol turbo, which Suzuki badges as a 'mild hybrid'. In technical terms this uses what's known as an 'Integrated Starter Generator' powered by an uprated electrical system and battery to expand the stop-start operation and offer a small electric boost to the engine under way. It can't power the car on the electric motor alone but helps considerably with performance and economy, and is a lot cheaper than a full or plug-in hybrid system. There's no automatic gearbox option, though, and although the Allgrip all-wheel drive system only cuts in when needed it does add weight, meaning this version is both slower to accelerate and about 10 per cent worse on fuel according to the official combined figures.
Expert rating: 3/5