Review
Rolls-Royce Phantom Coupe (2008 – ) review
Read the Rolls-Royce Phantom Coupe (2008 - ) car review by Auto Trader's motoring experts, covering price, specification, running costs, practicality, safety and how it drives.
Last updated: 7th November 2014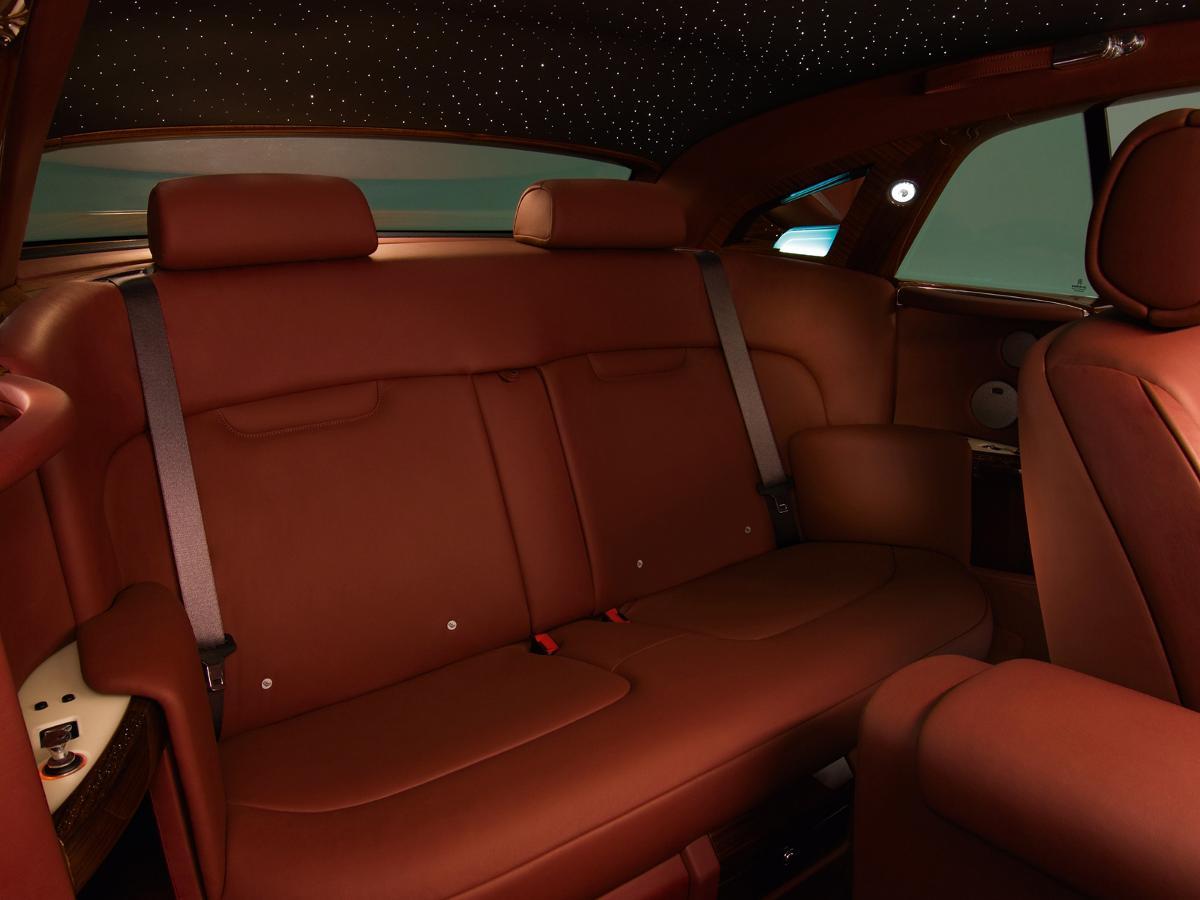 View gallery
The Auto Trader expert verdict: ★★★★★

★★★★★
4.2
A slightly sportier incarnation of the Phantom, the Coupe has broadly similar qualities to its saloon sibling, but is better suited to being driven, rather than driven in.
Pros
Sharper handling than the saloon

Good turn of speed

Supremely comfortable
Cons
Firmer ride than other Phantom variants

Very expensive to run

Limited rear space
Interested in buying a Rolls-Royce Phantom?
How good does it look?
The third member of the Phantom family to be launched, the Coupe follows in the wheelprints of the Phantom saloon and Drophead Coupe. Conceived to be slightly sportier than the other Phantom variants, this is a car that is designed to be driven – an intention that is obvious from its typically fastback characteristics. The Coupe's lines are sleeker, the high waistline rising towards the rear, where the boat-tail rear first seen on the Drophead Coupe is in evidence. With just two rear-hinged doors, this is every inch a coupe, a look that starts at the front, with a softer nose than the saloon and a raked look than extends over the A-pillar and ends in the sloping roof. The overall impression is one of a highly elegant, but meaty-looking coupe.
What's the interior like?
The cabin is everything you'd expect from a Rolls-Royce: luxurious, very comfortable and superbly equipped. Swathed in leather, the interior of the Coupe is like a particularly well-furnished lounge, with a pair of closer-fitting, sportier seats – a kind of Rolls-Royce version of a bucket seat – at the front and a sofa-like bench seat at the rear. The fascia is veneered in the finest woods, interrupted only by the organ stop-style controls and chrome vents. One beautiful touch is the optional starlight headlining, which uses hundreds of tiny fibre optic lights to replicate a star-filled night sky and add a touch of magic to an already special car.
How practical is it?
The Phantom Coupe's driving position is excellent: high-set, there's plenty of forward visibility beyond the long bonnet, but this isn't matched in the rear, where a narrow back window and small wing mirrors restrict the view behind. There's not a huge amount of room in the back either, but it should be adequate for most adults as long as they don't embark on too many long journeys. The 'picnic boot' opens in two sections, the lower one also doubling as a seat for two people. The boot itself is also large and practical, with a 395-litre capacity, which means it can swallow up numerous cases, bags and the obligatory golf clubs.
What's it like to drive?
The Coupe has a slightly different set-up to the Phantom saloon, in an attempt to make it sportier and slightly more agile. It's largely successful in achieving this aim, thanks, in part, to a stiffer suspension, an aluminium spaceframe with extra torsional rigidity and a wheelbase that's 350mm shorter than the saloon's. It feels superbly balanced, even when reining in the 2.6-tonne weight in the bends: yes, there is a little body roll when you push the Coupe into some high-speed cornering, but it's very well controlled. The steering doesn't feel as light at the Phantom's but it's nonetheless accurate and sharp. Of course, the payback for this sportier character is a slightly compromised ride quality. However, this is a Rolls-Royce, so the compromise is so minimal that the Coupe is still more comfortable than almost anything else on the road and the intrusion into the cabin is barely perceptible.
How powerful is it?
Under the Phantom Coupe's bonnet is the same hand-built, naturally aspirated 453bhp 6.75-litre V12 engine found in the other Phantom variants. The available power means the Coupe has enough urge to surprise when attempting to hit 60mph from a standing start, which it manages to achieve in a awe-inspiring 5.6 seconds (marginally quicker, by 0.1secs, than the saloon). It's a performance so potent that it can tempt you into stamping hard on the throttle in order to provoke the engine and feel the surge of power that accompanies the act. Even when driving normally, the acceleration feels effortless, the smooth, refined engine oozing power as you demand more from it when overtaking. A six-speed automatic transmission also aids unruffled progress, shifting gears smoothly and seamlessly.
How much will it cost me?
As the Coupe is a Rolls-Royce with a V12 engine, there's no getting away from the fact that it will be pretty costly to run. The official fuel consumption of just 18mpg – which will doubtlessly be a lot less in the real world – would be crippling for most motorists, but if you can afford to buy a Roller, you should have the resources to run it. CO2 emissions of 377g/km are also very high, but the £435 VED won't break the (private) bank. A maximum insurance group and servicing will also set buyers back a pretty penny.
How reliable is it?
The Phantom Coupe doesn't sell in large enough volumes to show up in customer satisfaction surveys, and Rolls-Royce owners tend to be sufficiently private and discreet to not make any problems with their cars public. However, it would be surprising if there were any significant problems, as Rolls-Royces are built by hand by highly trained and skilled craftspeople in a purpose-built facility. And when you also consider that a number of components are supplied by parent company BMW, and are likely to be tried and tested in models such as the 7 Series, the result is a very reliable car.
How safe is it?
The Coupe incorporates the very latest developments in safety technology. In addition to the rigid aluminium spaceframe, there are also features such as crumple zones that dissipate the force of a collision through the chassis and the main understructure (the strongest part of the chassis); plus an Intelligent Safety and Information System (ISIS) that takes readings from sensors around the car and, if the car is in an accident, makes 4,000 calculations a second to work out how bad the impact is, triggering safety measures such as the deployment of airbags and pre-tensing seatbelts if it deems necessary. The ISIS also works with active safety systems such as dynamic stability control and dynamic traction control, to avoid getting into too much trouble in the first place.
How much equipment do I get?
As you might expect from a Rolls-Royce, the list of equipment is almost endless and how you spec your Coupe depends on just how indulgent you want to be with the options list – and whether you want to even go as far as adding some exclusive bespoke items (almost anything is possible). So, for example, the sound system, built with studio-grade components, uses 15 speakers and a nine-channel amplifier to pump out 420 watts of crisp, clear sound from a variety of sources (CD, MP3 player, radio, etc). Owners can also have features such as refrigerators and picnic sets. Plus there's the standard infotainment system you'd expect to find in a luxury car, in this case based on BMW's iDrive.
Why buy?
The Phantom Coupe is a slightly different beast to the saloon, the differences making it slightly more involving to drive than its sibling. But despite being more focused, it still manages to be a luxury car with all the refinement you'd expect from a Rolls-Royce.
Interested in buying a Rolls-Royce Phantom?