Expert Review
McLaren 720S Coupe (2017 - ) review
The McLaren 720S is a V8-powered, mid-engined, rear-drive supercar that competes for buyers' affections with exotic machinery such as the Ferrari 488 Coupe and Lamborghini Huracan. It's even more astonishing to drive than it is to look at.
The Auto Trader expert verdict:
Available new from £217,300
Even when compared with other supercars, the McLaren 720S really is something special. It uses an incredible amount of performance-enhancing technology to maximise its dynamic excellence, but at the same time, still manages to deliver a level of analogue sensation and feedback that is essential in any supercar. Engaging, absorbing and thrilling, and for our money, it's the best of the supercar breed.
Reasons to buy:
Insanely and relentlessly fast
Suspension is a work of sorcery
Easy to use every day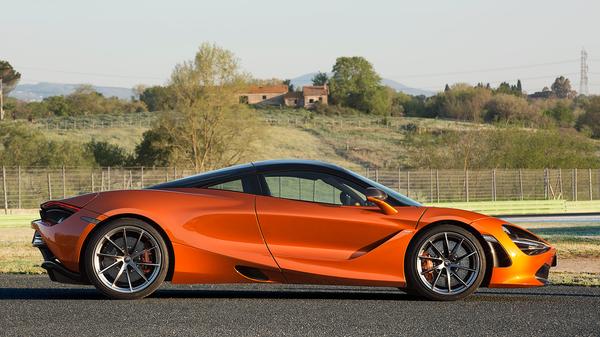 How good does it look?
The stunning looks of the 720S aren't just for show: there's nothing on the bodywork that doesn't serve an aerodynamic purpose of some sort or another. For example, those big 'eye-socket' intakes that surround the headlights channel air directly into a couple of radiators set behind, while the deep channels running down the side of the car feed a couple of others. The huge rear wing, meanwhile, performs a DRS (drag reduction system) function like on a Formula One car, or it can also act as an air brake depending on whether you're hard on the gas or hard on the brakes. It can also move around automatically to provide maximum downforce for the driving situation at hand, for maximum security and stability.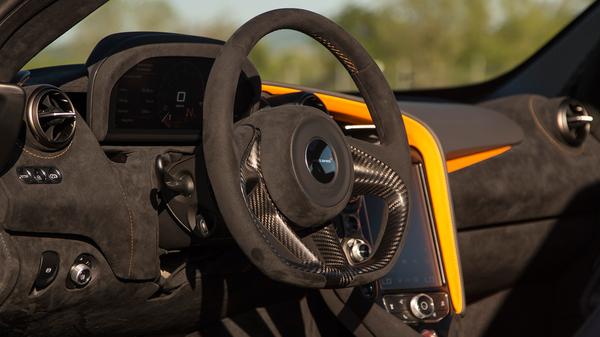 What's the interior like?
McLaren has tried to remove as much plastic as possible from the cabin of the 720S in order to hike up the feeling of quality and sophistication, replacing it with leather and alcantara finishes, along with new milled aluminium switches. It all looks good and feels solid, even if it doesn't quite feel like the revolution in quality McLaren claims. What does feel like something of a revolution, though, is the amount of glass that surrounds you – achievable thanks to the clever design of the body – because it makes the cabin feel light and airy and gives you all-round visibility unmatched by any other supercar. The driving position is spot-on for a car like this, with a low-slung feel, and thanks to narrower door sills, it's a little easier to get in and out than it is with most rivals. What's not quite as easy, though, is the way the portrait-orientated touch-screen infotainment system works. The various functions are arranged and accessed in some rather counter-intuitive ways, it takes rather too long to transition between screens, and the system doesn't always do what you tell it at the first time of asking.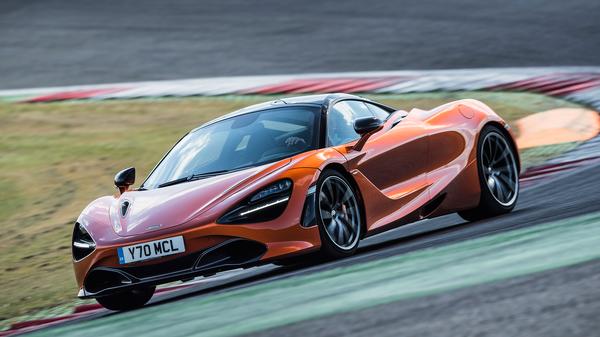 How practical is it?
Few supercars are known for their practicality, but the 720S does it better than most. The two-seat cabin feels roomy and spacious, not least because of the amount of natural light that's allowed to flood in through the massive glazed area, and the amount of head- and leg-room on offer will be enough for even the tallest occupants. There's a large shelf behind the seats that'll hold a fair amount of luggage, and another space for bags under the bonnet that totals a very useful 150 litres. Ikea trips are a no-no, but if you're driving down to the south of France for a long weekend, you won't have to pack too light to cram all your stuff in.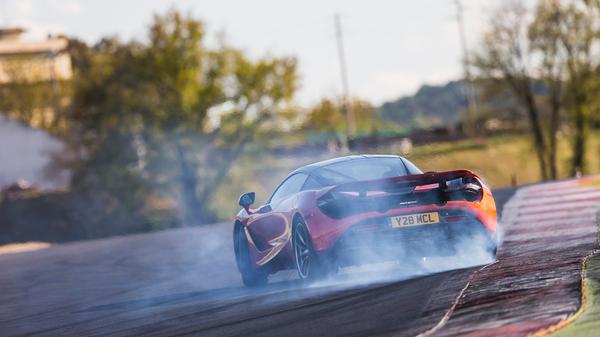 What's it like to drive?
There isn't sufficient space here to delve into the mechanical minutiae, but suffice to say the 720S has an incredibly sophisticated suspension system that brings together numerous sensors, adaptive dampers, and even some hydraulics, in an effort to counteract the laws of physics. The effect is nothing short of breathtaking. Not that it's the primary concern of a supercar, but the ride is really smooth, giving you the ability to destroy vast distances or undertake slow urban crawls in absolute comfort. At the same time, however, the body manages to stay unbelievably flat in the bends, and that compliance also helps to maintain maximum contact between the tyres and the road. What's more, the car is so light and well balanced that it changes direction with barely any effort. Meanwhile, the active aerodynamics function, which moves the huge rear wing around automatically to maximise downforce or minimise drag, according to what the driving situation requires, also helps the car feel incredibly stable at all times, even under hard acceleration or hard braking. The Active Drift Control function allows you to behave like a loon if the mood takes you, by allowing you to programme the amount of slip the rear wheels are allowed before the traction control system cuts in. The really special bit, though, is the steering, which gives you incredibly detailed information about the surface beneath you and how much grip the tyres have on it. Even compared with other supercars, the 720S is an absolute masterpiece of engineering.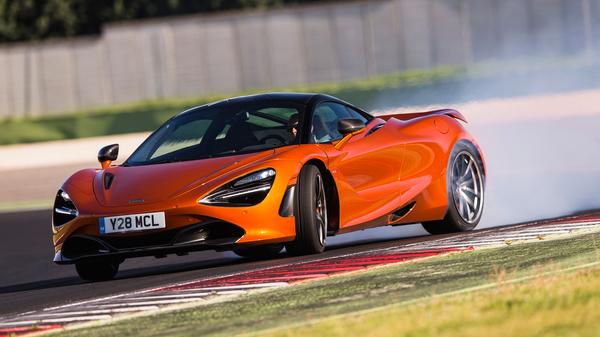 How powerful is it?
The 720S is powered by a 4.0-litre twin-turbocharged V8 petrol engine that delivers a staggering
710bhp
, along with
568lb ft of torque
. The other key numbers owners will want to dazzle their mates with read as follows: 0-60mph takes 2.8 seconds, and a top speed of 212mph can be reached flat out. However impressive the numbers, though, they do no justice to the sensation of speed this car gives you. Don't worry, the throttle pedal is very easy to modulate, so you can drive it smoothly and slowly when you need to. But put just a little bit more pressure on that pedal and you're thrown forward with mind-bending force, and the power delivery is as linear as it is savage, so the speed just builds and builds relentlessly. If you get anywhere near full throttle on a public highway in this car, you're being very naughty indeed. The engine has much more than just outright pace to its repertoire, though. Its effortless flexibility means the power is always readily available, making it tractable and easy to drive, and it sounds fabulous with plenty of revs on. The seven-speed twin-clutch automatic gearbox also works brilliantly, shifting quickly and seamlessly through the gears in both the automatic and manual modes.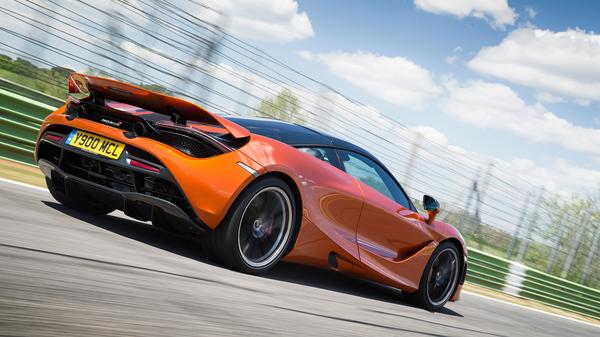 How much will it cost me?
The price of the 720S is predictably bonkers, so only the extremely well-heeled should apply. The thing is, though, the same goes for rivals from Ferrari and Lamborghini, and if you're lucky enough to have the financial means to seriously consider buying one of these cars, saving a few hundred quid on purchase price probably isn't going to be a deal-breaker. The same is true for other running costs; for us mere mortals, the amount you'll spend on petrol, tax and insurance will be eye-watering, but for the average supercar owner, it'll be a drop in the ocean. The one thing owners might want to keep an eye on, though, is resale values, because when you pay so much for a car, depreciation losses can be absolutely huge, even for the super-rich. Luckily, McLaren don't do at all badly on that score, with similar figures to those of rivals.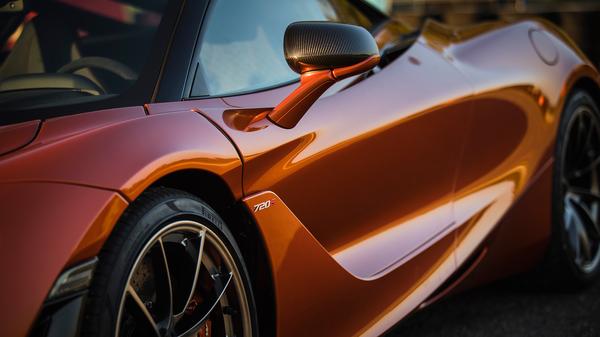 How reliable is it?
With most new cars, it's difficult to judge how reliable they'll be because they're, well, new, and haven't really had a chance to go wrong yet. With McLaren, the same applies to the company as a whole: because it's so young (it was only established in 2011), the firm hasn't really had a chance to build up any sort of reputation on that score. That isn't helped by the fact McLaren isn't really considered in any reliability surveys. McLaren ownership might be something of a leap of faith, but let's face it, Ferrari and Lamborghini are two of McLaren's main rivals, and their reputation for reliability isn't exactly stellar. And, McLaren's three-year/unlimited-mileage warranty should give you some confidence.
How safe is it?
Although the 720S is capable of colossal speed, it also has a vast suite of systems designed to provide maximum grip and traction, and if you keep them all switched on, you shouldn't get yourself into too much trouble. The massive high-performance carbon ceramic brakes help on that score. If the worst does happen, the immense strength of the carbon fibre structure will help keep you from harm, as will a small collection of airbags.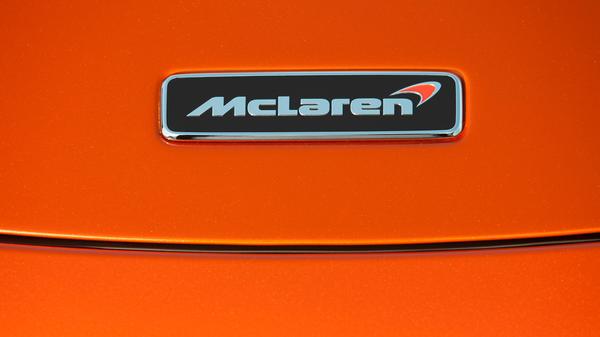 How much equipment do I get?
The really clever stuff that's offered by the 720S all comes as standard, like the active aerodynamics, the innovative suspension, the strong carbon-ceramic brakes, and all the various driving aids. Otherwise, it comes with much of the same luxury kit as any other high-end car, so things like leather upholstery, voice-activated satellite navigation,
DAB radio
, reversing sensors, automatic wipers, cruise control and keyless entry are all standard fit. The options list is vast, though, allowing you access to all sorts, including a 360-degree parking camera, an upgraded stereo, a sports exhaust, and a built-in track telemetry package.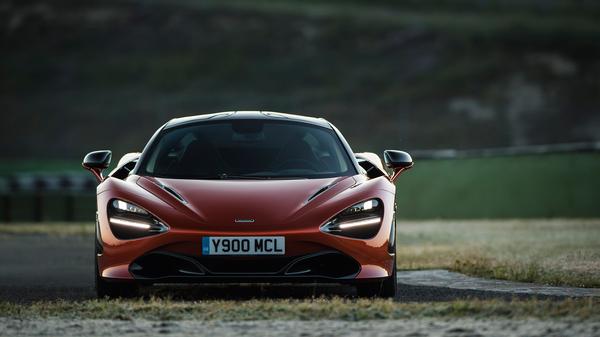 Why buy?
You'll have to be fabulously wealthy to even think about it, so it'll probably be because you want a shiny new addition to your vast collection of supercars. Even in the most exotic of dream garages, though, there aren't many cars that come close to the 720S. It mixes sophisticated technology and engineering excellence with huge engagement and genuine sensation, not to mention the fact that it's bonkers fast. For us, that's why it's the best supercar available at its price point. Thoroughly recommended.