Expert Review
Lexus RC F Coupe (2014 - ) review
The Lexus RC F is a V8-powered muscle car to rival fast prestige coupes like the Mercedes-AMG C63. With strikingly theatrical looks and a burbling V8, this car is certainly no shrinking violet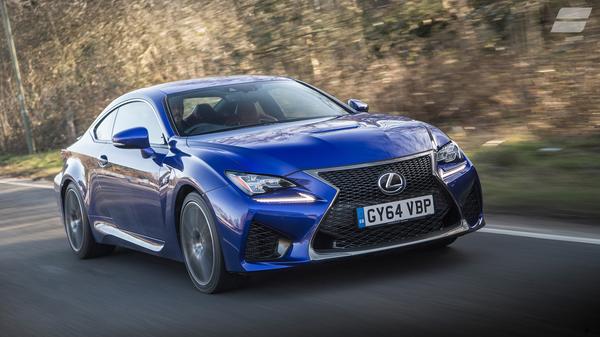 The Auto Trader expert verdict:
The Lexus RC F is an undeniably interesting car. It looks like nothing else on the road, it goes like stink and it sounds absolutely amazing. Granted, it's not as dynamically polished as some of its rivals, it's expensive to buy and run, and there are some fairly fundamental ergonomic issues inside the cabin. However, it's a likeable and enjoyable car nonetheless, and we wouldn't blame you if you fell in love with the looks alone.
Reasons to buy:
Mean, aggressive looks
Heaving list of standard equipment
Lexus has a brilliant reliability record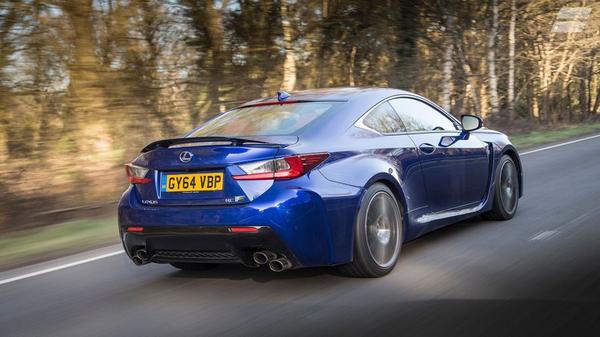 Running costs for a Lexus RC F
Where the
regular RC
makes a vaguely sensible case for itself with its hybrid powertrain there is no such pretence with the RC F version – this is pure automotive indulgence in everything from purchase price to running cost and its charismatic V8 engine has a fearsome appetite for fuel. At the time of writing the new BMW M4 is yet to be released but the RC F was a close match for
the previous one
in price and performance. Those in the market for a V8 muscle car could save money and have a
Ford Mustang
instead, though the Ford is no match for a Lexus in terms of luxury. Currently the
Mercedes-AMG C63 Coupe
is its closest rival, the starting price for the Lexus actually considerably cheaper, though on a par if you opt for the full bells and whistles Track Edition version that comes closest to giving the Mercedes a proper run for its money. The RS5 version of the
Audi A5
is another appealing alternative and priced on a par. At this level you might even be considering a
Nissan GT-R
, which is much faster but can't match the Lexus for premium feel.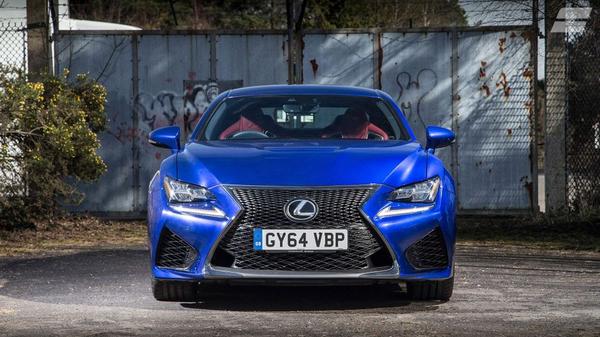 Reliability of a Lexus RC F
Look at any reliability survey going, and Lexus is always on or near the top of the pile. The same is true when it comes to customer satisfaction surveys, and this combination of mechanical dependability and excellent customer service means owning a Lexus is usually a pain-free experience. This and the fact Lexus was awarded
Most Reliable Brand 2019
in the 2019 Auto Trader New Car Awards should give you peace of mind, but bear in mind that the RC F uses quite a few unique parts. The engine, for example, is hand-built so it's tough to say whether it'll be as dependable as other Lexus models.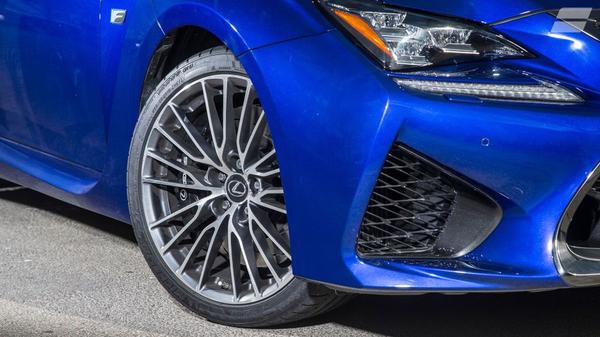 Safety for a Lexus RC F
Every RC model is well stocked with safety kit and as the flagship model the RC F gets all the assist systems you could need. Wrapped under the Lexus Safety System + banner these include radar-monitored cruise control, lane-keeping assistance, traffic sign recognition to remind you of local limits and sensors that operate at town speeds to detect pedestrians and other hazards. If you fail to react the car will alert you and even apply the brakes if necessary. Blind spot monitoring and alerts for crossing traffic when reversing out of parking spaces is standard on the Track Edition and optional on others. The Track Edition also gets uprated carbon ceramic brakes and a fancy rear differential with Standard, Slalom and Track modes for enthusiast drivers to make safe use of all that power going to the rear wheels. You can have this as an option on the other models.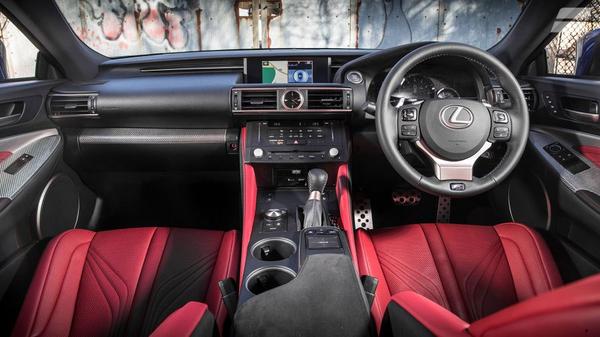 How comfortable is the Lexus RC F
The RC F has the classic layout for a muscle car with a massive engine at the front and driven wheels at the back. Our test car had the optional multi-mode differential and there's no shortage of traction unless the road is really greasy. With huge grip and strong body control the big Lexus feels very assured in the corners, though it can't quite match the C63 AMG for thrills or the Audi RS5 for all-weather grip. Enthusiasts won't like the numb steering but the ride comfort is better than you might expect from a car as performance-focused as this. Most bumps are isolated well at low speeds, and at higher motorway speeds, the RC F feels settled and composed. Inside the RC F is just as distinctive as it is outside, with a bold mix of colours, contours and materials. The heavily bolstered seats are very supportive indeed, and because they - and the steering column - have electric adjustment as standard, it's very easy to find your favoured driving position. What's more, the digital instrument panel looks rather nifty, and the information displayed changes according to which driving mode you're in. Two-door performance coupes like the RC F are never going to be chosen specifically for their practicality, but they should have enough space to cope with four people and some luggage occasionally. The Lexus, does, but only just. Adult passengers will fit into the back seats, but they won't be particularly comfortable – especially for long periods – due to the limited headroom and legroom. The boot is a reasonable size but the Lexus doesn't come with a split-folding rear seat for carrying bikes, skis or other such loads.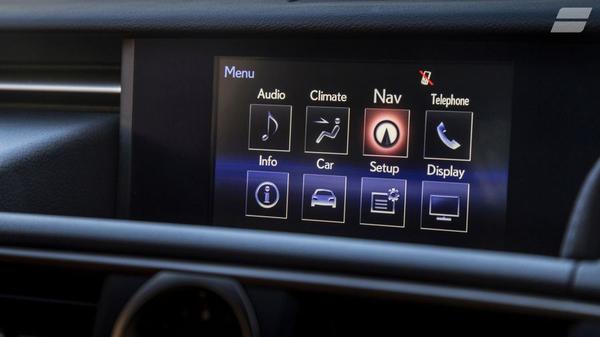 Features of the Lexus RC F
Lexus has always been very good at giving customers loads of kit for their money, and with an expensive model like the RC F, it's no surprise that this thing comes absolutely loaded. The standard roster includes cruise- and climate controls, heated leather seats, automatic lights and wipers, front and rear parking sensors and an infotainment system that incorporates sat-nav, parking camera, Bluetooth and DAB radio. And, if the standard ten speakers aren't enough for you, you can add the optional 17-speaker premium audio system. In keeping with its name the Track Edition includes motorsport-influenced upgrades such as a titanium exhaust, carbon fibre body panels, special wheels, lightweight brakes and a very prominent rear spoiler. This all saves a bit of weight but is really more about the pose value – no harm in that given the target audience.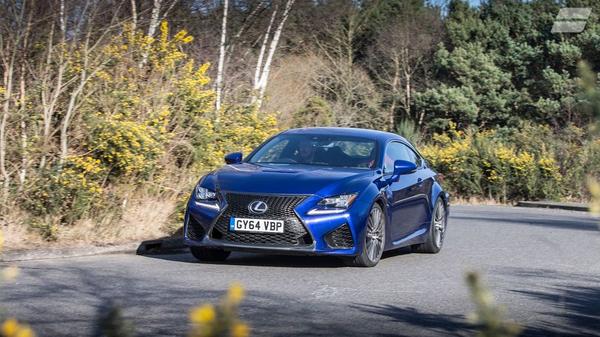 Power for a Lexus RC F
Lexus has gone old-school with the engine of the RC F. There's none of that turbocharging nonsense here, just 5.0 litres of naturally-aspirated V8 muscle. There's plenty of it, too, with 520Nm of torque and 464 horsepower at your disposal, 0-62mph in 4.3 seconds and a top speed of 168mph. Which is impressive until you compare it with the mighty 700Nm and 510 horsepower of the Mercedes-AMG C63. Bragging rights for pub bores, perhaps, but important numbers for cars of this type. In practice it's less about the quantity of performance (any car with this kind of power is going to be crazy fast) but more about the quality. Here the Lexus fights back with a more charismatic side than you might expect. Saying that you have to rev it harder the turbocharged engines in the C63 or RS5 and the gearbox is perhaps a little slower to react than you might want, even in the sportier driving modes. But the RC F is an individualistic car for enthusiasts who want something a little different, extending to the way it performs.