Expert Review
Jaguar F-Type Coupe (2017 - ) review
The Jaguar F-Type is the spiritual successor to the iconic E-Type, but look forwards rather than backwards, and it's a two-seat sports car that plays rival to the Porsche 718 Cayman and Porsche 911 Coupe, depending on which version of the F-Type you're talking about.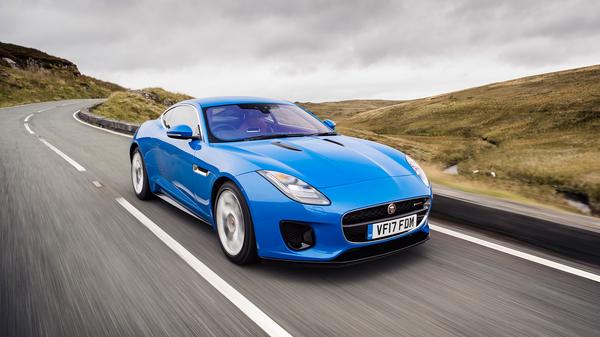 Words by: Ivan Aistrop

Additional words by: Phill Tromans
Last updated on 16 August 2017 | 0 min read
The Auto Trader expert verdict:
Very few sports cars can rival the Porsche 911, but does the Jaguar F-Type Coupe? It looks fantastic and it's brilliant fun to drive, but it doesn't make much financial sense due to comparatively poor resale values. If you get one, you'll have a blast, but just don't tell the bank manager.
Reasons to buy:
Glamorous looks
Intoxicating speed and noise
Great handling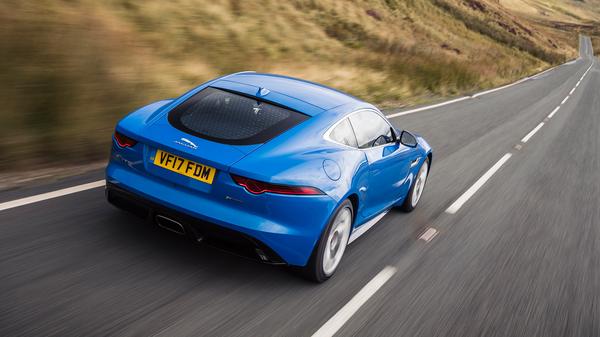 How good does it look?
No Jaguar is short on visual drama, but for us, the F-Type Coupe is the most dramatic-looking Jag of them all. From the angular nose to the flowing roofline and onto the muscular rear haunches, this is a car that oozes both glamour and aggression in one single hit. The range-topping R is the most aggressive of the bunch, being marked out by its aerodynamically enhanced bodywork, various gloss black inserts and its outboard-mounted quad tailpipes. There are loads of chances to personalise your car, too, with lots of design packs, alloy wheel options, and exterior finishes to ensure it looks just right. Different versions have slightly different details; you can spot the 2.0-litre version by its single, central exhaust pipe, while V6 versions get twin central pipes. The SVR version has a movable carbon-fibre rear wing and extra aero bodywork.
Expert rating: 5/5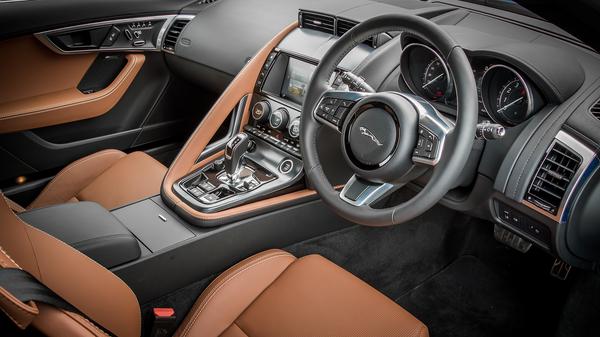 What's the interior like?
For the most part, the F-Type's cabin has a high-quality feel. The dashboard is covered in sumptuous stitched leather and the fascia has a collection of glossy finishes. The cabin has drama, too, thanks to air vents that rise electrically out of the centre console when needed. However, some of the switches feel a little low-rent, and so do some of the less obvious interior panels (most notably, the steering column and the door pulls). The InControl touch-screen infotainment system is colourful, but it's not as user friendly as the best systems out there. Another niggle is the gear selector, which doesn't engage Drive unless you pull the well-hidden trigger on the back first (you'll often forget to). Go for a manual version, and you'll find things even more awkward; the lever is mounted too far back, and the inconvenient obstacles surrounding it (like the side of the seat, the lid of the central storage compartment and a protruding part of the trim on the centre console) means you're constantly catching your elbows and wrists as you change gear. The seats are supportive and the driving position has lots of adjustment, but rear visibility is pretty terrible.
Expert rating: 3/5
How practical is it?
The F-Type Coupe isn't designed to dazzle in this area, but it does a decent enough job. The two-seat passenger compartment is reasonably generous on both headroom and legroom, and two lofty adults will have no problem getting comfy. However, the cabin is narrower than in some rivals, and once you're nestled inside, it does feel like a snug fit. While the F-Type Convertible's laughably small load bay struggles to take much more than a couple of shoe boxes, the Coupe's has enough space to handle a brace of golf bags, or a set of weekend luggage. Sure, the boot isn't class-leading for capacity, but at least you can live with it.
Expert rating: 3/5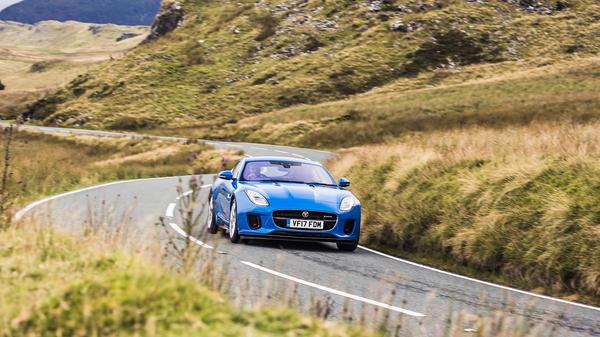 What's it like to drive?
The F-Type's character depends very much which version you pick, primarily because each one has its own arrangement of suspension, differential and electronic driver aids. The entry-level 2.0-litre and entry-level V6 have conventional steel springs, which means they're not as cossetting as other models, but still good fun to drive. The 2.0-litre is actually a little nimbler than the V6 because it's a good bit lighter. The V6 S version, meanwhile, has a mechanical limited-slip differential and adaptive dampers. Whatever driving mode you select, it feels very sharp and agile, making it immensely enjoyable to fling around. The V8 R gets an electronic diff and a clever torque-vectoring system (an option on other versions) and that makes it even more precise. Its huge grip and excellent body control allow it to turn with impressive speed and accuracy, and the steering helps on that score, too; it's fast, feelsome and beautifully weighted. The ride on the S and R cars is firm at all times, but they deal with bumps and cracks in the surface with impressive composure. A word of warning, though – the S and R both struggle to put their power down in the wet, and will spin the wheels in third gear. Fortunately, Jag offers the option of adding four-wheel drive, which only cuts in when needed, making the F-Type a lot more useable and easier to handle in tricky, greasy conditions. The hardcore SVR version has revised, stiffer suspension, which can make the car seem slightly nervous, although there's a ton of grip if you push it hard. Critically, when you compare any version of the F-Type with the Porsche product it competes with, the Jag doesn't quite have the same scalpel-like sharpness or deftness of feel, but you'll still have bags of fun nonetheless.
Expert rating: 4/5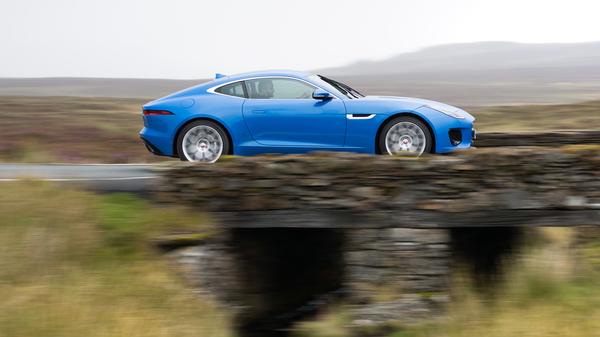 How powerful is it?
The entry-level engine is a turbocharged 2.0-litre with 300PS, and we reckon it's the pick of the bunch in terms of delivering bang for your buck. It's not particularly quick in the normal everyday driving modes, but it's tractable enough to for easily around-town pootling. However, slot the selector for the standard automatic gearbox across into its Sport setting, and the car's character changes from gentle cruiser to snarling monster. The engine thrives on revs, needing at least 4000 of them to deliver the kind of punch you want from an F-Type, and this gearbox mode give the engine exactly what it needs. The pace it delivers is astonishing given the engine's modest capacity, and with pops and crackles coming from the exhaust, the noise it makes is just as entertaining. Next on the list is a supercharged 3.0-litre V6 with 340PS, but even though it's more powerful than the 2.0-litre, it has a rather lazy power deliver that makes the acceleration less exciting, and it doesn't feel as fast as a car like this should. Yes, it makes a ballistic noise, but that only serves to remind you of what you're missing. The V6 S has the same engine, but it's uprated to give 380PS. Thankfully, it feels much faster, and its rev-hungry nature really encourages you to play. Especially in the six-speed manual version, which lets you wring the engine out more often than in the auto. However, it's not the smoothest-shifting manual 'box we've tried, and the awkward placement of the lever and the inconvenient obstacles surrounding it (like the side of the seat, the lid of the central storage compartment and a protruding part of the trim on the centre console) means you're constantly catching your elbows and wrists as you change gear. The R is only available with an auto, with its supercharged 5.0-litre V8, it's an absolute nutcase compared with lesser F-Types. With 550PS, the slightest pressure on the throttle pedal results in an eye-widening explosion of acceleration, and because the eight-speed automatic gearbox shifts around quickly to find exactly the right ratio, the engine's full fury is pretty much always at your disposal. The soundtrack is just as dramatic: the glorious full-throttle howl being punctuated with a gunfire-like medley of coughs and cracks. It really does sound like nothing else on the road. The S model doesn't sound quite as fearsome as the R, but it still sounds naughty enough to get your pulse racing. If that still doesn't quench your thirst for power, the range-topping SVR, developed by Jaguar's Special Vehicle Operations, has a massive 575PS and will hit 60mph in just 3.5 seconds. Oh, and it'll reach 200mph. However, you'll pay a big premium over other models for that extra grunt.
Expert rating: 4/5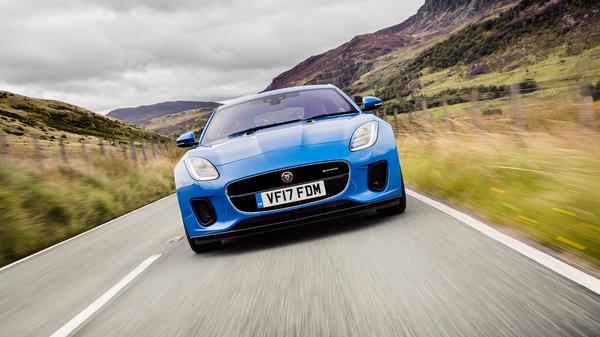 How much will it cost me?
The F-Type Coupe is an unashamed Porsche rival. The 2.0-litre model competes directly with the 2.0-litre 718 Cayman, and financially fares pretty badly. The Porsche is cheaper to buy and has much stronger resale values, and over a lifecycle of three years or 60,000 miles will cost thousands of pounds less to run than the Jag. The V6 models sit between Cayman and 911, filling a niche that Porsche doesn't and rivalling the likes of the BMW M4, which is much more powerful, cheaper to buy (depending on which version you go for) and cheaper to run in most areas. The V8-powered F-Type R sits alongside the 911 Carrera 4S on price, but is more comparable to the 911 Turbo for power and pace. Compared with the former car, the Jag borders on being ruinously expensive over a three-year tenure due to that huge depreciation. But, compare it with the latter 911, and the fact that the Jag is so much cheaper to buy actually makes the overall three-year cost lower than that of the Porsche. So, bizarrely, the most expensive version does make some financial sense.
Expert rating: 1/5
How reliable is it?
Traditionally, Jaguar's reliability record has been patchy at best, and that's reflected by the brand's scores in many of the reliability surveys that are based primarily on the performance of older cars. However, the studies that concentrate on newer cars indicate that Jag's reliability has been steadily improving in recent years, so we're hoping that's a sign of good things to come from the F-Type Coupe. One area of concern is the infotainment system, which despite an overhaul, still feels like it needs a little work.
Expert rating: 4/5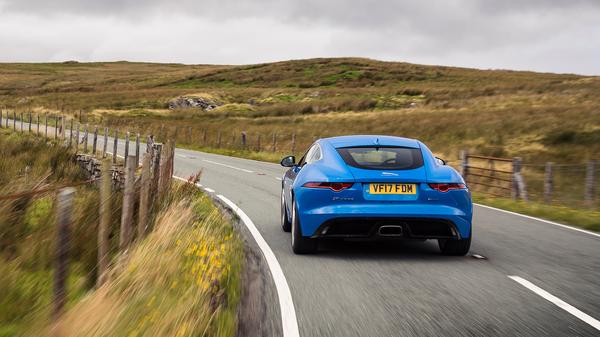 How safe is it?
As we've said, each version of the F-Type Coupe has different grip management systems, but all come with the all-important stability control to help get you out of the mire if your driving enthusiasm overtakes your ability. Each version also comes with four airbags to help protect you if the worst happens, and a range of other safety measures, such as blind-spot monitoring, are available as options. Don't expect there to be a Euro NCAP crash test rating anytime soon, though, because the F-Type won't sell in big enough numbers to warrant testing.
Expert rating: 4/5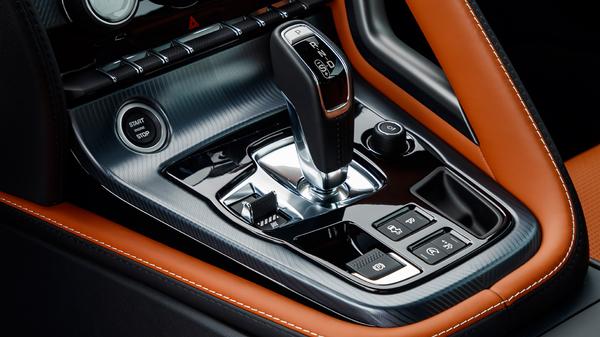 How much equipment do I get?
All versions of the F-Type Coupe come with a fair amount of luxury kit, and at this money, so they should. Sat-nav, parking sensors, part-leather upholstery, keyless entry, Bluetooth and a touch-screen infotainment system all come as standard. As well as the various mechanical bits, the S gets a better stereo, full leather and bigger alloys, while the R has even bigger wheels and sportier seats. This makes the Jaguar superb value compared to a 911 - because Porsche will demand extra for Bluetooth, parking sensors and so on.
Expert rating: 4/5
Why buy?
The Jaguar F-Type is a really good car in its own right: great to look at, fun to drive and a treat to listen to. But it's expensive compared to rivals and many of those – particularly from Porsche – offer a much more polished driving experience. It also makes little financial sense largely due to pretty terrible resale values. That said, if the F-Type tickles your fancy, you'll have a great time in one.
Expert rating: 3/5