Expert Review
BMW 7 Series Saloon (2018 - ) review
Read about the BMW 7 Series, the technical and luxury flagship for the brand and just as enjoyable for drivers as it is the driven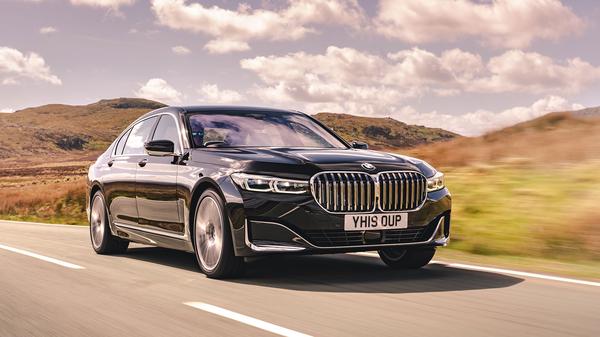 The Auto Trader expert verdict:
Available new from £71,730
In a luxury saloon market traditionally dominated by its Mercedes-Benz S-Class rival the BMW 7 Series has to work that bit harder to be noticed, a recent update giving this flagship model an undeniably more assertive look. That's matched with superb comfort, technology and refinement, the 7 Series available in standard and long wheelbase versions. The latter is perfect for those who like to be chauffeured but this is one limo you won't mind driving yourself, given its performance and handling.
Reasons to buy:
Strong performance
Wide choice of engines
Comfortable and agile to drive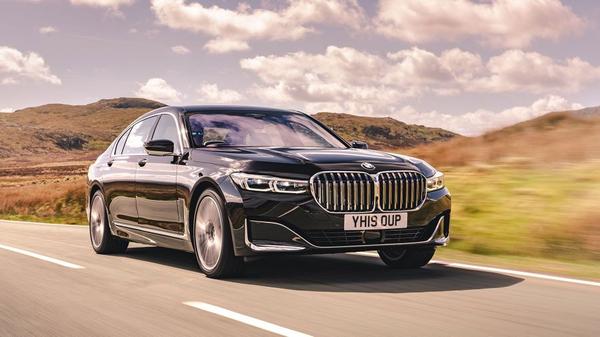 Running costs for a BMW 7 Series
The BMW 7 Series costs a similar amount to buy as its main rivals – such as the
Audi A8
,
Mercedes-Benz S-Class
and
Jaguar XJ
- and, like most large luxury cars, it doesn't hold its value as well as, say, a large SUV might. On top of that, all of its consumables, such as the brakes and tyres, are expensive items, though BMW offers fixed-price servicing to assist with budgeting. Insurance is also costly. The purely-petrol versions of the 7 Series use a lot of fuel, especially at higher speeds, so long-distance drivers should consider one of the diesel models. It's well worth looking at the 745e hybrid if you spend a lot of time driving in town or at slower speeds, especially if you have the means to easily charge up its battery from an external source with little difficulty.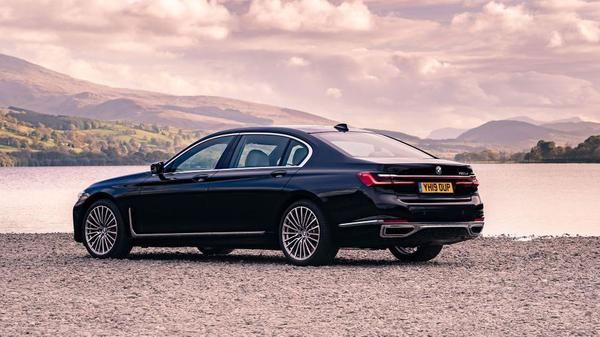 Reliability of a BMW 7 Series
A three-year, unlimited mileage warranty comes as standard with the BMW 7 Series, which is reassuring given the expense of major repairs to a car such as this. That's slightly better than most rivals' warranties, which have mileage limitations within the same three-year period. The battery of the 745e hybrid model gets its own six-year warranty, though it is limited to 60,000 miles. If you look at the Warranty Direct Reliability Index, very little has separated Audi, BMW and Mercedes in the past in terms of reliability, though repair costs for the 7 Series are recorded as greater than those for its German rivals. At this level Lexus generally makes far more dependable cars, and Jaguar also ranks higher. The JD Power Vehicle Dependability Study makes for properly grim reading, though, as BMW finished stone-dead last in the manufacturer rankings in 2017, 2018 and 2019.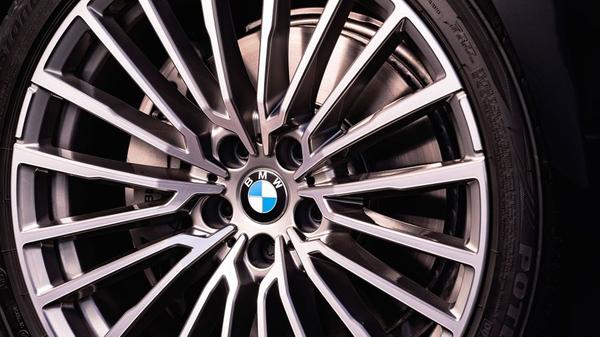 Safety for a BMW 7 Series
Large and expensive cars such as the BMW 7 Series are rarely independently crash tested, but the smaller 5 Series does very well so it's expected that the 7 Series would, too. Indeed, the 7 Series has always been used by BMW as the debut vehicle for new safety technology, so its occupants are comprehensively protected. Along with a vast array of airbags and active headrests to reduce injury in the case of a crash, the 7 Series uses a suite of cameras and sensors to monitor the road, in a bid to prevent a crash in the first place. Even at this level you have to pay extra for the full suite of active driving assistance, features like automated collision mitigation and lane departure warning bundled into the pricey 'Technology Package' among the many and various options on the pricelist.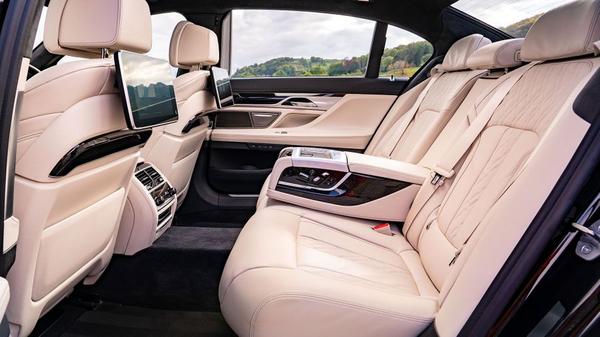 How comfortable is the BMW 7 Series
While the primary role of a luxury car is to be, well, luxurious, the BMW 7 Series has always married that with a driving experience that's engaging enough to convince those in the back that they might want to take the wheel. That can be said about few other rivals in the sector, save perhaps the Jaguar XJ. The BMW's abilities stem from its air suspension, which is inherently very comfortable, while the driver can choose to make the car sportier on the move at the touch of a button. The 7 Series also adapts automatically to the driving situation, which is highly effective. The end result is very little body lean in corners, excellent comfort and real civility, even at high speeds. We'd recommend going for the Integral Active Steering option, as it makes the 7 Series feel more agile in the corners and easier to park thanks to steering of the rear wheels.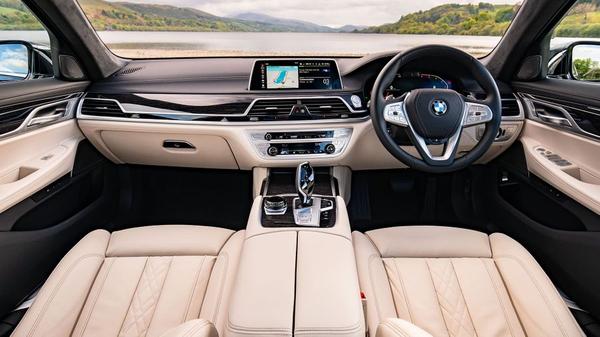 Features of the BMW 7 Series
The front end of the BMW 7 Series will divide opinion, because the huge, unmissable, in-your-face grille will come across as eye-catching to some folk, and garish to others. Then again, those overly bloated nostrils - and the slender LED headlights - certainly set the Seven apart from more humble BMW models. The interior of the BMW 7 Series doesn't only look and feel good, it smells good. That's thanks to acres of soft leather upholstery as standard, available in a range of colours, complemented by plenty of trim material choice. The feeling of quality is enhanced by ceramic-coated switches, which are all well-placed and lovely to use. Behind the simple-but-tactile steering wheel is a large digital screen in place of traditional instruments. It looks impressive, but it isn't always easy to read at a glance, so we'd recommend ticking the 'Technology Package' options box to get the head-up display. A wide touchscreen in the middle of the dashboard takes care of other functions and it can be intuitively operated with a rotary controller on the centre console. It's very easy to get comfortable thanks to electric adjustment of the front seats as standard. Space in the back of the standard wheelbase version is generous by any measure, but the long wheelbase model feels especially luxurious. That feeling can be ramped up further by the addition of upgraded rear seats with electric adjustment, heating and ventilation and even a massage function.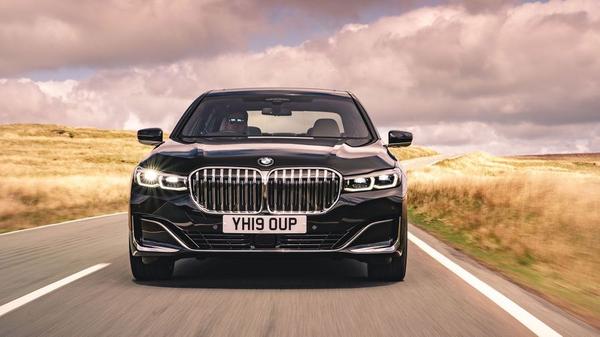 Power for a BMW 7 Series
BMW offers plenty of engine options for the 7 Series, all paired with an excellent eight-speed automatic gearbox. It's worth considering the xDrive four-wheel-drive upgrade for increased all-weather traction too. Some models have it as standard, including the range-topping M760Li, powered by a twin-turbo V12 petrol engine, with over 600 horsepower. By any stretch this is an outrageously over-the-top engine for a limo but, for some buyers, excess is what it's about. For those of us in the real world the 740i and 750i at the realistic end of the petrol line-up are more than enough, and super refined too. Diesel choices include the 730d and 740d, both offering sensible running costs and mid-range muscularity that suits a big, heavy car of this nature. In actual fact, the entry-level 730d will have more than enough poke for most folk, so we can't see much point in looking much further up the range. That said, though, the most interesting model is the 745e, a plug-in hybrid using a six-cylinder petrol engine and electric motor, plus a lithium-ion battery. It's good to drive, produces nearly 400 horsepower and yet can travel on electricity alone for up to 36 miles at a time.