The Auto Trader expert verdict: ★★★★★

★★★★★
4.2
Available new from £151,830
The "definitive luxury SUV", as Bentley has it, is now on its second version. With a sharper design, new infotainment system and plug-in hybrid choice, the Bentayga remains one of the most sumptuous large SUVs money can buy.
Reasons to buy
Opulent interior design

Extraordinarily comfortable

Plug-in hybrid option
Running costs for a Bentley Bentayga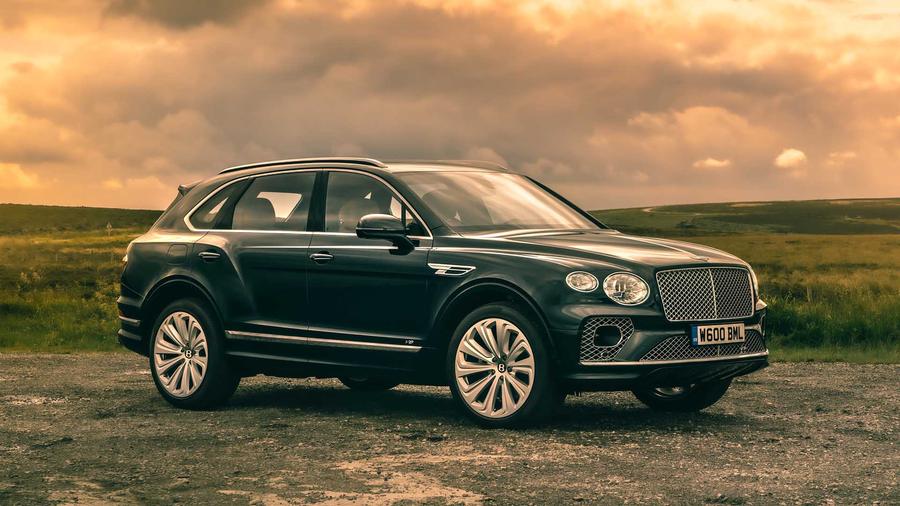 Everything is relative and, by luxury SUV standards, the Bentayga's running costs have always faired reasonably, but things are even better if you opt for the plug-in hybrid option. The V8, which is the only option at launch, starts at £146,700, rising to more than £200,000 if you get fancy with Mulliner, the Bentley division that will jazz up the carbon fibre, personalise the leather or colour-code the paintwork. Fuel economy is not bad for the V8 engine, at about 21mpg. That will plunge if you hang on for the Speed version, with its magnificent W12 petrol engine, but if you opt for the cheaper Bentayga Hybrid - and your daily mileage doesn't exceed 30 miles – you could conceivably purr around on electric power alone. That could cost as little as £8 for 200 miles, if you're smart with your home charging and take advantage of cheaper overnight rates on your domestic electricity tariff. Who'd ever have thought fuelling a Bentley could be such a bargain?

That just leaves you with insurance and VED (or 'road tax' to use the more common term) which will soak up a chunk of that saving. And don't even mention depreciation. Again, the plug-in hybrid version may be the way to futureproof residuals, as much as one ever can in the world of luxury cars.

Reliability of a Bentley Bentayga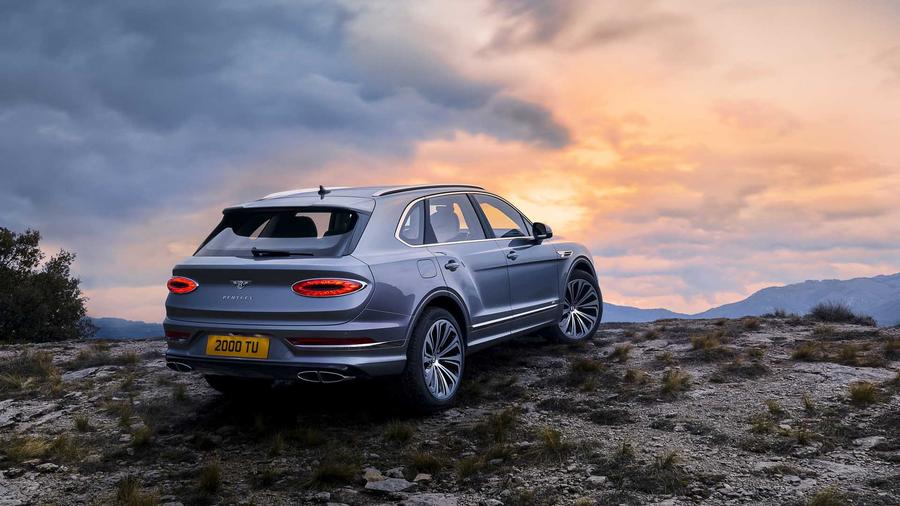 You don't get much feedback on public forums from Bentley owners but much of the Bentayga's parts and structure, including engines, transmissions and the 48V electrics powering the active anti-roll - as well as the infotainment system - are shared across VW group brands such as Audi and Porsche. As such everything is tried and tested across many and various different models and there aren't many reported issues, beyond one recall on fuel lines and another on third-row seatbelts on the previous version. Bentley has a three-year/100,000-mile warranty, although Rolls-Royce offers four years.
Safety for a Bentley Bentayga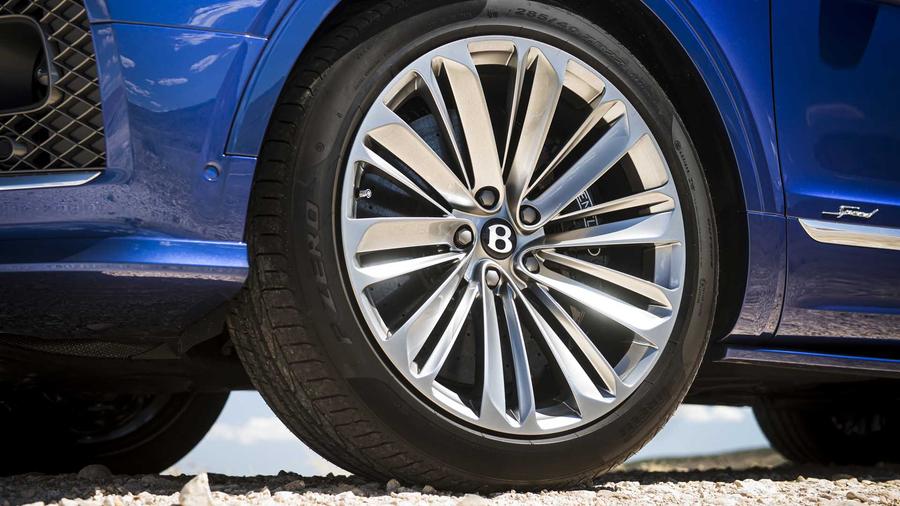 Because it's a low-volume manufacturer there are no independent safety ratings but a few things stand out. Fundamentally the Bentayga is a high-riding vehicle with good all-round visibility, and four-wheel drive to aid traction in slippery conditions. There are also plenty of front and side airbags to protect occupants, and that long bonnet to soak up impacts. However, many safety systems which are standard on cheaper cars are optional extras, as is often the way in the luxury sector. The City pack gives you side-parking with a pedestrian warning system, a surround camera, and emergency braking. If you opt for Touring, you get adaptive cruise control, lane-keep assist and a head-up display. There are fancy new headlights with three settings: Town, Country and Motorway, each of which actively adjusts the height, range and spread of the beam accordingly. It even means you can stay on full beam on country roads without blinding oncoming drivers.
How comfortable is the Bentley Bentayga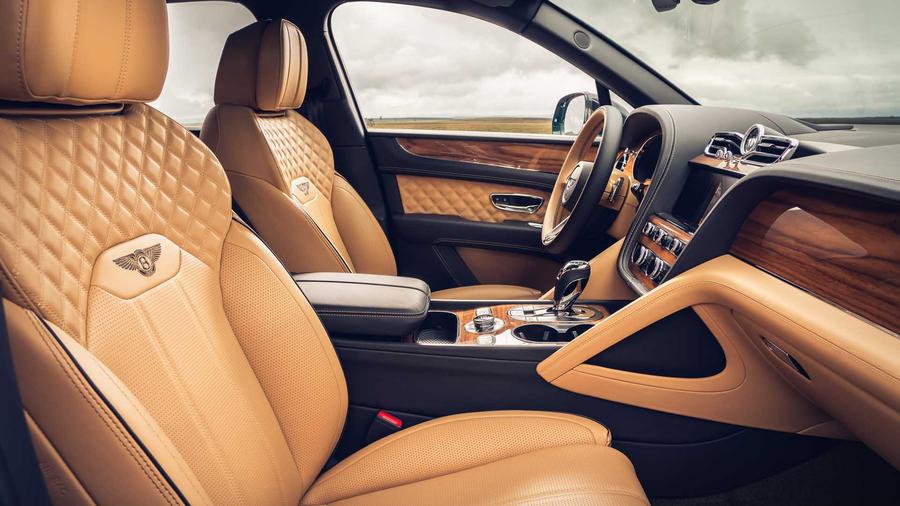 The Bentayga is a supremely comfortable SUV, whichever version you choose. Bentley offers four-seat, five-seat and seven-seat versions, the former offering the most generous rear space and optimising shoulder and leg room. There is a lot of careful sound and vibration deadening on board, and the suspension is sublime, smoothing out annoying breaks in the road surface. All the luxury creature comforts you'd expect are on offer, most of them as options, including heating and massage functions for the seats, which have been redesigned for the second Bentayga with more support. The rear seats in the five-seat version get ventilation for the first time.
Features of the Bentley Bentayga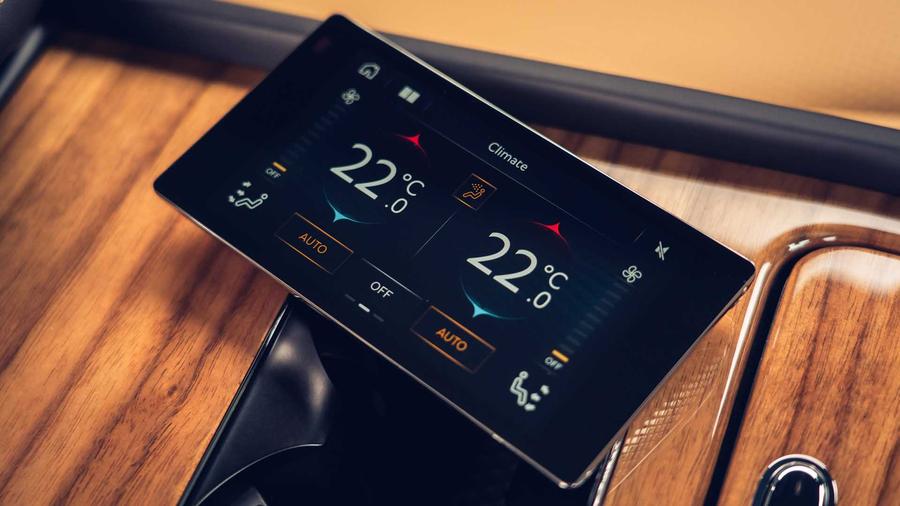 There's a bigger and brighter infotainment screen which stands the entire width of the fascia. You can customise the home screen to show three favourite functions, like sat-nav, phone and media. The sat-nav now shows 3D buildings, satellite maps and content in the head-up display.

Wireless Apple CarPlay is now standard, and Android Auto is available for the first time. Remote services, accessed via the My Bentley app, now include "find my car" and "lock my car" functions. Audiophiles can choose between Signature and Naim audio systems while rear passengers have the option of a large touch-screen, remote-control tablets to control optional functions like rear heated and massaging seats, mood lighting and window blinds.

Power for a Bentley Bentayga
The V8 offered at launch remains the 4.0-litre turbocharged petrol engine with a mighty 550 horsepower and 770Nm of torque. This is good enough to hit 60mph from a standstill in 4.4 seconds, which is rapid enough for most SUV drivers. New to the second-generation Bentayga is an improved Dynamic Ride system, meaning less steering effort is required and there's tighter control on body lateral roll.

The Bentayga Hybrid, a plug-in hybrid with up to 30 miles of electric range, launches late in 2020, as well as the 635 horsepower, W12-engined Speed version, which does what it says on the tin.