Advice
Extended car warranties explained
When the new-car warranty on your car expires, you have several options if you want to continue with cover.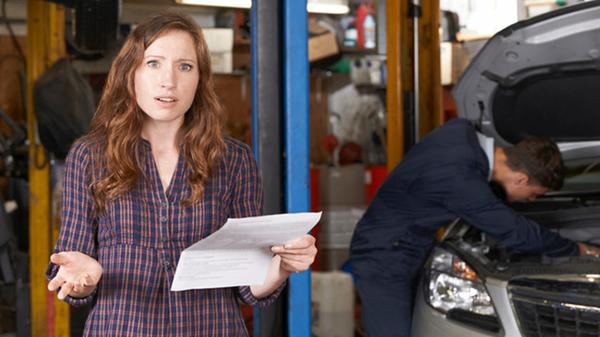 Words by: Andrew Woodhouse
Last updated on 23 November 2020 | 0 min read
When you buy a new car, it'll come with a factory warranty. This warranty means that if anything goes wrong during that time, the manufacturer will fix it. This will usually last between three and seven years, dependent on the car's mileage. But what can you do when that warranty expires?
For a relatively young car, perhaps the most obvious option is to extend the car's original warranty with the manufacturer – called an extended car warranty. In this article, we cover what extended warranties are,
how much they cost
and
whether an extended car warranty is worth it
Learn more about car warranty and coverage here
.
What are extended car warranties?
Extended car warranties are a form of insurance policy designed to cover the cost of wear and tear to your car after your initial, standard warranty has expired.
If you're buying a new car, you can normally choose between getting an extended car warranty from the car manufacturer or another provider. If you have a used car, you may be limited to shopping with other providers. Extended car warranties may also be known as aftermarket warranties.
What do extended car warranties cover?
The level of cover varies depending on the contract, so always check the fine print to make sure you're getting the coverage you need before you sign.
Generally, car warranties cover the cost of labour and parts that may need repairing due to mechanical or electrical failures. These can include: • Engines • Transmissions • Fuel systems • Air conditioning • Steering • Suspension • Electrics This list isn't exhaustive, but what is covered can vary between policies so check you're getting the coverage you need before you sign. There are a couple more things to note: • One company may offer different levels of cover, such as basic or comprehensive cover. • The cover may vary depending on the age or mileage of the car (this can also affect the cost of an extended warranty, as covered below). • Further, you may need to pay for add-ons like air-con or airbags to get a level of coverage that suits you. There are a lot of variations on the market, so take your time researching and don't get swamped in it. It may be worth making a list of everything you need and/or want from your warranty, then finding the best quote for the level of coverage you settle on. When comparing quotes, check what is and isn't covered so you're comparing like-for-like, or as close as possible.
How long do extended warranties last?
The length of time a warranty lasts varies and is usually given in both years and miles. For example, a standard warranty may last three years or cover 60,000 miles and expire when you reach either of those first.
Extended warranties may stretch these to offer you the same coverage over more miles or a couple more years. The duration varies, so again check with providers.
How much do extended warranties cost?
Any warranty is a form of insurance policy, so you can expect the price of the policy to vary in line with the expected reliability of your car, as well as its age and mileage.
The factors that can affect the cost of your extended warranty include: • The car's value – as more expensive or rarer cars may cost more to repair. • The car's age – as older cars may be more likely to break down. • The car's mileage – more miles may mean you're more likely to use your car's warranty. • Your annual mileage – for the same reason as above. • The level of cover you opt for – you may be able to bring the price down by choosing a more basic level of coverage or a shorter warranty, but you may end up paying more in the long-run if you need repairs that aren't covered. Neither cheap nor very expensive necessarily mean value for money, so find the level of cover that suits you.
How do I get an extended car warranty?
The original manufacturer may offer an extended warranty, though it's probably worth shopping around to confirm you're getting a good deal and the level of coverage you need.
You may be able to arrange this with independent warranty providers, and these may be able to offer a better deal. Bear in mind that extended warranties may only cover cars up to a certain age or mileage. In some cases, particularly if the warranty was long to start with, the option to extend with the manufacturer may not even exist. In those instances, you may have more luck taking out cover from specialist warranty companies.
Making a claim on an extended warranty
The types of repairs covered by an extended warranty, and how you can claim for them, varies so ask your provider and check the contract.
Some claims procedures may involve you paying the cost yourself upfront and reclaiming the cost at a later date, for example.
Are extended car warranties worth it?
The question for most people will be whether a warranty is a worthwhile expense; after all, if nothing goes wrong with your car, it's effectively a pointless expense. Essentially, it's up to you to decide how much the peace-of-mind that a warranty delivers is worth.
If you're driving an older car, it may be worth looking into extended warranties as, in some cars, key components aren't built to last that long. This isn't true for all car though, so you need to use your own judgement. Another point to consider is that having a warranty could make it easier to budget, as well as avoiding the expense of a large unexpected bill.
Are extended car warranties refundable?
Something else to look out for in your contract. Some contracts may include a cooling-off period, so check if this is something you may want or need.
If you're thinking of selling your car, read our guide on
what to do with a car's remaining warranty
.