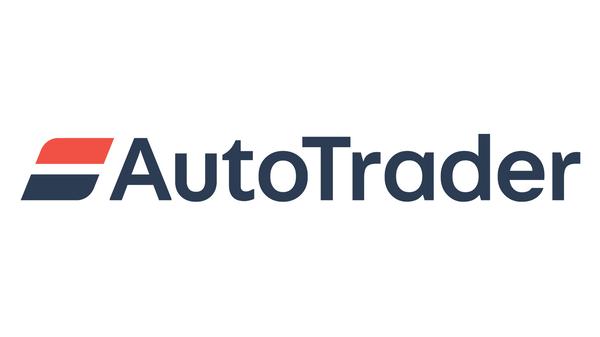 Advice
Moderation rules for Owner Reviews on Auto Trader
We check all reviews before publishing them. Knowing what's allowed will give you the best chance of ensuring your review is passed first time.
1. Introduction
1.1
These Moderation Rules ("Rules") apply to any use of the review section of the Auto Trader Website ("Website"). Any submission of material by you to the Website means that you accept and agree to abide by all the terms & conditions of these Rules.
2. Moderation
2.1
Owner reviews submitted to the Website ("Reviews") will be checked for compliance with the content standards set out in these Rules before publication. We will try to publish as many Reviews as we can but we cannot guarantee that all Reviews will be published. We also cannot guarantee how quickly Reviews will be posted on the Website. 2.2 Although Reviews are checked prior to publication, we are under no obligation to you or to any other person to oversee, monitor or moderate the Website or any other service we provide on the Website and we may stop moderating the Website at any time. You are solely responsible for your Reviews. We are not responsible as author, editor or publisher for any Review submitted to the Website and we expressly exclude our liability for any loss or damage arising from use of the Website in contravention of these Rules. We reserve the right to promptly remove, or to disable access to, any Review which we deem to be potentially defamatory of any person, unlawful, inappropriate, in violation of any third party rights or otherwise in breach of these Rules.
3. Eligibility
3.1
By submitting a Review, you represent and warrant that (a) the Review does not breach these Rules; (b) you will maintain the e-mail address that you have registered with us; and (c) you are 18 years of age or older.
4. Non-commercial use
4.1
Use of the review and comments sections of the Website are for your personal use only and are not to be used for any commercial purposes including, without limitation, to advertise goods and/or services. 4.2 You must not attempt to solicit the personal details of other users.
5. Content standards
5.1
These Content Standards apply to all Reviews and must be complied with. We will determine, at our discretion, whether a Review breaches the Content Standards. 5.2 A Review must: 5.2.1 be accurate (where it states facts); 5.2.2 be genuinely held (where it states opinions); 5.2.3 comply with the laws applicable in England and Wales and in any country from which it is posted; and 5.2.4 be relevant. 5.3 A Review must not: 5.3.1 be defamatory of any person or mention any individuals or small organisations including but not limited to car dealerships and mechanics. Your review is of a car, not of the service you have received from those you have dealt with; 5.3.2 contain any strong profanity or be obscene, offensive, threatening, inflammatory, abusive, hateful, racist, anti-religious or sexually graphic; 5.3.3 be in any way discriminatory or promote discrimination of any kind; 5.3.4 be pornographic or violent; 5.3.5 disclose any personal details in respect of any individual; 5.3.6 infringe any copyright (i.e. belong to someone else) or infringe any database right, trade marks or other rights of any other person; 5.3.7 breach any legal duty owed to a third party, such as a contractual duty or a duty of confidence; 5.3.8 be in contempt of court; 5.3.9 be likely to harass, upset, embarrass, alarm or annoy any other person; 5.3.10 impersonate any person or misrepresent your identify or affiliation with any person; 5.3.11 be unlawful or advocate, promote, incite any third party to commit or assist any unlawful or criminal act or contain any description or mention of illegal activity; 5.3.12 contain a statement which you know or believe, or have reasonable grounds for believing, that members of the public to whom the statement is, or is to be, published are likely to understand as a direct or indirect encouragement or other inducement to the commission, preparation or instigation of acts of terrorism; 5.3.13 contain any advertising (including any adverts on the Website) or promote any goods or services or attempt to make a commercial gain; 5.3.14 contain any links or URLs to other websites; 5.3.15 contain any spam; 5.3.16 contain a large amount of text in capital letters; and/or 5.3.17 be in any language other than English.
6. Copyright
6.1
Other than personally identifiable information which is covered by our Privacy Policy, any Reviews you transmit or post to the Website shall be considered non-confidential. 6.2 You grant to us a non-exclusive licence to freely use that Review and to freely use, edit, alter, reproduce, publish and/or distribute the material contained in your Review. This licence is free of charge, perpetual and capable of sub-licence. We may exercise all copyright and publicity rights in the material contained in your Review in all jurisdictions to their full extent and for the full period for which any such rights exist in that material. 6.3 By submitting your Review to the Website, you warrant that you have the right to grant to us the licence described above.
7. Breach of rules
7.1
Failure to comply with these Rules constitutes a material breach of the terms of use on which you are permitted to use the Website and to submit Reviews. Where we consider, at our sole discretion, that a breach of these Rules has occurred or that the Website is being used in a manner that we consider to be inappropriate, we may take such action as we deem appropriate which includes (without limitation) the following action with or without notice: 7.1.1 immediate, temporary or permanent withdrawal of your registration to the Website; 7.1.2 removal of any and all Reviews posted by you to the Website; 7.1.3 legal proceedings against you; 7.1.4 disclosure of such information to law enforcement authorities as we feel is necessary or as required by law. 7.2 We exclude our liability for any action we may take in response to a breach of these Rules.
8. Complaints
8.1
If you wish to complain about any Review posted to the Website, please email us at
ownerreviews@autotrader.co.uk
and give us as much information as possible as to why you think the Review should be removed from the Website. Our editorial team will endeavour to review your complaint and the relevant Review as soon as possible. We will deal with any Review which, in our opinion, violates these Rules in such a way as we deem appropriate.
9. Changes to these rules
9.1
We may revise these Rules at any time and you should ensure that you check these Rules from time to time to take notice of any changes we make, as they will be deemed legally binding on you from the time they are posted on the Website.