Guide
Returning A Car: Your Rights If Something Is Wrong With Your Car
If you need to return a car you've bought, these Statutory rights should help you work out how best to approach it.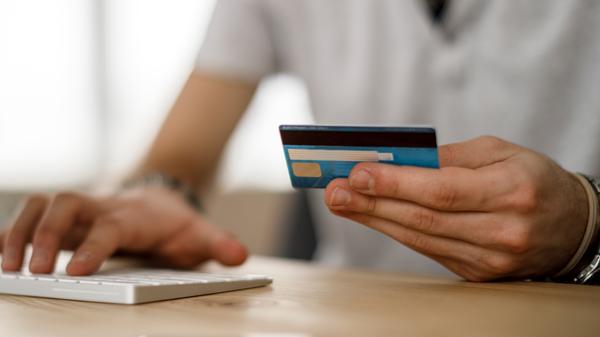 We've all bought something online and needed to return it. Fortunately, as with all online purchases, there are consumer laws in place to protect you should you need to return a car bought online too.
In this article, we'll look at the various consumer protections and laws that exist to protect you when buying a car online. This guide does not constitute legal advice, its aim is to make you aware of the options you have when making a return. If in doubt, confirm details with the dealership and check free, impartial sites like
Money Advice Service
and
Citizen's Advice
. Some rights will be more applicable than others, depending on where and how you bought the car. So, research your rights and check your specific contract for any caveats and clauses. Jump to: •
Buying a car online only
•
Buying a car online or at a dealership
•
Buying a car using a credit or debit card
•
Buying a car from a private seller
Can I return a car?
In most instances, you'll have to prove the car does not match the description, is not fit for purpose, or is not of satisfactory quality. Crucially, you'll have to prove this was the case before you bought it.
So, with that said, here are some of the rights you could investigate if you want to get a refund.
Car buying online: Consumer Contracts Regulations (2013)
The Consumer Contracts Regulations (2013) offers you the right to cancel or return your vehicle from the moment you place your order until 14 days after it has been delivered – provided the entire buying process was completed online and you didn't have opportunity to see or discuss the goods or services in person.
This 14-day 'cooling-off period' can certainly provide a peace of mind, but you need to read your contract and check your rights, just to make sure you're actually covered. Conditions are likely to apply, and the details will vary in different contracts. For example, you may be allowed to drive a "reasonable distance", for example under 30 miles, within a set time period before you decide. Fair use policies will also apply in the event of any damage to the vehicle happening while in your care. These Regulations only apply if the whole buying process is done online – collecting and signing for the car on premises, or test driving the car before you buy it, could mean they no longer apply. It's a great, and extremely helpful regulation that covers a wide range of online purchases including cars – but you need to make sure you're covered before you rely on it. Again, always check in your contract and consult sites like
Money Advice Service
and
Citizen's Advice
with any questions.
Your rights when buying online and in person
If you're buying from an online dealer, you should be covered by the same rights as when buying in person. These include:

Consumer Rights Act 2015
If you've bought your used car from a dealership and find a fault with the car within the first 30 days of purchase, take a look at the "short-term right to reject" rule in the Consumer Rights Act 2015.
You'll have to prove the fault was there when you bought the car, which can sometimes be tricky, but you can ask for a repair or a full refund if the fault was there already. Give the car a proper inspection on arrival and be sure to get confirmation of any faults or flaws in writing. Always confirm when the 30-day period starts and the date and time it is set to finish.
Learn more about the Consumer Rights Act
.
Sale of Goods Act 1979
Under the Sale of Goods Act 1979, the car you're buying must be:
• Fit for purpose • Of satisfactory quality • Matching its description If the car has any known faults or defects, the dealer must make you aware of them before you buy it. Make sure you're happy with the condition of the car before you pay for it. Properly inspect the car upon delivery or collection, note any faults or defects and make sure you have written confirmation from the seller that these were in place before you took ownership of the car.
Dealership returns and cancellation policy
Whether buying online or at a dealership, the dealer must provide you with details of their returns and cancellation policies. Ask for these and make sure you read and understand them before you sign.
Policies will likely include certain caveats – for example stating you can only travel up to 30 miles in the car, after which the option to return expires – so read through the small print to make sure you understand what you can and cannot do. Your policy might also detail any charges for the return or collection of a vehicle, and whether you're the one liable to pay these charges. Remember that if you do return the car, you're liable for any damage you may have caused to it. If you spot damage before or on collection, confirm this with the seller immediately and have them declare in writing that it was already there.
Can I get my deposit back?
Some dealerships may take a deposit – always check whether this is refundable or not before you commit. Also note that some deposits are only refundable up to a certain point, or until certain criteria have been met.
Ask the dealership to clarify under what circumstances a deposit would and would not be returned to you, preferably in writing. If the dealership does state the deposit is refundable, check this is stated on your receipt.
Returning a car bought on a credit card
If your car was bought on a credit card for between £10 and £30,000, you may be covered by section 75 of the Consumer Credit Act 1974.
This means the credit card company shares equal responsibility with the seller if you encounter a problem. Again, you'll have to prove the problem was there before you bought the vehicle. You'll only be protected by section 75 if: • The car is faulty, or not of a satisfactory quality • The car has not been delivered • The seller has misrepresented the car "Misrepresentation" and "satisfactory quality" are vague terms, so make sure you confirm exactly what you're being sold so that, should something go wrong, you can go back and check the description of the vehicle against what you have actually bought. If you believe you have a case to make a return, you should first raise it with the dealership you bought the car from. If they refuse or don't reply, contact your credit card provider and follow the steps they set out. Learn more about buying a car using a credit card.
Returning a car bought on a debit card
If the car doesn't match the description, or the seller is no longer operating, you could contact your bank about a "chargeback application". This is where the bank tries to reverse the transaction.
This is not a legal right and will only be successful if there's enough money in the seller's bank account to meet the cost. The specifics of how this works and whether it applies will vary, so contact your bank for more details.
Returning a car to a private seller
Private sales aren't covered by quite as many rules and regulations as dealerships, but you do still have rights.
First up, the private seller must be legally allowed to sell the vehicle. They cannot legally sell the vehicle if it is stolen, or if it has
outstanding finance
. The vehicle should also match the description, whether that's an advert or a verbal description. If you have any doubts about the vehicle, ask for confirmation about the age and condition of the car. Legally, cars must be roadworthy and safe to drive. If they aren't, then the seller is legally obliged to tell you and you must both agree it's being bought for scrap or to be repaired at a cost to the buyer. When buying from a private seller online, your rights as the same as when buying in person. You should always get a receipt, and if you have any doubts about the vehicle –
seriously consider a vehicle history check
.
Tips on how to complain when buying a car
.