Advice
How to arrange a test drive
Your guide to arranging a test drive for new and used cars on Auto Trader.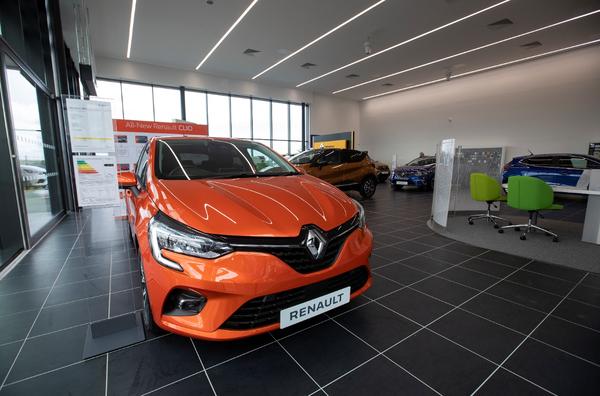 Words by: Andrew Woodhouse
Published on 13 April 2021 | 0 min read
Arranging a test drive is pretty simple, just contact the dealership or private seller to arrange a time and date that suits you both, and cover off any key details such as:
• How long the test drive will last • What you can (or need to) bring with you • The spec and trim of the test drive car • Any required insurance details, if it's a private sale Most dealerships are contactable by phone or online.
Arrange test drives with Auto Trader
Seen a car you like on Auto Trader? Dealership contact details are readily available on the adverts, so just click to get their phone number or email them an enquiry.
Top tip: if you're keen to view the car, leave your phone number. It's quicker and easier for dealerships to give you a call back and arrange everything over the phone. As lockdown eases, dealerships may still be operating by appointment only. We encourage you to make this appointment virtually, as walk-ins may not be accepted and we don't want you to waste your time getting there, only to be turned away.
Learn more about test drives in lockdown
.
Arranging a test drive for a new car
We'd recommend you confirm the specs and trim level before you get too faralong the process. A test drive in the top-of-the-line model with all the trimmings isn't going to accurately reflect your daily driving experience if you're going for a cheaper version.
Arranging a test drive for a lease car
Lease providers don't tend to provide test drives, so you'd be best to arrange a test drive through the manufacturer website before deciding on your lease deal.
As with a new car, make sure the version you test drive matches the end product as closely as possible.
Learn more about car leasing
.
Test driving a used car
Arranging a used car test drive is a similar process to a new car test drive. Contact the dealership or private seller using the details in the Auto Trader ad to arrange a time that suits you both.
If you're test-driving a used car, you'll need to perform a few more checks once you get there, which we cover in our
guide to test driving a used car
.
Before you arrange your test drive
Get the right paperwork in place
You'll need your driving licence to prove that you can drive and that you are who you say you are.
If you think you'll buy the car on the same day, you'll also need payment documents (like proof of address), vehicle tax and an insurance policy in place to drive the car home. Here's the
paperwork you need when buying a car
.
Do I need insurance to test drive a car?
This depends on where you're test driving it from. Most dealerships will have insurance in place that covers you. Just note that, if you have an accident, you'll probably be liable to pay an excess.
If you're arranging your test drive with a private seller, check with the seller and your insurance provider as to whether you're covered. Usually, you'll need to provide the insurance yourself. You'll probably need fully comprehensive insurance to go ahead, but as you're driving someone else's car you may only get third-party cover, so you may be liable for any damage.
Learn more about car insurance policies
.
What should I bring to a test drive?
If there's anything you'll need to fit inside the car regularly such as prams, child seats, golf clubs, and/or wheelchairs then it's a good idea to bring those along and test out the car's capacity to fit the in alongside you and any fellow passengers.
If you've got kids, it might be worth bringing them to see how easily you can all get in and out of the car. Just check with the dealership whether there are any restrictions on the number of people allowed on the test drive while we ease out of lockdown.
Plan your test drive route
Think about the types of roads you'll be driving on – motorways, b-roads?
You want the test drive to resemble your daily driving as closely as possible, so get a map out and look at roads near to the dealership – how many different roads can you trial out? Just note that, under lockdown, you may be limited to how far you can travel at this time. Don't forget your manoeuvres too, is the car easy to reverse and parallel park? Are the brakes too keen for you?
Ready to get back behind the wheel?