Used Vauxhall Insignia Hatchback
With 1,495 used Vauxhall Insignia Hatchback cars available on Auto Trader, we have the largest range of cars for sale available across the UK.
Used Vauxhall Insignia cars available to reserve
Used Vauxhall Insignia Hatchback cars in stock
Is the Vauxhall Insignia a good car?
Read our expert review

Words by: Dan Trent
"The definitive company car, the Vauxhall Insignia may hark back to a day when people travelled to meetings rather than held them on Zoom but remains an essential business tool geared to the needs of fleet drivers. Updated for 2021 with all-new engines, CO2 emissions and fuel consumption are much improved to keep a lid on those all-important Benefit In Kind costs and the Insignia is a comfortable and refined place to be if your day is spent racking up motorway miles. Attractive and as accomplished as it is, the Insignia is pushed hard by fresher, more desirable rivals including the Peugeot 508, Mazda 6, Alfa Romeo Giulia and inevitable BMW 3 Series and Audi A4 beloved of many fleet drivers."
Read the review by category
Running costs for a Vauxhall Insignia
Company cars live or die by single digit differences in CO2 emissions and fuel consumption figures, given these have a huge influence on the amount of tax their drivers pay. Given around nine out of 10 Insignias are bought this way it's little surprise Vauxhall has invested heavily in brand-new, fuel-efficient petrol and diesel engines for this updated Insignia. Of particular interest to company drivers will be the new diesels. Both emit as little as 121g/km and are RDE2 compliant, meaning no diesel surcharge on Benefit In Kind. Which may sound like gobbledygook for private buyers but can make a huge difference in tax for company drivers. If that's your goal stick to the 1.5-litre with the manual gearbox – the automatic might be more relaxing but is worse on CO2 and will hit you in the wallet accordingly. While it's affordable up front the Insignia's relatively weak used values make it less appealing for private buyers, for whom more fashionable SUVs and crossovers may make more sense on monthly finance deals thanks to their stronger residual values.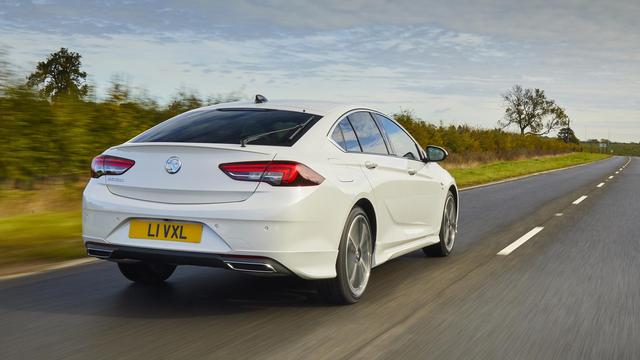 Reliability of a Vauxhall Insignia
Vauxhall might not be the most glamorous brand out there but it has a solid record for reliability that's some way ahead of premium rivals like BMW and Audi, which have eaten into the fleet market of late but might not prove as dependable over the long term. True, the engines in this new Insignia are all-new but while Vauxhall doesn't build flashy cars it does make dependable ones and service costs are also very reasonable compared with rivals.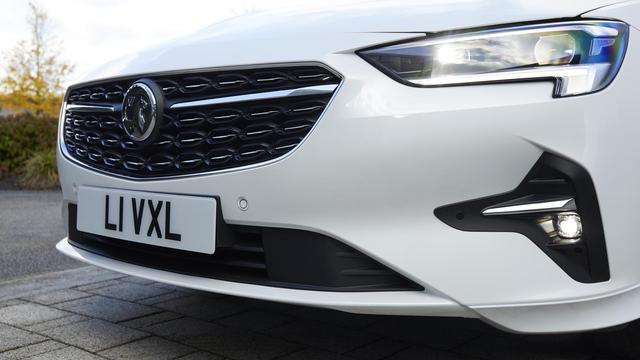 Safety for a Vauxhall Insignia
Driver aids are important for taking the stress out of those long hours on the road and the Insignia comes with forward collision alerts, automatic emergency braking with pedestrian detection and lane-keeping alerts as standard. New LED headlights are also standard, more sophisticated versions available on higher-spec models and taking the strain out of those after-dark motorway drives. It's a pity you still need to pay extra for some kit – alerts for traffic passing behind as you reverse out of parking spaces included – and that the forward visibility at junctions is impaired by thick front pillars.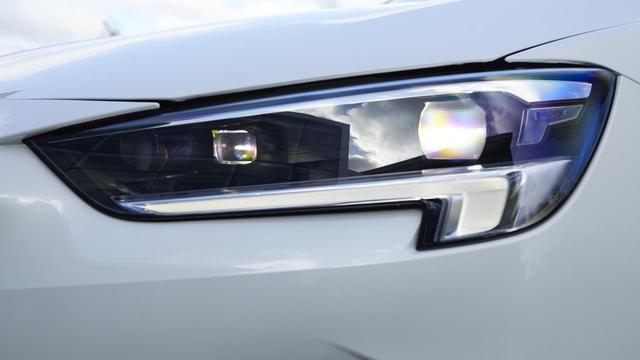 How comfortable is the Vauxhall Insignia
Vauxhall knows its customers and that Insignia drivers tend to spend a lot of time at the wheel, the little 'AGR' badge on the front seats signifying confirmation from a German medical body promoting 'healthy backs' that these ones are ergonomically approved. We only spent a couple of hours in them on our test but the fact we didn't spend ages needing to adjust them to reach a comfortable position suggests they may be onto something. More generally the Insignia feels a large and substantial car, turning that to its benefit in terms of interior space for passengers front and rear and the size of the boot. It also means it rides with real authority and refinement but handles precisely and predictably, making it much nicer to drive than the more fashionable crossover and SUVs that now dominate the market. Once again, if much of your nine-to-five is spent racking up miles on the motorway this is a supremely comfortable place to do it. We didn't get to try it but the GSI model includes adaptive damping with sportier settings honed at the famous Nürburgring race track, which sounds impressive but is probably less appropriate if you spend more time lapping the M25. It does at least give you the option to select a more comfortable mode as appropriate.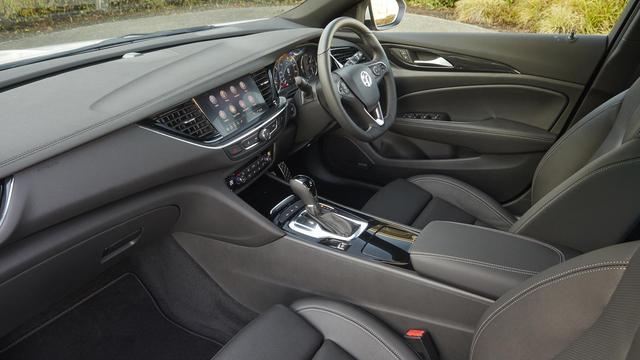 Features of the Vauxhall Insignia
The interior of the Insignia is best described as functional in comparison to the fancier, more fashionable looking cabins in rivals like the Peugeot 508 or Audi A4. The standard 7.0-inch touch-screen interface for phone and infotainment is pretty small too, fancier models getting a slightly larger one that still lags behind the latest widescreen displays in some rivals. This isn't all bad though, given these screens can strain the eyes on long journeys and the Insignia's reliance on good old-fashioned knobs and switches arguably makes things like heating and ventilation easier to adjust without flailing around on a touch-screen and taking your eyes off the road. CarPlay and Android Auto are standard on all models, meaning you can navigate by your apps if required while higher-spec versions get a fully integrated system that has all the functionality you need, if not the bells and whistles you might think you want.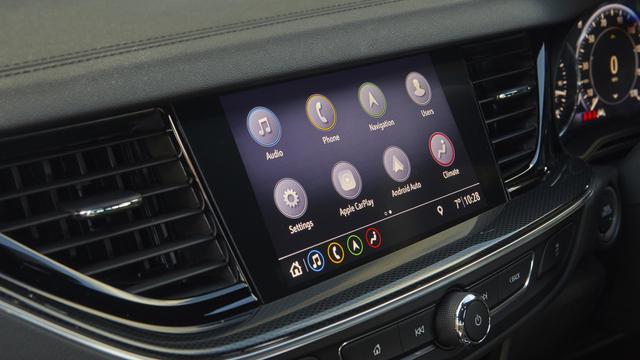 Power for a Vauxhall Insignia
The new diesel engines are, pretty much literally, chips off the same block and are available in 122 horsepower 1.5-litre three-cylinder and 174 horsepower four-cylinder options with CO2-friendly manual gearboxes or an optional eight-speed automatic. The 1.5 in particular is much lighter than the engine it replaces, to the benefit of efficiency and handling alike. The 2.0-litre petrol engine is also new, and comes in standard 200 horsepower form or with 230 horsepower in the more powerful GSI model. Both use a new nine-speed automatic gearbox as standard, the GSI getting all-wheel drive to put its extra power down in all weathers and helping it get off the line a little bit quicker. We drove the standard 200 horsepower petrol and found it to be smooth and reasonably refined, with enough performance to mix it in cut and thrust motorway driving. The new gearbox is nice, too, and doesn't hunt around its many ratios like similar transmissions in some rivals.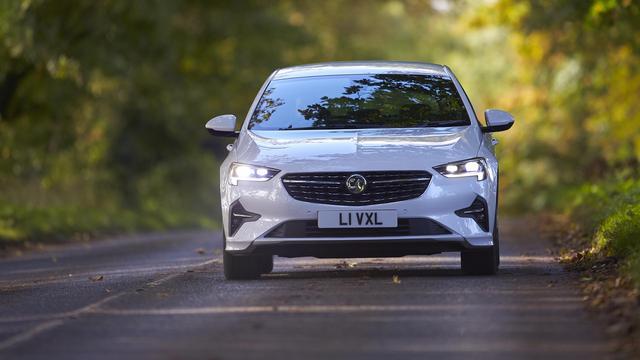 Good points
My Insignia was previously a mobility car with...
Bad points
It's a little noisier than I'm used to and the...
LESLEY
Published 2019-05-26
Good points
Comfy and fast,good turbo kick in 2nd &3rd.
Bad points
Restricted rear view.
PETER
Published 2019-04-11
Good points
The car is powerful yet fairly economic(1.5...
Bad points
The boot could be lower to gain a bit more space.
HALLEY
Published 2019-03-10