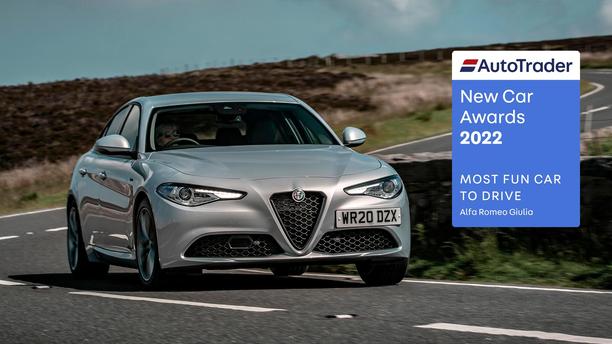 Discover the
Alfa Romeo Giulia
New from £40,244 / £545 p/m
4 doors

4 or 5 seats

Automatic

Petrol or diesel
Is the Alfa Romeo Giulia Saloon a good car?
Read our expert review

Words by: Ivan Aistrop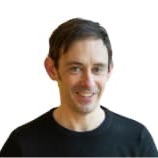 Additional words by: Dan Trent
"Adding a dash of Italian glamour to the otherwise formulaic executive saloon segment, the Alfa Romeo Giulia plays to the brand's sporting traditions with slinky styling, sporty handling and a smooth-shifting eight-speed automatic on all models. Improved interiors and tech have helped it keep pace, though rivals from BMW, Mercedes, Audi and even Jaguar are still well ahead on this score. A simplified engine range has ditched diesels and now has just two petrol options, the lack of a hybrid a significant weakness given the target audience of company drivers. This is a shame because in all other respects the Giulia is a genuine challenger in this traditionally German-dominated sector."
Read the review by category
Running costs for a Alfa Romeo Giulia
Few will likely miss the passing of the Giulia's diesel option, the choice now based around a single petrol engine in two states of tune, while the high-performance Quadrifoglio is pretty much a standalone model in its own right. For the regular Giulia that's all all well and good but in this fleet-focused sector of the market the lack of any sort of hybrid is really going to hurt Alfa Romeo, especially when Benefit In Kind is such a key running cost consideration for company drivers. That's a real shame because the Giulia is a charismatic choice but, faced with a tax bill potentially hundreds per month more than that hybrid 3 Series, C-Class or A4, it's going to be an expensive one. The only relatively good news? Well, the more powerful and exciting Veloce version has pretty much identical CO2 and fuel consumption figures to the standard one so, if you're shouldering those running costs, you may as well enjoy yourself while doing so.
Lease deals
These deals are based on terms of 8,000 miles, for a 36 month lease with a 6 months initial payment.
Standard equipment
Expect the following equipment on your Alfa Romeo Giulia Saloon. This may vary between trim levels.
Related articles and reviews