BMW X1 SUV
New from £34,690 / £605 p/m
Overview
Petrol, diesel or hybrid options
Is the BMW X1 SUV a good car?
Read our expert review

Words by: Erin Baker

Additional words by: Dan Trent
"BMW SUVs seem to have got bigger and bigger and the X1, along with its all-electric iX1 sibling, now feel like all the SUV many households will ever need. If you still crave more the X3, X5 and X7 sit above it, along with their even-numbered SUV/coupe derivatives offering even more chips off the block. This is an impressive first rung on the ladder, though. Smart, plush, smooth and desirable, the X1 in all forms is yet another winner from the German premium marque."
Read the review by category
Running costs for a BMW X1
Very much depends on which version you go for, although thanks to that badge none is the cheapest small SUV on the market. But the X1's residuals are pretty healthy, with the model retaining much of its value over a typical finance term to help keep a lid on monthly costs. With various petrol, diesel and plug-in hybrid versions available, plus that electric iX1, think carefully about your lifestyle and what your average weekly driving distance is before you commit. Setting the electric version on one side for a moment (stay tuned for a full review) the bottom-line price increases as you add more electrification, the so-called mild hybrid petrol and diesel models perhaps more affordable for private buyers while company drivers can offset the extra cost of the plug-in hybrid (PHEV) models through drastically reduced Benefit In Kind tax rates. As a private buyer with a driveway and a home charger you could conceivably make the PHEV version work financially by running it on electric power for your daily mileage, but you'd need to be dedicated about plugging it in and be smart about your domestic energy bills to benefit from cheaper off-peak electricity.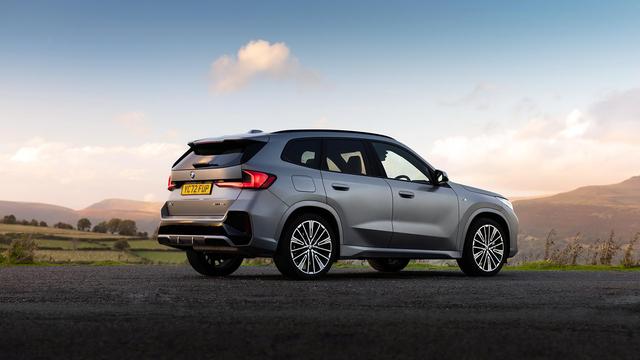 Reliability of a BMW X1
The X1 has a slightly better than average warranty because, although it's capped at three years, it has an unlimited mileage, compared with the 60,000 miles most brands offer. If you do a high annual mileage, it could be a comparatively good choice. And, in good news for BMW, its brand owner satisfaction rating is improving from a woeful ranking of 21st out of 29 in the Driver Power survey, to 16th. Small steps…
Safety for a BMW X1
All X1 models come with parking sensors front and rear, a reversing camera and lane-departure warning system, as well as a forward-collision mitigation system. Options include adaptive cruise control, head-up display and the incredibly annoying lane-keep assist which steers you back into a lane when it thinks you are unintentionally straying outside it. There's a choice of two-wheel drive or four-wheel drive for those who want the reassurance of more traction, or who regularly drive on slippery surfaces such as grass or muddy tracks.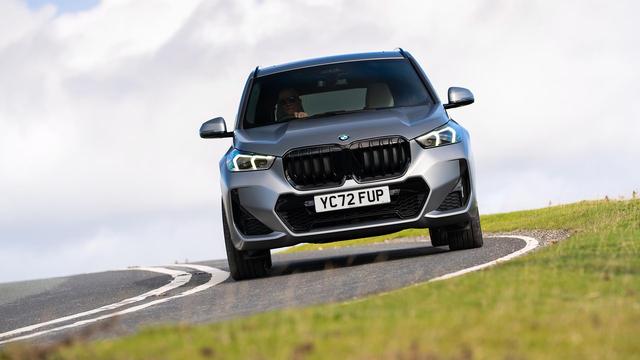 How comfortable is the BMW X1
The X1 is very comfortable, though it can't match the sheer peace and quiet of its all-electric iX1 equivalent. But both have plenty of light, decent rear leg room and boot space for an entry-level SUV; those wanting more will need to pay the premium for the X3, or even X5. Unlike the X2, X4 and X6 coupe-SUV family these are all proper SUVs, though, so rear headroom and all-round practicality is good. BMW's Comfort Pack gives you a heated steering wheel, electric front seats and driver's lumbar support for about £1,000, but all versions feel light and airy, with lots of storage space up front.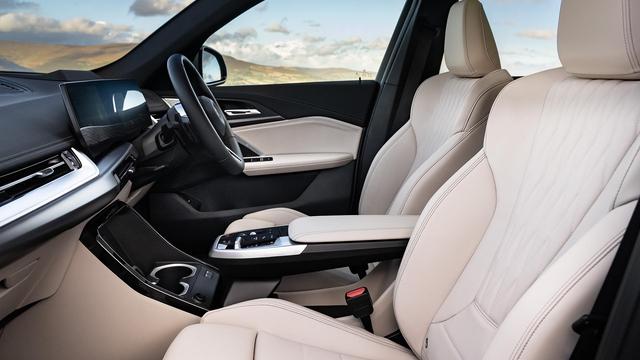 Features of the BMW X1
BMW's own infotainment system and screen have always been among the best, and the built-in navigation system is one of a handful that are a decent alternative to the maps app on Apple CarPlay. Sadly the large rotary knob for controlling the iDrive tech system has gone – more's the pity as we always loved that simple, physical interaction. But you do get BMW's curved glass screen featuring clickable windows for everything from media to weather. Clever touches include a wallet-like clip to hold your smartphone in place. We still can't get to grips with the voice or gesture control, however. Both seem hit and miss and unnecessary. But all versions carry that BMW air of quiet, stylish minimalism with some really nice leather colours stitched and trimmed with the neatness and quality that has made its cars so popular over the years.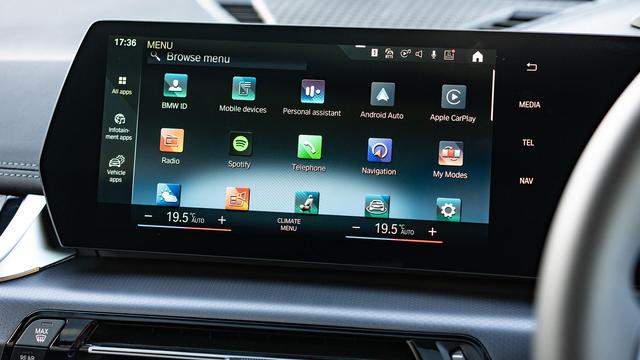 Power for a BMW X1
If BMW's naming strategy has you scratching your head over which X1 is which then … welcome to the club. In (relatively) plain English sDrive means front-wheel drive, while xDrive is all-wheel drive, a bigger number meaning more power while the letter at the end signifies 'd' for diesel, 'i' for petrol and 'e' for plug-in hybrid. So, an X1 sDrive18d is a front-wheel drive diesel, while an xDrive30e is the all-singing, all-dancing all-wheel drive plug-in. We tried the latter and were genuinely impressed with the claimed 50-mile range on battery power alone, which is double what most rivals offer and means you could genuinely do your daily rounds without ever firing up the petrol engine. With the reassurance it's there if you want to travel further afield, without the panic of planning charging stops. All versions give you that quality BMW steering and handling, which create the sense of money well spent sometimes – and sadly - lacking in many of its rivals. All versions give you that quality BMW steering and handling, which create the sense of money well spent sometimes – and sadly - lacking in many of its rivals.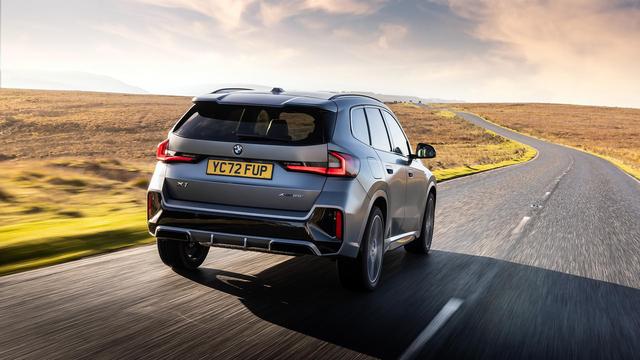 Lease deals
These deals are based on terms of 8,000 miles, for a 36 month lease with a 6 months initial payment.
Standard equipment
Expect the following equipment on your BMW X1 SUV. This may vary between trim levels.
Other vehicles in the X1 family
iX1 SUV
Pleasing to drive

Plenty of space

Low running costs
Related articles and reviews