Guide
GAP Insurance explained: do I need it when buying a car?
Guaranteed Asset Protection (GAP) insurance may sound tempting, but is it worth signing up for?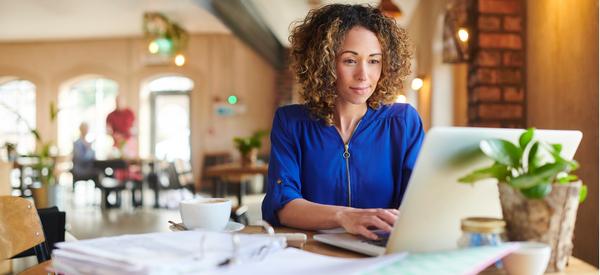 Guaranteed Asset Protection (GAP) insurance is designed to financially protect you in the event of a total loss insurance claim. It's classed as a total loss claim when the cost of repairing the vehicle is higher than the cash value of the vehicle.
Popular with car finance, car lease and car hire contracts, GAP insurance covers the financial liability that you may still owe to the lender.
How does GAP insurance work?
In the event of a 'total loss' claim (in which the car is stolen or written off), insurance providers normally pay against the current market value of your car. As new cars lose anything between 15% and 35% of their value in the first year, and anything up to (and sometimes beyond) 50% of their value in the first three years, drivers could be left with a shortfall, owing more in finance than the car is worth at that point.
When you buy a GAP insurance policy, you'll typically pay a one-time premium that covers the cost of coverage for the duration of your loan or lease.
What are the main types of GAP insurance?
There are three main types of GAP insurance:
• Finance GAP insurance, which will pay the finance company the difference in their early settlement figure and the money received from your comprehensive motor insurance policy to cover your debt. • Return-to-invoice insurance (also known as Back to Invoice insurance), which tops up the insurers' payment to what you paid for the car in the first place. • New Car GAP insurance, which will pay you enough to buy an equivalent car to the one you lost. The specific terms of the policy will vary depending on the provider, but generally include protection against total loss (covering the amount you owe on a loan or lease in the event of a total loss claim). Some policies also cover the cost of your insurance deductible, while others cover the cost of any unpaid balances on your loan or lease, so you won't be responsible for paying the difference. Some contracts also offer extended coverage, which goes beyond the initial term of your loan or lease and can be helpful if you plan to keep your car for an extended period of time.
Is GAP insurance worth it?
It's important to make an informed decision before buying any finance or insurance product. You can consult free, impartial sites like MoneyHelper and Citizen's Advice as part of your research into whether something is right for you.
There are clear benefits to GAP insurance – the financial protection can prevent you from owing money on a car that you no longer have and help reduce your out-of-pocket expenses. There's also the peace of mind that comes from knowing you'll be protected. GAP insurance is most relevant to people buying a new car on finance, but anyone buying a car which is under ten-years-old from a VAT-registered dealer can buy it. If you opt for GAP insurance, it may be possible to add the cost to your loan. If you don't have GAP insurance, you might end up owning more than the car is worth in a few cases, for instance if: • you only paid a small deposit on a finance deal • your car loses value quickly • you're paying a high rate of interest • you have a long finance deal, or • you have a big lump sum to pay off at the end. These scenarios aren't limited to loans and could also happen if you're on a contract hire deal. There are, however, drawbacks and risks associated with GAP insurance.
Drawbacks and risks of GAP insurance
GAP insurance isn't right for everyone.
GAP insurance usually only pays out in the event of an accepted total loss motor claim with your motor insurer. This is a relatively rare event, but can leave you facing a significant financial shortfall to self-fund if it does happen. So it comes down to whether the cost of the cover for the peace of mind is right for you. It may be the case that your finance deal already offers you the same cover GAP insurance would, or that your insurance provider will offer you a 'new car replacement' for the first year of owning the car. However, if you're looking to buy a pre-registered or used car, note this new car replacement cover won't apply with most insurers. GAP insurance can be expensive, particularly if you buy it directly through a dealership, so it's worth shopping around and comparing policies from different providers to get the best value for money. You may also find that you can afford to make up the difference yourself in the event of a total loss claim. Policies only tend to cover the amount you owe on your lease or loan and are not a replacement for comprehensive motor insurance, nor will they meet service costs. If you opt to go for it, GAP insurance usually has to be bought before or shortly after you take delivery of the car, some companies may let you delay the start date of your GAP insurance but you won't be covered in this time. Another thing to note is that GAP insurance won't usually cover you for any extra bits added to your car after you bought it, like an upgraded sound-system or sat-nav. It also won't cover you for anything deducted by your insurance company like unpaid premiums. While most GAP policies will require your motor insurer to accept your total loss claim, and if this is declined by your motor insurer (for example, due to an accident occurring while you're under the influence of drugs or alcohol), then the GAP policy wouldn't normally pay out either. You will also need to check that offer you receive from your comprehensive motor insurance policy is acceptable to your GAP insurer, as if you agree a below-market value for your car with your insurer this may affect the benefit that is payable under GAP.
Choosing the right GAP insurance
If you want to explore GAP insurance, then there are protections in place to help you shop smartly.
Since September 2015, the Financial Conduct Authority (FCA) put some rules in place to control the sale of GAP insurance, to help consumers make better decisions, and possibly save money. Car dealers have to give customers clear information explaining the total cost of GAP insurance, benefits, limitations and features of the policy, let customers know they could look elsewhere, explain the duration of the policy, whether it is optional or compulsory, and how the GAP insurance contract can be finished. If dealers are selling GAP insurance alongside the sale of a car, they should give customers enough info to shop around and make a more informed decision, and give a two-day deferral period, so people can't first learn about GAP insurance, and feel forced to buy it on the same day. There will also be a 14-day "cooling off" period in which you can cancel without any issue. If you do decide you want GAP insurance, remember you don't have to buy it as part of your car finance package, and it's absolutely fine to buy it separately.