Guide
What is GAP Insurance and do I need it when buying a car?
Guaranteed Asset Protection (GAP) insurance may sound tempting, but is it worth signing up for?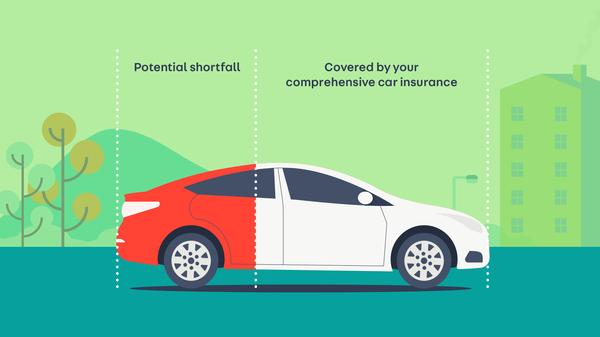 When you buy a car, you may be offered GAP insurance. The name stands for 'Guaranteed Asset Protection'. There are three main types.
All three types work on the principle that cars lose value as they age. If your car is stolen or written off, you could be left with a shortfall, owing more in finance than the car is worth at that point. GAP insurance is most relevant to people buying a new car on finance, but anyone buying a car which is under ten-years-old from a VAT-registered dealer can buy it.
The three main types are:
Finance GAP insurance, which will pay the finance company enough to cover your debt.
Return-to-invoice insurance (also known as Back to Invoice insurance), which tops up the insurers' payment to what you paid for the car in the first place.
New Car GAP insurance, which will pay you enough to buy an equivalent car to the one you lost.
If you don't have GAP insurance, you might end up owning more than the car is worth in a few cases, such as, if you only paid a small deposit on a finance deal, if your car loses value quickly, if you're paying a high rate of interest, if you have a long finance deal, or if you have a big lump sum to pay off at the end. This could also happen if you're on a contract hire deal.
Risks of GAP insurance
GAP insurance might not be suitable for you. Your finance deal may already cover you; you might be able to afford to make up the difference; or your car insurance may offer 'new car replacement' for the first year of owning the car.
If you do want to buy GAP insurance, it usually has to be bought within 180 of buying a car, which can mean you have double cover for a while. Some companies might let you delay the start date of your GAP insurance, but you won't be covered in this time if your insurance doesn't give you new-for-old, and might still have to make up a difference. And if you're looking to buy GAP insurance for a pre-registered or used car, 'new-for-old' won't apply with most insurers.
There are more things to be wary of. GAP insurance also won't usually cover you for any extra bits added to your car after you bought it, like an upgraded sound-system or sat-nav. It also won't cover you for anything deducted by your insurance company like unpaid premiums. And some policies won't cover you for the balance if you agree a below-market value for your car.
Since September 2015, the Financial Conduct Authority (FCA) put some rules in place to control the sale of GAP insurance, to help consumers make better decisions, and possibly save money. Car dealers have to give customers clear information explaining the total cost of GAP insurance, benefits, limitations and features of the policy, let customers know they could look elsewhere, explain the duration of the policy, whether it is optional or compulsory, and when the GAP insurance contract can be finished. If dealers are selling GAP insurance alongside the sale of a car, they should give customers enough info to shop around and make a more informed decision, and give a four-day deferral period, so people can't first learn about GAP insurance, and buy it on the same day. There will also be a "cooling off" period in which you can cancel without any issue. If you do decide you want GAP insurance, remember you don't have to buy it as part of your car finance package, and it's absolutely fine to buy it separately.