Advice
How to create an advert on Auto Trader
Creating a new advert on Auto Trader? Check out these top tips on how to create an effective and eye-catching advert in minutes.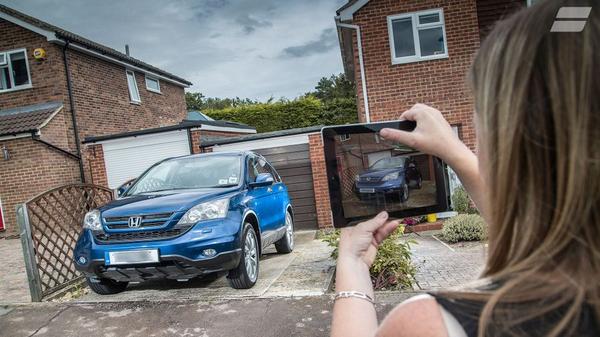 Once you've decided you want to sell your car and you've
prepared your car for sale
, it's time to put an advert up.
On Auto Trader you can create an ad and reach millions of potential buyers in just three simple steps:
1. Enter your reg and mileage
Your car's registration number (or 'reg' for short) refers to your car's seven-digit number plate. By providing us with this information, we can automatically find your car and key details, which will help us in recommending you a guide price for your car.
We'll also need your car's mileage, which you can find on your car's last MOT test on
Gov.uk
.
2. Add your vehicle description and images
This is your chance to tell everyone about your car. The more details you provide, the better your chances of getting responses and selling your car quickly.
You can spotlight your car's features by simply selecting them from the menu. Include anything that'll help the right buyer find your car, including what your car has, like a sat nav, mp3 players, electric windows, folding rear seats, child seat points, cruise control and central locking to name just a few. You can also add information about your car's history and maintenance, including the number of previous owners and service history. Being transparent with this kind of information can help increase the buyer's confidence in your car. In addition to these two sections, there's space for you to add any additional information you think a buyer might be interested in or would help your car stand out. If there's anything special or unique about your car, here's your chance to call it out - For this, you can also add any additional information that you can think of. For example, any modifications done or any other services for your car that you want to mention. You can add up to 100 photos to your advert. Keep reading for our tips on how to take and choose photos that'll help your car sell. Want to add a video too? With an
Ultimate or Premium ad package
, you can add your own YouTube video to your advert.
3. Add your contact details
Finally, you need to add your contact details so that interested buyers can get in touch with you.
To keep your private number safe and secure, Auto Trader provides a free
'protect your number' service that masks your mobile number
. This helps in protecting you from scammers and nuisance callers.
That's it! Once you've completed these three steps, all you need to do is select the
advertising package
you're interested in and wait for potential buyers to contact you.
If you've got any questions about selling your car, check out
our FAQs page
. We also have a dedicated
customer service and security team
to answer your questions or to help you through the process of advertising your car.
Four tips for writing a car advert:
1. Cover all the basic information
When writing an advert, aim to provide as many details as possible. If the buyer knows what they're looking at, they'll feel more confident about getting in touch and you'll stand out in the crowd.
And if the buyer is well informed about the car on offer, you should have an easier job of closing the deal when they get in touch. Make sure you include all the basic technical details about your car, along with details about you – your location and contact details.
Essential information car buyers look for includes:
• Car's basic details such as the make, model, mileage, engine size and trim level • Transmission type • Fuel type • Number plate year identifier • MOT status • Service history • Colour and type of paint finish • Where your car can be viewed • Contact details • Asking price • Method of delivery/ pick-up Including these should help your ad stand out.
2. Include high-quality photos
Seeing is believing – when buyers can see photos of the actual car, it helps car buyers visualise the details you mentioned in the advert.
So, when you're advertising your car, make sure that you don't just copy pre-existing photos from the internet. Take time to capture and upload good quality photos of your car – this makes your advert more authentic, and sets it apart from the other adverts on Auto Trader.
Our tips for taking eye-catching photos for your car advert are:
• Make sure your car is clean in the photos • Make sure the background is clear and distraction-free, and the focus is on the car • Choose a well-lit area, and preferably a bright and sunny day for your photoshoot • Include photos of damage inside or on the car to stay honest with the buyers • Include close-ups of wheels, accessories and boot • Make sure the photos are high quality
Which pictures should you include?
We recommend taking a good selection of photos so any prospective buyer can get a good look inside and out. Try including high-quality photos of the following: • Front corner • Rear corner • Front straight-on • Back straight-on • Side profile • Close-up of a wheel – especially if they are alloys • The dashboard • Front and rear seats • Inside the boot • The engine bay • Any damage to your car • With a convertible, take a picture with the roof down and one with the roof up
3. Mention details that set your car apart from the rest
Besides general details about your car's specs, you should highlight any other information that can help your car stand out.
This additional information could be anything, but some things to call out are: • Only one-owner • Never been in an accident • Special services or maintenance • Extra accessories
4. Be candid
It's best to stay honest from the beginning of your car selling journey. If your car's been in an accident or has damage, it's best to mention it yourself rather than hiding it.
The buyer will expect a used car to have some scratches or issues since it's second-hand. However, if the buyer finds out about any hidden crucial information about the car, this can jeopardize your opportunity to sell your car.
How to attract more interest for your advert
Are you thinking of selling your car? There are a few simple hints and tips to help you sell your car as quickly and easily as possible. Watch our video to find out more.

What can you do if your car is not selling?
If your car isn't generating as much interest as you would like, we recommend the following simple changes.
Change the price
First of all, you can adjust the price. But, before you do that, use our free valuations service to check how much your car should be advertised for. Prices do fluctuate, and our valuations are updated daily, so there's no better guide to a car's real value at any given moment. More than likely, you'll want to drop the price, but don't go too far. Also, think about where your new price will sit within Auto Trader's search categories. You may be tempted to price a car just below a round number at, say, £5,995, but pitching it at £6,000 will mean it appears in more search results, as well as coming nearer the top of the list when someone searches for cars priced at £6,000 and under. You could also consider pricing the car higher, because it can still sell if the buyer believes they're getting real value for money, and especially if the advert is brilliant and catches their eye. Being priced higher than competing adverts isn't always a bad thing if you can prove your vehicle is worth that amount. Or, look at it the other way: if you drop the price of your car and a buyer haggles it down further still, this will bring the amount you receive down even lower.
Change the photographs
The key is to make sure your photographs stand out from all the others. Remember, there will almost certainly be several cars on sale that are very similar to yours. When buyers are searching, they tend to remember pictures they've seen, so as a first option you can try switching the order of your existing photos to get a second look. A better option is to get a new set of photos (and follow our golden rules above). Remember it's best to shoot the photographs from the same height as someone would normally look at it. So, avoid taking any photographs from too high or too low. Always try to choose a strong main image. We reckon a photo of the whole car, taken from the front corner is best. Related:
Sell your car with Auto Trader.