The latest Tesla car reviews, news and advice from our team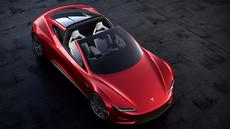 News
1 year ago
Chief executive Elon Musk reveals 'the fastest production car ever', and a new electric truck.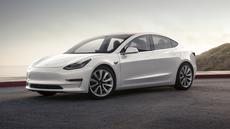 News
1 year ago
Tesla's smallest and most affordable new car has been unveiled, but it looks as if we'll have to wait until 2019 to see right-hand drive versions of the zero-emission car here in the UK.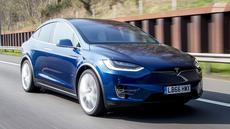 Review
2 years ago
The Model X is an all-electric MPV-like SUV with up to seven seats and a claimed 300-mile range. It promises rocket ship performance with zero emissions and some eye-catching features.
Review
2 years ago
On the one hand, the Tesla is a very capable family car that can also provide plenty of thrills. On the other hand, it's a ground-breaking electric car that's kind to the environment. On both counts, though, it's absolutely brilliant.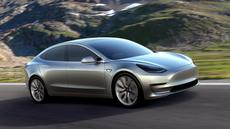 News
3 years ago
Tesla's previous models have been relatively expensive, but the new Model 3 should cost less than £30,000, opening up the prospect of Tesla ownership to a wider audience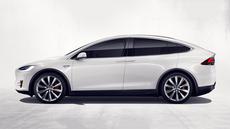 News
3 years ago
Tesla continues its electric revolution with the Model X, an all-electric SUV with seven seats, four-wheel drive and the equivalent of 762bhp
Meet the Auto Trader team
Erin Baker
Editorial director
Erin spent most of her career as a motoring journalist on The Daily Telegraph. Still enjoys fast cars, but spends most of her free time driving round four kids in a SUV.
Ivan Aistrop
Road test editor
Ivan has been testing cars and writing reviews since 2000. There aren't many motors out there that he hasn't driven.
Phill Tromans
Senior road tester
A journalist since 2001, Phill spent more than a decade testing cars in the UK and abroad, working for Autocar, Fleet News and Evo Middle East.
May Starey
Video & image editor
May manages all of Auto Trader's editorial photo and video activity, along with our YouTube channel.
Rachael Hogg
Digital editor
Rachael has been a journalist since 2012, covering all aspects of the motor industry. She manages and writes Auto Trader's content.