News
New Lotus Emeya Coming Soon: Specs, price and release info
A new 'electric grand tourer', the Lotus Emeya is a luxurious low-slung twist on the recently launched Eletre SUV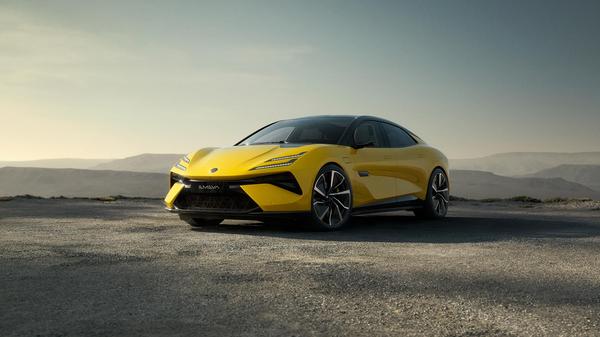 Words by: Dan Trent
Published on 8 September 2023 | 0 min read
Is the pendulum swinging back from electric SUVs and to a new generation of low-slung four- and five-seat GTs? Already this week we've tested the
BYD Seal
, seen our first glimpse of the
BMW Neue Klasse
and, out on the road, the likes of the
Porsche Taycan
,
Audi E-Tron GT
and
Hyundai Ioniq 6
all seem out to prove there is life beyond crossovers. If that is the case Lotus is quickly getting in on the act with the new Emeya, a new electric grand tourer sharing much in spirit and technology with the existing
Eletre SUV
. But with a much sportier stance. It's still a long way from the lightweight, minimalist sports cars Lotus is better known for. But if that's your thing there's still the
Emira
.
• Reading between the lines expect the Emeya to be pitched at a similar level to the Eletre, which is to say Porsche Taycan money… • Stats are still officially 'target data' but claim over 900 horsepower, 0-62mph in less than 2.8 seconds and a top speed of 155mph for the top model • No firm figures on range yet, but Lotus says it'll be similar to the Eletre – given the big 102kWh battery we'd expect 350 miles at least • Due on sale in 2024 • No pricing as yet, but the Eletre starts at £90,000 so you can pitch your expectations accordingly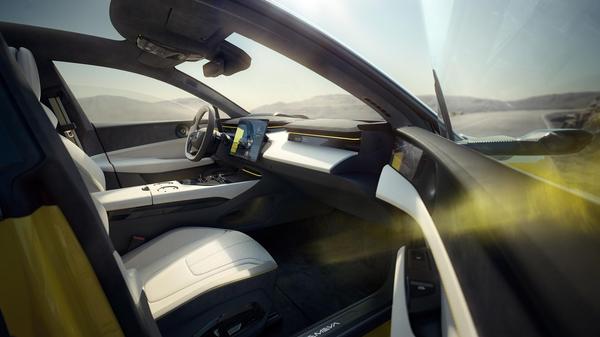 Design and models available
The Emeya very much follows Lotus's new design language, inspired by the Evija electric hypercar and using 'porous' bodywork the air moves over and through to help cooling, downforce and, of course, looks. Lotus hasn't confirmed as much but, reading between the lines, we're guessing the Emeya shares technical foundations with the Eletre, albeit slammed to the deck for a sportier look. Features include active aerodynamics, the grille, rear diffuser and wing all adapting to whether you need downforce for the corners or less drag for straight line speed. Very motorsport, and very Lotus. There's no word yet on the model line-up but Lotus has said the top model will have dual-motor all-wheel drive, a two-speed rear axle (like the Eletre R and Porsche Taycan) and hit 155mph.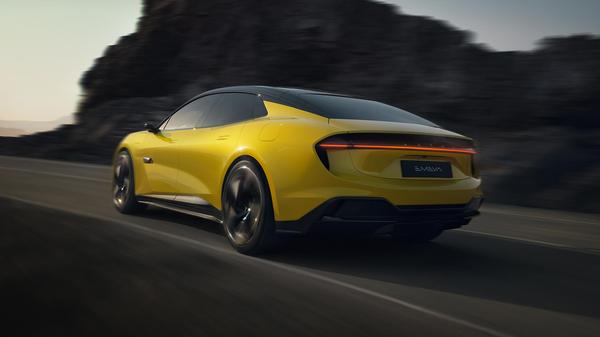 Interior and tech
From the looks of it the Emeya has gone for super luxurious accommodation for four, rather than a compromised attempt to squeeze another passenger in the middle of the back seat. Seemingly all aboard get a separate and sporty looking seat, while up front there's a minimalist dash with a big central screen. Lotus is also promising a huge 'augmented reality' head up display projecting nav and other information onto the windscreen, a top quality KEF stereo and integrated noise-cancelling technology. So, the Emeya should be as serene as it is fast.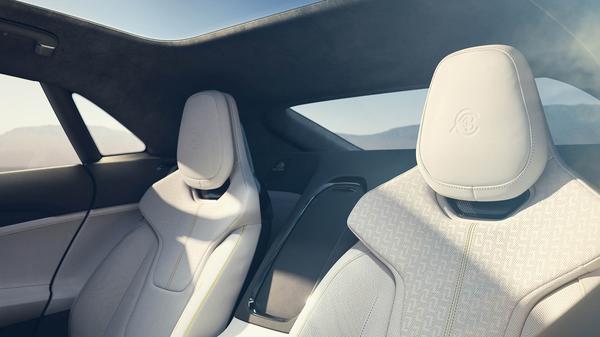 Batteries/range
There are no confirmed details here as yet, but going by the size of the battery and comparisons with the Eletre it should at least equal the claimed 370-plus mile range of regular versions of the SUV. With its more aerodynamic stance maybe it could even beat 400 miles, but we'll have to wait and see. Suffice to say, it'll be enough to give a
Tesla Model S Plaid
a run for its money, go further than a Porsche Taycan or Audi E-Tron GT and more than plenty to live out those 'electric grand tourer' dreams. And when you do stop for a comfort and/or coffee break you'll be able to add another 93 miles in just five minutes if you can find a fast enough charger. Good luck with that on the
UK public charging network
, though we can of course hope that situation improves in the future.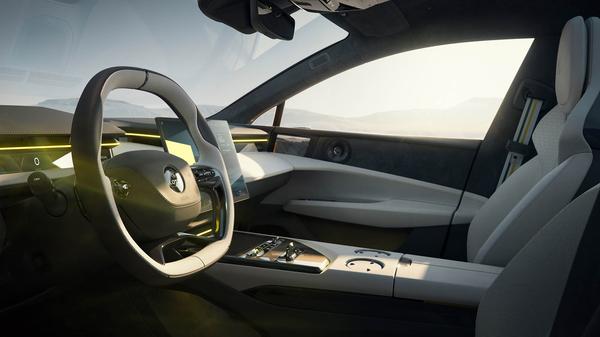 Price and release
Lotus is promising more information on the Emeya later this year, and says production will start in 2024. Whether you can hope to have one on your driveway before 2025 remains to be seen.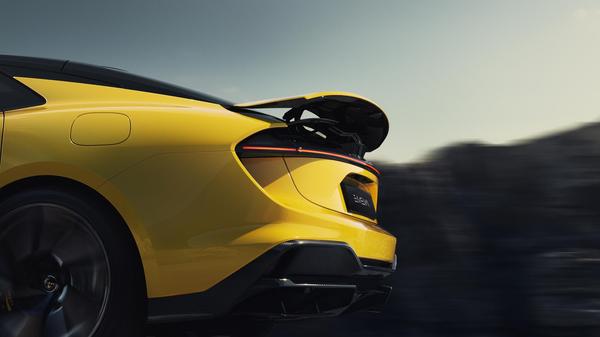 What other cars from Lotus are due this year?
Back on more traditional ground Lotus has confirmed a new four-cylinder petrol version of the Emira sports car, this downsized unit hopefully a bit more efficient than the big V6 motor the car launched with. It's an automatic only, though.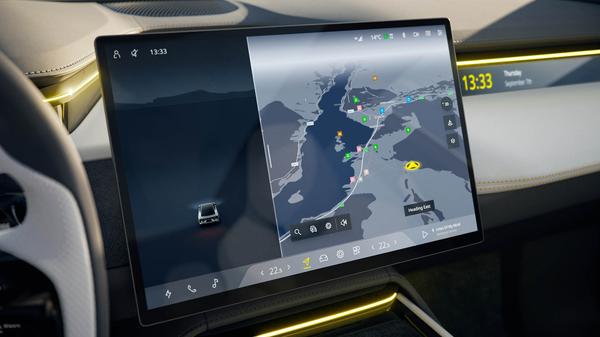 What other cars that are upcoming will this compete with?
The upcoming Chinese brands seem to have a variety of four- and five-door electric GTs on the way, these and the Emeya taking on existing players like the Hyundai Ioniq 6, Porsche Taycan and Audi E-Tron GT.