News
New Maserati Levante SUV revealed
For the first time, Maserati has developed an SUV, and after its official unveiling at the Geneva Show next week, it will compete with the likes of the Porsche Cayenne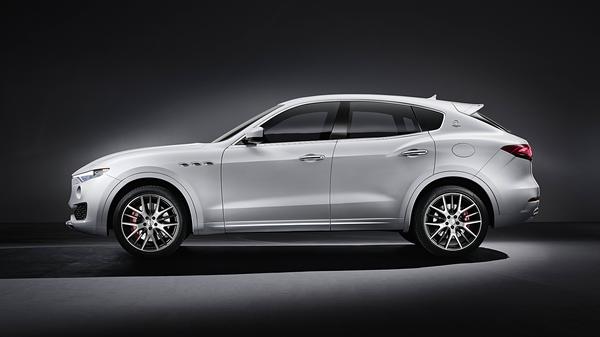 Maserati's new Porsche Cayenne-rivalling SUV unveiled
All versions will have four-wheel drive and electronic suspension
Will go on sale in the spring
These are the first images of the new Maserati Levante. Due to go on sale this spring, it's the first SUV that the company has ever developed.
The Levante will be pitched as a rival for cars such as the
Porsche Cayenne
,
BMW X5
and forthcoming
Jaguar F-Pace
. And, although Maserati has only revealed the exterior styling of the car so far, it's clear that it will have a suitably sporty look that reflects the company's other models. The nose is dominated by the large grille and the tapered headlights that are connected to it; and, along the sides, the company's trademark air vents are clearly visible. Further back, the company's logo sits on the C-pillar, while all the door windows are frameless, and the coupe-like rear end is dominated by the tapered back window. Technical details are still pretty thin on the ground, but Maserati has confirmed that the Levante will come with a choice of petrol and diesel engines, all of which will be mated to an eight-speed automatic transmission; and, every version will come with four-wheel drive and an electronic suspension system that can be set at several different heights. The first cars are already rolling off the production line, and the Levante will officially go on sale in the spring. Further details will be announced at the Geneva Show next week, and we'll publish them just as soon as we have them.