News
Jaguar updates 2018 F-Pace, XE and XF models
Three new engines, new safety systems, and new tech for model year 2018 cars.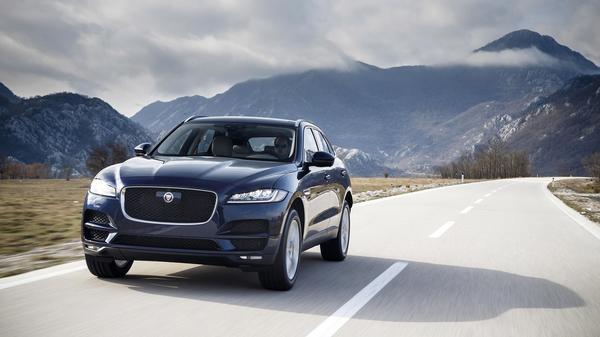 Jaguar adds three new 'Ingenium' engines
Drivers can pay for fuel via Shell app
Orders for the updated models are open now
Jaguar has announced a series of updates for the 2018 model year F-Pace SUV, XF and XE saloons. The changes include new technology, equipment, and new engines.
Three new 'Ingenium' engines have been added to the range: a 2.0-litre twin-turbo petrol engine with 197- or 247bhp, and a twin-turbo 2.0-litre diesel with 237bhp. F-Pace, XE or XF drivers will now also be able to pay for their fuel via an app in the infotainment system. At Shell service stations, drivers can use the vehicle's touch-screen to select how much fuel they require, and pay via PayPal or Apple Pay (with Android Pay coming later in 2017). A receipt will appear on screen, and be sent via email.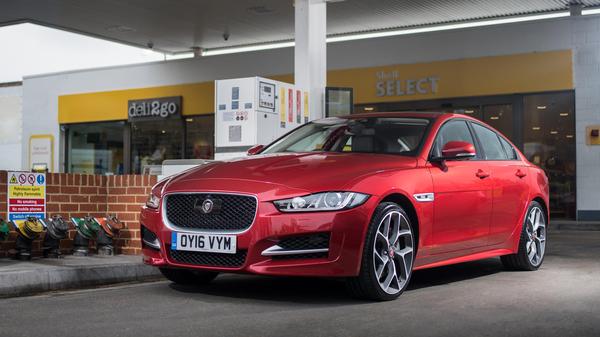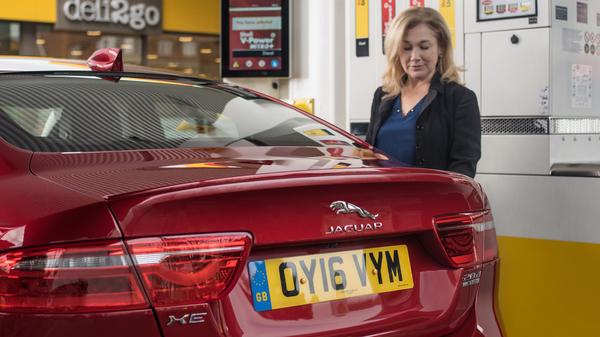 Jaguar XE updates
The 2018 model year updates to the XE include three new engine options, and a boost in power for the performance XE S model.
The 197bhp 2.0-litre petrol will achieve an official figure of 45.1mpg and 114g/km CO2, with 0-62mph taking 7.1 seconds, while the 247bhp version takes 6.3 seconds to do the 0-62mph sprint. Topping the range, the XE S now delivers 375bhp and is available for the first time with an optional all-wheel drive system. While this knocks the 0-62mph time to 6.2 seconds, it also increases the exhaust emissions up to 154g/km. Diesel drivers can opt for the 237bhp 2.0-litre four-cylinder all-wheel drive unit, which delivers 54.4mpg, 137g/km CO2, and does 0-62mph in 6.1 seconds. Configurable Dynamics – which allow drivers to choose 'normal' or 'dynamic' settings for the engine, gearbox, and steering – will be available as a standalone option on certain models, along with a gesture-controlled boot lid (wave your foot under the rear bumper to open and close the boot), and a 12.3-inch virtual instrument cluster. . There are also some new safety assist features. Forward Traffic Detection uses a forward-facing camera in the grille to detect items crossing the path of the vehicle when visibility is restricted, and Forward Vehicle Guidance helps drivers to place the vehicle accurately when doing low-speed manoeuvres. Blind Spot Assist improves on Jaguar's current Blind Spot Monitor by using the collision warning system in conjunction with the electric power steering system: if a vehicle is approaching or in a blind spot when changing lanes, the system will apply gentle steering force to keep the vehicle in its lane.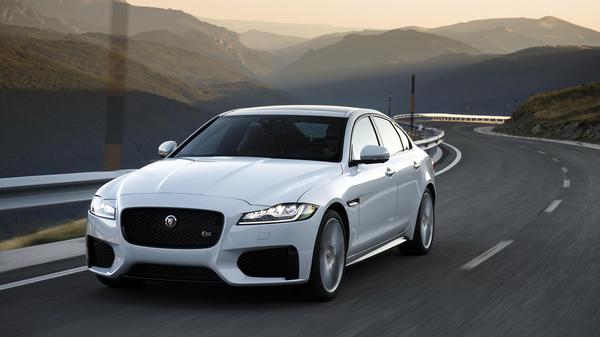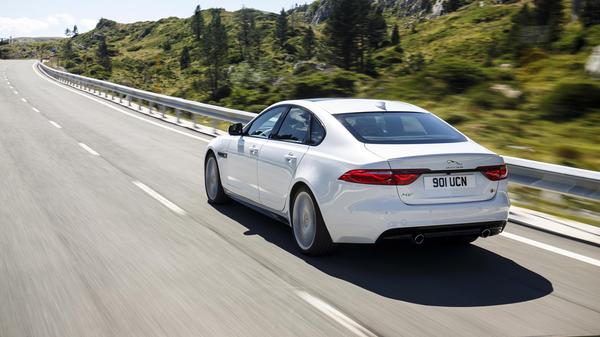 Jaguar XF updates
Like the XE, the XF gets three fresh engines, too. In this model, the 2.0-litre 197bhp petrol comes with an automatic gearbox and rear-wheel drive, doing 0-62mph in 7.5seconds, with 41.5mpg and 154g/km CO2. The 247bhp version does 0-62mph in 6.6 seconds, with all-wheel-drive available as an option.
The 2.0-litre 237bhp diesel is available as a rear-wheel- or all-wheel-drive car, doing 0-62mpg in 6.5 seconds and achieving 53.3mpg (rear) or 51.4mpg (all), with corresponding CO2 emissions of 139g/km and 144g/km. The XF comes with the same updates to tech and driving that the XE model does.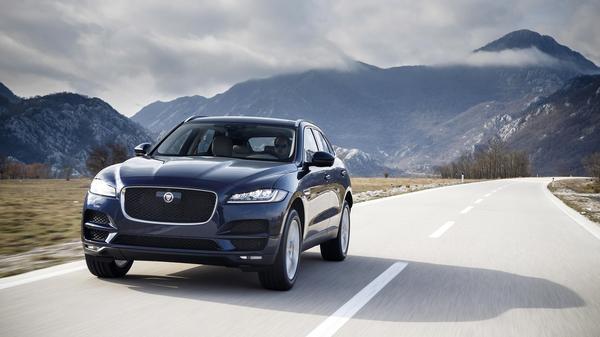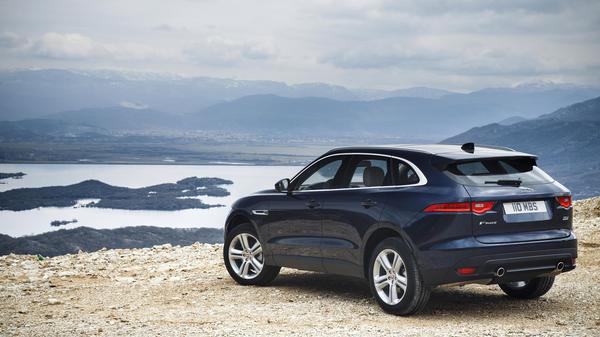 Jaguar F-Pace updates
The F-Pace now comes with an entry-level diesel version: the 2.0-litre 161bhp diesel engine previously kept for the XE. It does 59.2mpg, with 126g/km CO2 emissions, and will be known as the F-Pace E-Performance.
Jaguar will also be offering the new 237bhp 2.0-litre diesel, with an all-wheel-drive system and eight-speed automatic gearbox. Official figures say it will return 48.7mpg, with 153g/km of CO2 emissions, and do 0-62mph in 7.2 seconds. The 178bhp diesel, which is currently available, can now be ordered with an automatic transmission and rear-wheel-drive for the first time. A new 245bhp 2.0-litre four-cylinder petrol engine will be available, too, with 38.2mpg, 170g/km of CO2 emissions, and a 0-62mph time of 6.8 seconds. Additional tweaks to the car include new interior trim options, enhanced front seats, Jaguar's Dual View screen – which allows both the driver and front passenger to view different infotainment displays – and revised paint options. Orders for the updated Jaguars are open now.