News Ferrari's 70th anniversary exhibition opens in London
London's Design Museum hosts Ferrari: Under the Skin, a look back at 70 years of one of the world's most famous carmakers.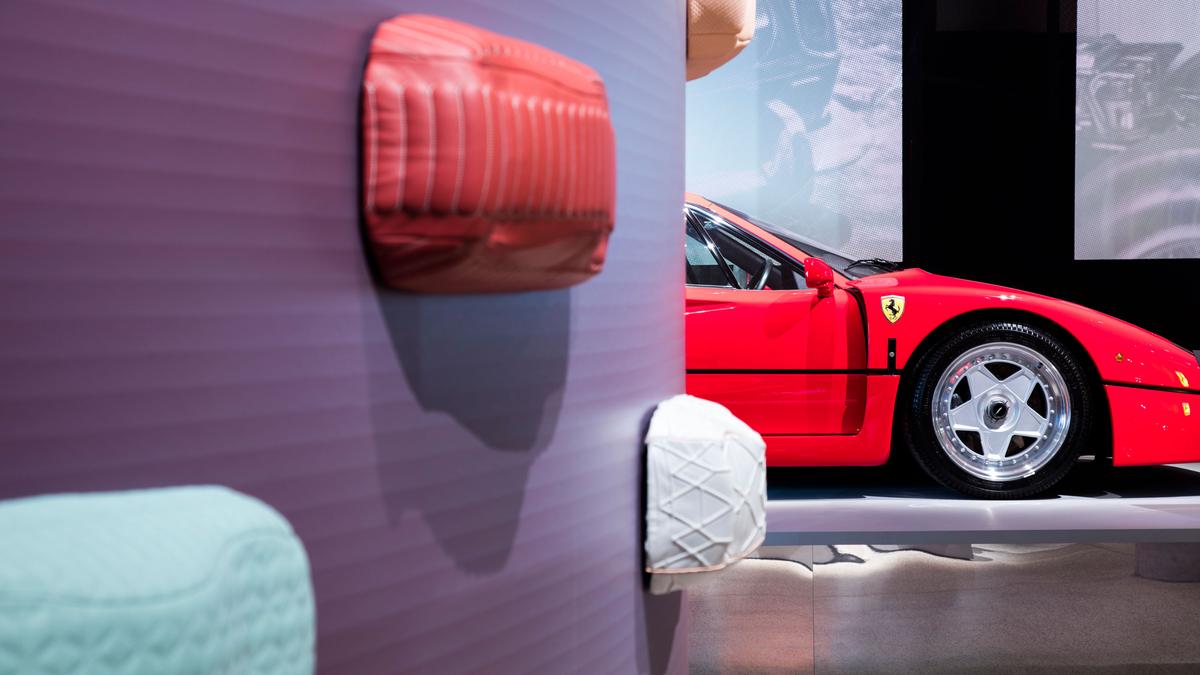 View gallery
£140 million worth of Ferrari cars on show

Exhibits include F1 cars and celebrity Ferraris

Open now at London's Design Museum
If you're a fan of Ferrari, book a trip to London for a new exhibition marking the famous brand's 70th anniversary.

Ferrari's tale is a fascinating one, with an enigmatic and controversial patriarch, some of the most beautiful sports cars ever created, and an unrivalled history in motorsport. Hosted at the Design Museum in London's Kensington area, Ferrari: Under the Skin has a collection of cars worth £140 million, as well as memorabilia, design models and original documents from the company's history. It also looks at the life of its founder, Enzo Ferrari, and some of the firm's celebrity clientele.

Cars on display include an exact replica of the 125 S – the first Ferrari ever made – and an F40 belonging to Pink Floyd's Nick Mason, as well as Gordon Ramsay's LaFerrari Aperta. Racing cars include Michael Schumacher's 2000 F1 championship-winning car, and the Ferrari 500 F1 that Alberto Ascari drove to the F1 title in 1952 and 1953.
Sir Terence Conran, the Design Museum's founder, said, "I think I speak on behalf of millions of ambitious people of all ages that we have all at some point had delicious dreams of owning a Ferrari. The brand itself has become a worldwide symbol of design success, whether it is their road models or Grand Prix cars. The Ferrari story is truly one of the great adventure stories of the industrial age and I am very proud we are able to tell it at the Design Museum.

"The depth of emotion goes far beyond the external beauty of their cars: what excites me so much about this exhibition is the rare opportunity to glimpse behind the scenes and experience the dynamic between engineering, manufacturing and design, which produces Ferrari's magic ingredient."
Interested in buying a Ferrari ?