News
Ferrari Museum in Modena celebrates women with new exhibition
If you're going on holiday to Italy over the next year, make sure you get yourself to the Enzo Ferrari museum in Modena for the new exhibition: 'Il Rosso & Il Rosa – Women and Ferrari, the untold story'.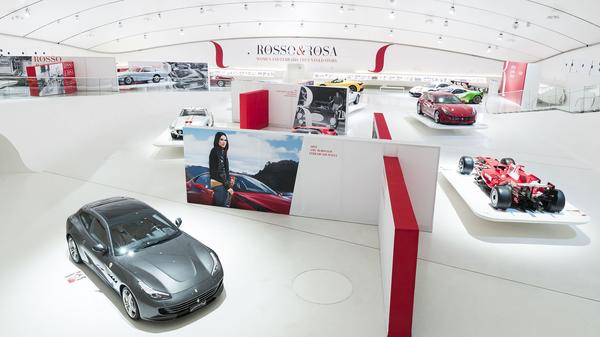 New exhibition featuring iconic Ferrari models from the 50s to today
The cars are owned or loved by famous women from the past few decades
Women and Ferrari, the untold story will run for the rest of 2018
The Enzo Ferrari Museum in Modena has launched its new exhibition, 'Il Rosso & il Rosa – Women and Ferrari, the untold story'.
The exhibition features iconic Ferrari models from the company's past and present, owned by women from the worlds of entertainment, entrepreneurship and sport. Ferrari says the exhibition is a tribute to all women who have carved out a growing role in the car industry as customers, professionals and drivers.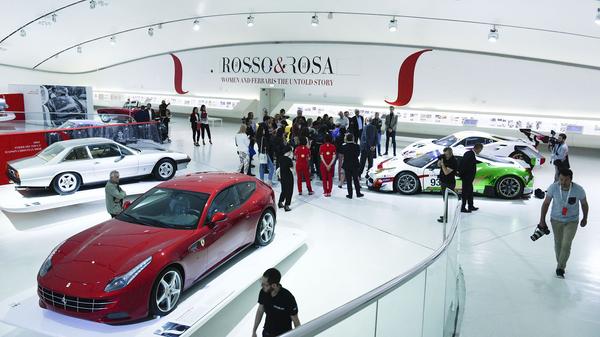 At the launch of the exhibition, Deborah Mayer, entrepreneur and Ferrari GT driver, who competes in the Ferrari Challenge racing series, and Amy Macdonald, Scottish singer-songwriter who has sold more than 12m records, came to talk about their history with the brand.
Macdonald's love of cars has been well documented. She's appeared on Top Gear, and has a seriously enviable garage. She's also owned two Ferraris: her 458 Italia which is displayed at the exhibition, and a 488 GTB. Deborah Mayer's Ferrari 458 Italia GT3 and 488 Challenge track models are also on display.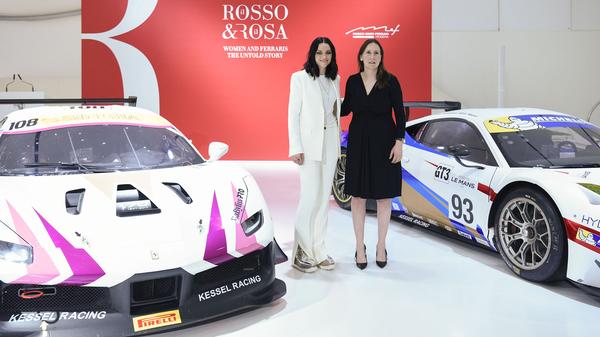 The earliest models at the exhibition are a 1951 Ferrari 212 Inter, which was favoured by Italian actress Anna Magnani – who bought hers during the filming of 'The Golden Coach' – and Swedish actress Ingrid Bergman. There's also a 1956 250 GT Berlinetta TdF owned by Hollywood actress Norma Shearer.
French rally driver Annie de Montaigu owned a 1962 250 GTO, which she raced often with her husband, Marquis de Montaigu, until a patch of oil sent the car off the road during a hillclimb in 1965 and damaged the front end. And sticking with the 60s, American actress and Playboy bunny, Jayne Mansfield's 1963 250 LM is also in the exhibition, along with Princess Liliane de Rethy's 1966 330 GTC.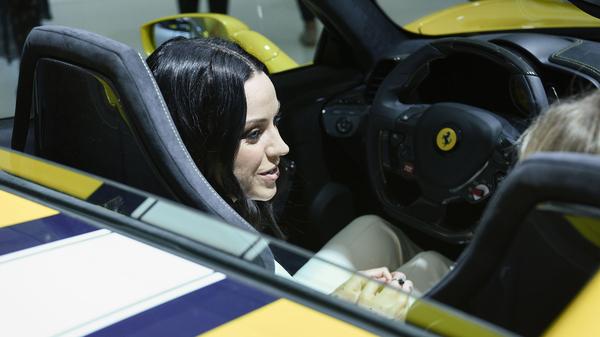 There's a 1979 Ferrari 400 Automatic i, which was a favourite of Princess Juliana, wife of Prince Bernard of the Netherlands.
For more recent times, fashion designer Donna Karan loves her 2014 Ferrari 458 Speciale A, saying, "There is a classicism in this car. It's a body in motion, powerful and elegant at the same time". There's also artist and collector Cornelia Hagmann's 2013 LaFerrari, and a 2011 Ferrari FF. Slightly tenuously, Jay-Z owns an FF, but Beyonce is often seen at the wheel. 'Il Rosso & Il Rosa: Women and Ferrari – the untold story' exhibition will run for the rest of 2018 at the Enzo Ferrari Museum in Modena. And it won't matter what day you can make it if you're on holiday, as it's open seven days a week.