News
Coming soon: Vauxhall Astra GSe
Plug-in hybrids with a performance twist, the new GSe versions of the Astra aim to make electrification electrifying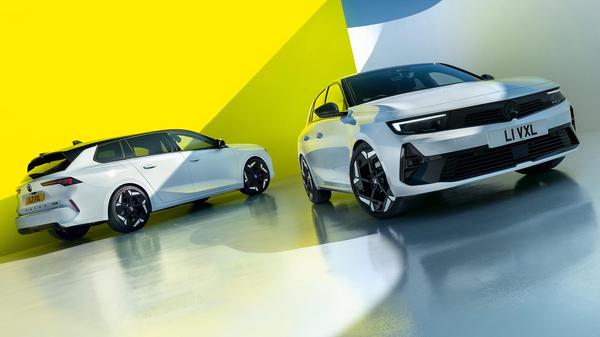 Words by: Hannah Hill
Published on 29 September 2022 | 0 min read
Vauxhall's commitment to becoming an all-electric brand from 2028 is gathering pace with the launch of the first models from its electrified performance sub-brand – GSe or Grand Sport electric, which denotes its plug-in hybrid range. The first two models to wear the GSe badge are the Astra GSe and the Astra Sports Tourer GSe, which promise all the usual benefits of lower emissions but no compromise on fun at the wheel.
The Astra GSe hatchback and tourer are expected to go on sale towards the end of the year, with customer deliveries commencing early 2023, showcasing a more dynamic and sportier edge over the standard Astra. Additional design features include lower ride height, unique suspension set-up, revised steering, and specific stability control settings to make it more fun for keen drivers.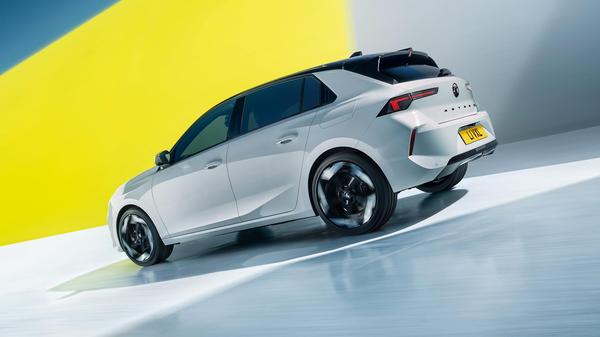 These changes are signified by a range of visual upgrades, including 18-inch alloy wheels inspired by the acclaimed all-electric Opel Manta GSe concept. Restyled bumpers and GSe branding on the badges will also make the new model stand out from regular Astras while the suspension has been lowered a fraction to improve stability in acceleration, braking and cornering.
The GSe-specific interior styling is also reflective of this sportier feel, trimmed with Alcantara front sports seats for comfort and support to optimise driver performance. These are not the first performance hybrids, given GTE versions of the Volkswagen Golf and Passat already offer something similar and the Peugeot Sport Engineered version of the regular 508 has proven the concept in some style. But for fans of GTE and GSI hot-hatch Astras of previous eras this is exciting news and suggests newly elecrtrified Vauxhall has something of a spring in its step.