News
Coming Soon: Porsche 911 Targa
Porsche has unveiled details of the new 911 Targa 4 and Targa 4S, but which is right for you?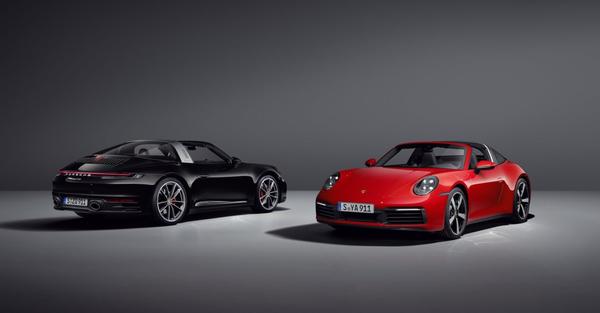 Porsche has unveiled details of the new 911 Targa 4 and Targa 4S, for those who can't decide between a hardtop and convertible car. The Targa model sits between the 911 Carrera 4 Coupe and Cabriolet models, with an automatically folding roof section over the front seats, which takes 19 seconds to fully operate, big roll bar and a wrap-around glass rear window.
The original Targa appeared in 1965 and it's remained a stylish variant in the popular 911 sports car range; the new version is the eighth generation.
The engine on offer in both the Targa 4 and 4S models is Porsche's 3.0-litre, turbocharged boxer engine. In standard form it develops 385 horsepower (15 horses more than the predecessor), and in the 4S version, that output increases to 450 horsepower (30 horsepower more than the previous version). That means 0-62mph in 3.6 seconds for the Targa S, and 4.2 seconds for the standard car. All-wheel drive and Porsche Traction Management (PTM) help ensure the car stays sunny side up, and there's a new electronically controlled variable damping system for a more refined ride.
If you opt for the Targa 4S, you get the option of Porsche's seven-speed manual gearbox with a Sport Chrono package, instead of the eight-speed atuomatic.
Adaptive cruise control is now available as an option, and the Smartlift function is enhanced for more ground clearance. The new Targa is available to order now, with prices starting at £98,170 for the Targa and £109,725 for the Targa S.