News
Coming soon: Morgan 3 Wheeler to return
Iconic and eccentric, the Morgan 3 Wheeler is set to return with an all-new Ford engine and fresh twist on a classic formula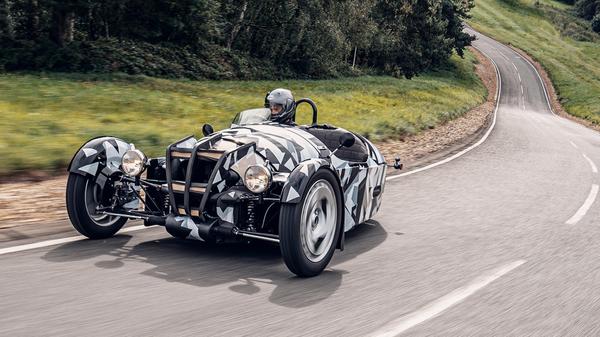 For those subscribing to the idea they don't build cars like they used to Morgan remains a beacon of light, its range of retro sports cars the embodiment of craft-built cool. Relaunched in 2011 in celebration of founder HFS Morgan's first car from 1909, the 'modern' 3 Wheeler took this eccentric image to new extremes but has proven a huge success, with over 2,000 sold.
By Morgan standards these are massive numbers, and with production now finished and the final examples sold the firm has confirmed the classic 3 Wheeler format will live on in a brand new model. With two wheels up front and a single driven one out the back the format remains familiar and, despite building an electric version of the previous 3 Wheeler, Morgan has confirmed for the time being it will stick with a petrol-powered internal combustion engine.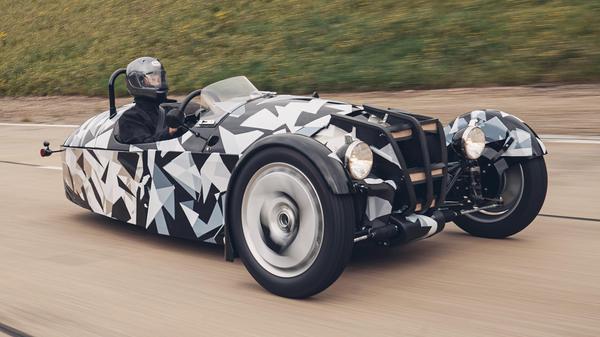 In the previous model this was a loud and proud two-cylinder Harley-Davidson derived motorcycle engine, exposed for the world to see like 3 Wheeler Morgans of old. Photographs of the new one show it still in its prototype disguise but suggest the new Ford-supplied engine is now enclosed within the bodywork, Morgan revealing that it is a non-turbo version of the three-cylinder engine used by Fiestas and various other Fords. No figures or other information have yet been released but, given the previous one could hit 0-62mph in just six seconds with little over 80 horsepower at its disposal, experience shows the car won't need a whole lot of power to put a massive smile on your face.
While Morgan has retained the classic look in its cars and stuck by its traditional construction of wood frames and hand-made aluminium bodywork it has also found ways to integrate more modern materials and methods in its latest models. How much of that will be incorporated in the new 3 Wheeler remains to be seen but you can still expect it to be pretty raw, windswept and extreme by the standards of regular cars. Seemingly that's just the way fans like it, though.