News
Coming soon: MG Cyberster
MG's classic roadster roots are reinvented for the electric age with a stylish, zero emissions sports car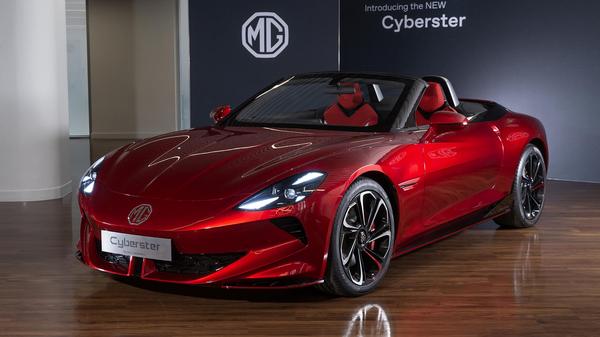 Words by: Hannah Hill

Additional words by: Dan Trent
Last updated on 11 May 2023 | 0 min read
As MG's rebirth under Chinese ownership goes from strength to strength the brand's traditional British roots are being rebooted for the electric age with this Cyberster two-seat roadster.
While fans of classic British sports cars like the iconic MG B may crack a smile it's a big step from the affordable, electrified hatchbacks and SUVs of the brand's more recent history. But it's an important step in reclaiming its roots as a builder of fun, open-top cars and points to an exciting, zero emissions future for this most traditional of automotive formats. In the process MG has also beaten some more established brands to the punch with what could be the first all-electric convertible of the modern age, a move likely to rile Tesla fans still waiting for Elon Musk to deliver his own long-promised Roadster.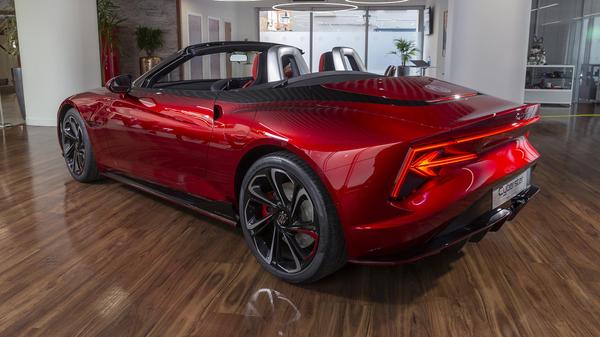 Designed here in the UK, the Cyberster has been revealed in concept form for now but shows how the looks of classic MG roadsters of the past could be reinvented for the electric age. The low-slung stance and long bonnet may hark back to a previous era but the looks are still suitably futuristic, with supercar-style scissor doors and a very modern looking rear light arrangement.
While details of the all-electric powertrains output and other stats are yet to be confirmed MG is hinting at a range of around 500 miles and 0-62mph in a blindingly rapid three seconds. Other features include 'Magic Eye' headlights that open when the car is switched on and a digital cockpit with multiple screens surrounding the yoke-style steering wheel. While this is still officially just a concept MG says we can expect a production Cyberster as early as next year to coincide with the brand's 100th birthday, with more details about power, performance and trim levels expected in the build up to this most eagerly awaited electric sports car.