News
Coming soon: Mercedes-Benz Vison EQXX
F1 tech, stunning aerodynamically styled lines and a range of over 600 miles show Mercedes' ambitions for next-gen electric car tech
Back in the 1930s Mercedes was combining motor racing technology like supercharging and streamlining to create stunning and ultra-luxurious high-performance saloons built for the Autobahn age. Nearly 100 years later it's putting an electrified twist on the same ideas with
the Vision EQXX concept car
, combining F1 powertrain tech with weight-saving and incredibly slippery aerodynamics to create
an electric car
capable of going over 600 miles on a charge.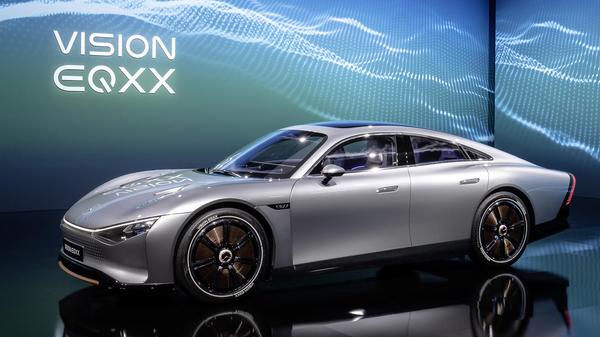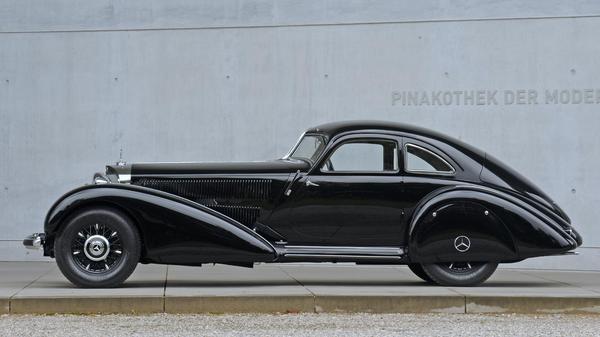 Super stylish inside and out, the Vision EQXX is a step on from the
EQS
arriving in showrooms now and makes a strong visual statement. But it's the technology under the skin that really sets it apart, given it covers double the distance of the best electric cars currently in the market on the same
size battery
. It does this through a combination of super-slippery aerodynamics to help it cruise as efficiently as possible, extensive use of high-tech materials to reduce weight and clever management of motors and energy supply to maximise range and performance. Many of these have a direct transfer from Mercedes' massively successful F1 team and the technical prowess that has powered Lewis Hamilton to a record tally of wins and championships over the years. But the EQXX also expresses Mercedes' long traditions of opulence and onboard tech, reinvented for the growing demand for sustainable luxury.
From bio-based vegan leather alternatives to carpets made from sustainable, fast growing bamboo fibres and recycled drinks bottles for interior plastics, the interior of the EQXX is a showcase for suppliers developing new and exciting materials that look and feel luxurious while minimising environmental impact. There's also tech galore inside, including a seamless, 47.5-inch display spanning the entire width of the car and an intuitive user interface to connect the real world outside the car and virtual one within, operating as a 'road trip sidekick' according to Mercedes.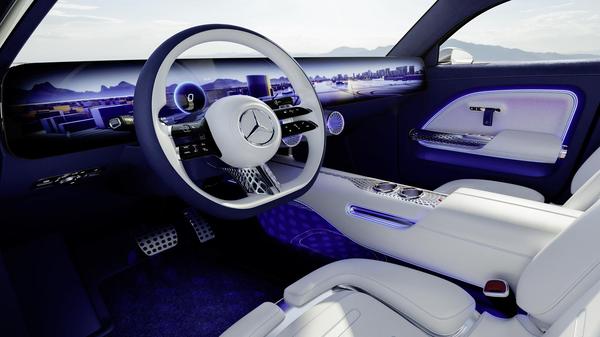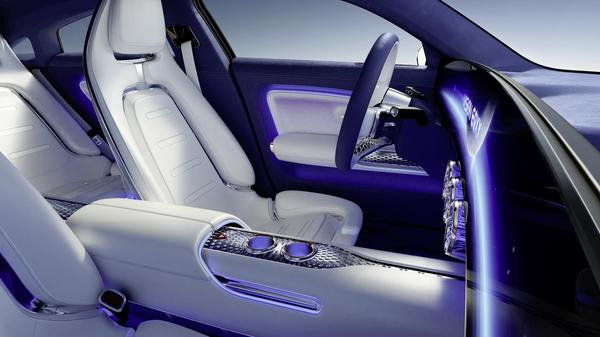 The innovation extends to the engineering, which employs all sorts of clever techniques to save weight. Indeed, where many current EVs weigh well over two tonnes the EQXX is equivalent to a regular petrol or diesel saloon here even with a battery pack weighing nearly 500kg on its own. This all helps efficiency, the battery equivalent to that in existing large electric vehicles while the motor has a relatively modest 203 horsepower, the emphasis here being range rather than ludicrous acceleration. The slippery skin makes a huge difference here, the distinctive looks informed by the need to carve through the air as cleanly as possible and inspired by aerodynamic knowledge honed in F1. It even features solar panels in the roof, which contribute up to 15 miles worth of extra range on their own.
The 'Vision' part of the name underlines the point this is still all conceptual for the time being, and perhaps a little way from production. But the technology, materials and manufacturing techniques the EQXX uses are all grounded in reality, so it's not as far-fetched as you might think. Check out Rory's video for more and let us know what you make of it in the comments below!