News
Coming Soon: McLaren GT
The new McLaren GT, focused on comfort and luxury as well as performance, has been unveiled.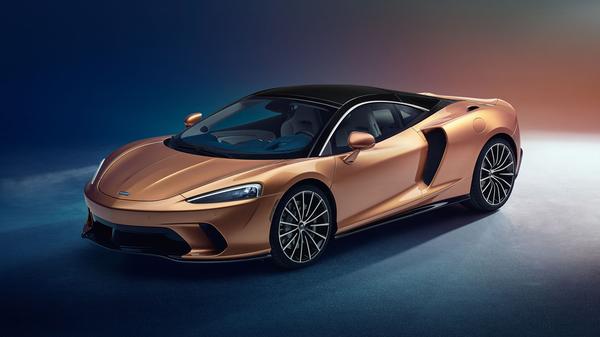 New grand tourer from British sports car maker
Focused on comfort and luxury
0-62mph in 3.2 seconds, top speed of 203mph
McLaren has unveiled its all-new grand tourer, the McLaren GT.
McLaren already has one grand touring sports car in its line-up, in the shape of the 570 GT, but the new car promises to be more focused on easy-going luxury. This is a car you can both thrash at the track, and idle across the Channel to your French chateau in. The GT is a whopping 4.7m long – longer than McLaren's other cars in the Sports and Super Series. It comes with 21-inch alloys at the rear, and 20-inch wheels at the front, available in either seven or 15-spoke designs, and fitted with bespoke Pirelli P Zero tyres.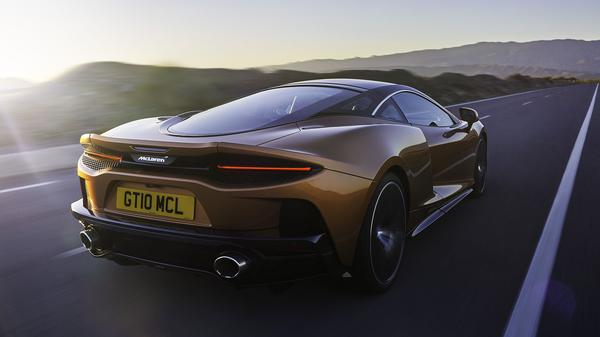 McLaren has claimed the interior "will feel spacious, uncluttered and modern, with only authentic, high-quality materials employed".
There are electrically adjustable and heated seats, with shoulder and back support. As standard these come in Nappa leather, but can be upgraded to softgrain luxury leather or Alcantara faux suede. Towards the end of 2019, you'll also be able to order your seats in Cashmere, because, well why not? McLaren has also said the GT will feature its most sophisticated infotainment system yet. As standard you'll get a 7.0-inch touchscnreen with Bluetooth, DAB and sat-nav, along with ambient lighting. If you want to upgrade to a fancier Bowers & Wilkins soundsystem, it's available, but will cost you more money. You can opt for a glass roof as well, but the standard carbon fibre gloss black roof darkens or lightens at the touch of a button. Along with being a serious performance car, the McLaren GT is pretty practical. There's a 420-litre boot hidden underneath the glass tailgate, and at the front of the car, there's another 150-litres of space.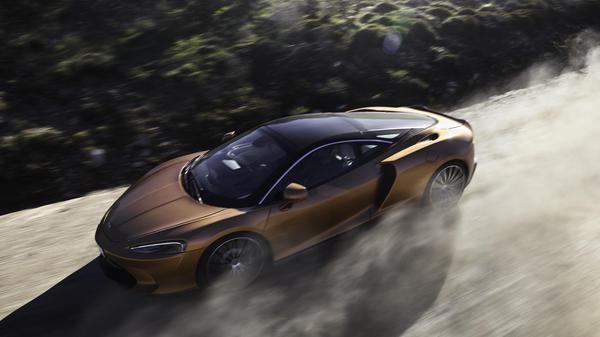 The company also says the new car will focus more on long-distance comfort than any previous McLaren model, yet there will still be "competition levels of performance". The engine is a 4.0-litre twin-turbo V8 with 620 horsepower and is paired with a seven-speed dual-clutch automatic gearbox. The 0-62mph run takes just 3.2 seconds and the car has a top speed of 203mph.
The car is built around a carbon fibre MonoCell II-T Monocoque structure which offers incredible strength and rigidity. In total, it weighs just 1,530kg. The suspension is a lightweight aluminium, double wishbone design, with hydraulic dampers. The car uses sensor inputs to read the road, predict what will happen, and change the damper settings in two milliseconds. And you can pick between Comfort, Sport and Track dynamic handling modes. The McLaren GT is available to order now, priced from £163,000. First deliveries will be towards the end of 2019.