News
Coming soon: Jeep Renegade 4xe hybrid
From zero-emissions city driving to hardcore off-roading, Jeep says its all-new Renegade 4xe hybrid is up for anything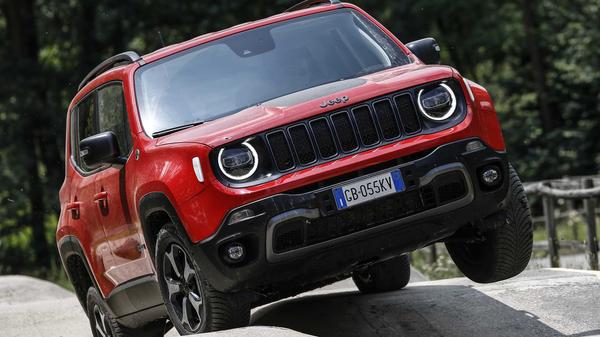 It's hard to avoid the fact everyone is having to go
hybrid
in one way or another, whether that's superminis, supercars or now off-roaders. And now it's Jeep's turn, the marketing department putting a tortuous spin on the term 4x4 to name the brand's first hybrid the Renegade 4xe, which we're assuming stands for 'four-by-electric' in place of 'four-by-four'.
There are pages and pages of technical information explaining what this all means but the short version is a regular
Jeep Renegade
with a 1.3-litre turbocharged petrol engine powering the front wheels and an electric motor driving the rear ones. Depending on the model this delivers a combined output of up to 240 horsepower, meaning 0-62mph in 7.5 seconds while the ability to power all four wheels – albeit with two different power sources – maintains the Jeep's go-anywhere credentials.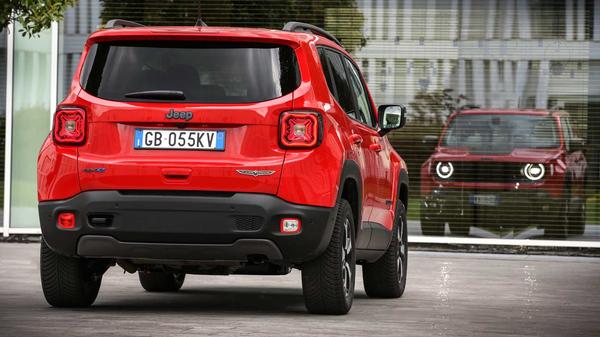 When you want to purr around on purely electric power you can do so for up to 26 miles and speeds of up to 81mph, this ability meaning official figures of up to 134mpg and less than 50g/km of CO2. As with all plug-in hybrids whether you actually get anywhere near these figures in real world driving is another matter, but it'll be enough to score the tax breaks that can reap huge monthly savings for some drivers.
Given its heritage Jeep is making a big noise about the off-road prowess of its new hybrid, so-called 'powerloop' technology meaning you always have drive to all four wheels, whether there is juice in the battery or not. In a conventional 4x4, of course, the wheels are connected physically by a shaft; in the Renegade it's all done electronically and controlled by the various modes of the Selec-Terrain system. The most powerful Trailhawk version even gets a dedicated 'Rock' setting using a 4WD Low mode like the low-range gearbox of traditional off-roaders. Most Jeep owners will be more interested in the tech and functionality in more everyday settings and here the Renegade Hybrid also has you covered with connected charging and navigation paired with your phone and all the driver safety and assistance systems you could want. The Jeep Renegade 4xe goes on sale in September, with prices starting at £32,600 all the way up to £36,500 for the Trailhawk version.