News
Coming Soon: Bentley Mulliner Batur
3D printed 18K gold, natural fibre composites and limitless customisation options – is the £1.65m Batur the most exclusive Bentley yet?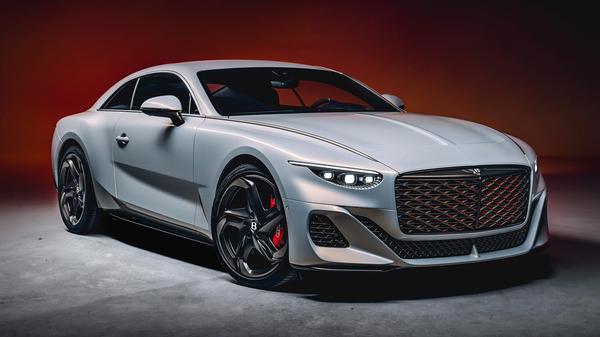 Words by: Hannah Hill
Published on 22 August 2022 | 0 min read
Named after a large natural body of water on the island of Bali, the Batur's name reflects the purity of its composition and themes ranging from sustainability to exquisite luxury. With the all-new Mulliner Batur, Bentley hopes to showcase an "all-new design language" as the brand prepares to electrify. And it's stealing the show with this one, given the endless scope of personalisation that this exquisite commission embodies.
What makes the Mulliner Batur so special is Bentley's close relationship with its buyers and mission to create something tailored completely to their individual tastes. Imaginations could go wild, from the colour to the finish of every surface and component, creating a bespoke Batur to suit them. Like the Bacalar, of which 12 were built, the Batur will be ultra exclusive. Just 18 will be produced, all of which are sold, even with the £1.65m (plus taxes) price tag. In true Bentley style, the Mulliner Batur will make its global debut at 2022's exclusive Monterey Car Week this weekend in what could be Bentley's last hurrah for its famous 12-cylinder engine on the way to going fully battery powered by 2030. And what better swansong for internal combustion engines than a grand tourer packing over 740 horsepower to make it the most powerful Bentley yet. With clear visions set on its Beyond100 ambitions to become the most sustainable luxury mobility company in the world, the Batur marks a special milestone in Bentley's design journey as it teases new futuristic potentials, without compromise on performance and what makes them among the most sought-after vehicles on the market.