News
Coming soon: Aston Martin Rapide E
Aston Martin has revealed its first electric car, the Rapide E, which will be limited to 155 examples.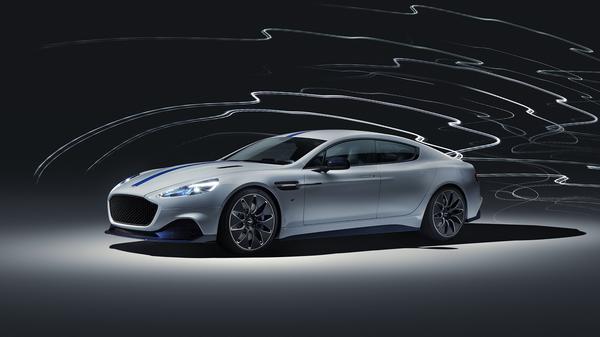 Aston Martin's first electric car
Production ready model revealed at Shanghai Motor Show
Only 155 examples will be made
Aston Martin
has revealed its first electric car, the Rapide E, at the Shanghai Motor Show.
The Rapide E has twin rear-mounted motors which produce 610 horsepower and 950Nm of torque. The 800V battery pack, which powers the two motors, has been slotted in where the 6.0-litre V12, gearbox and fuel tank were in the internal combustion engined car. It has a
range of more than 200 miles
on the
WLTP cycle
, and can
charge
at 185 miles of range per hour using a 50kW charger. If you use a fast 100kW charger, the Rapide E can charge at 310 miles of range per hour. If you're charging at home, the
battery
can be recharged in three hours. The Rapide E has a top speed of 155mph, with a 0-60 time of less than 4.0 seconds. It also features three driving modes – GT, Sport and Sport + – which alter aspects of the electric system and the suspension to change the way the car handles and feels.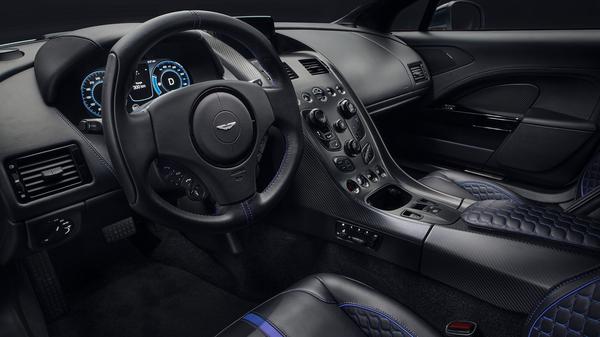 Inside the Rapide E
Inside, analogue displays have been replaced by a 10.0-inch digital display which shows information including the amount of charge left, current motor power levels, regenerative performance and a real-time energy consumption meter. Naturally there's lots of lightweight carbon fibre around the cabin too.
You can also monitor key information via an app on your phone, including the remaining range, battery status, the time it will take to charge, and you can send navigation directions from the app to the car. If you're someone who loses their car in a supermarket car park, you can see where the car is parked through the app, with walking directions to help relocate it. The app will also let you know when the car needs a service.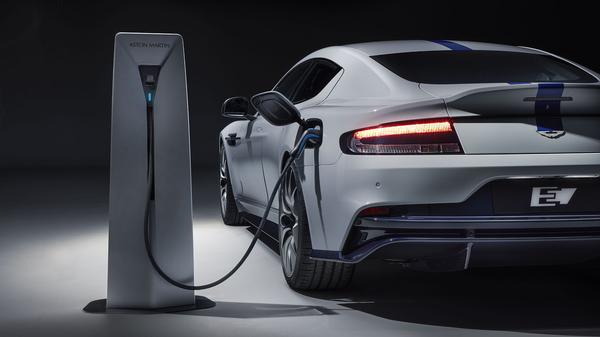 Aerodynamic improvements
Being an
electric
car, aerodynamic performance is very important to help maximise electric range. This is something Aston Martin has worked hard on by minimising airflow through the car's body.
There's also no need for an exhaust system, so this has been replaced by an entirely redesigned underfloor which streamlines the airflow from the front of the car, to the larger rear diffuser at the back. The Rapide E has been fitted with forged aluminium aerodynamic wheels and bespoke low rolling-resistance Pirelli P-Zero tyres. Aston Martin says all the aerodynamic improvements offer an 8% improvement compared to the 'normal' petrol Rapide model.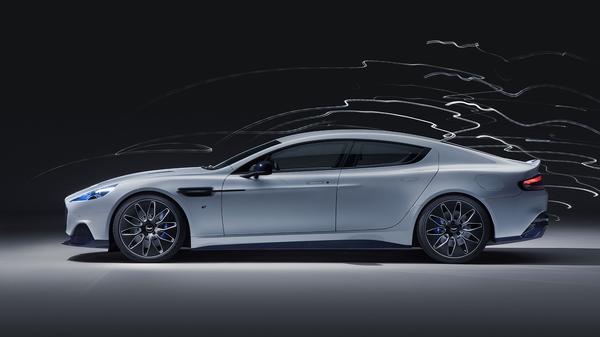 Built in the UK
This is the first car to be built at Aston Martin's St Athan production facility in Wales. The site has been dubbed Aston's 'Home of Electrification'. This will be where Aston develops its electrification strategy with the
Lagonda
brand. Lagonda is a revised brand name which will now be an all-electric luxury arm of Aston Martin.
Only 155 examples of the Rapide E will be produced, and orders are open now. We can't tell you how much it will cost as Aston Martin isn't revealing that information, but as the saying goes, 'If you have to ask, you probably can't afford it'.