News Best Car for Families Award 2021 – Tesla Model 3
Find out why the Tesla Model 3 is the 2021 winner of our Best Car for Families Award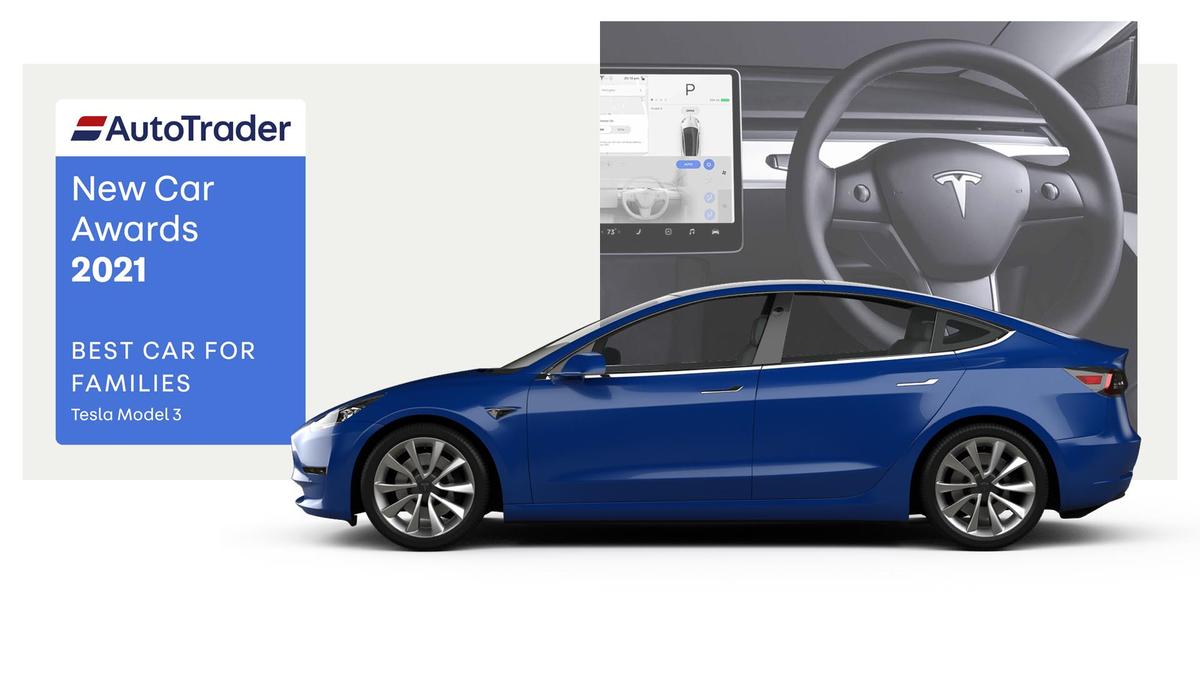 View gallery
Our overall winner in 2020, and finalist across a number of different categories this year, the
Tesla Model 3
has been a huge hit with the British motoring public and its prevalence on our roads is vindication of the brand's success in bringing electrified performance to the masses.
Where many rival brands are using adapted, electrified versions of internal combustion models, Tesla has the advantage of only building pure electric vehicles, and understands how to make the most of the improved packaging they offer. This is particularly true of family cars, where properly designed electric models can free up huge amounts of valuable space inside by tucking batteries and motors out of the way to the benefit of everyone onboard.
But the Model 3 isn't just practical – it's also fast and, most importantly, cool. Just listen to what owners say, too. Asked what they like about the Model 3 one simply said "Everything!" From a family car perspective another said "The fact that it costs next to nothing to run, goes like a sports car and seats five with plenty of room for luggage." Across the board this combination of performance and practicality were consistent themes, making the Model 3 a natural winner as a family car.
Interested in buying a Tesla Model 3?