News
Best Car for City Driving 2020: Nissan Qashqai
Find out why the Nissan Qashqai is the 2020 winner of our Best Car for City Driving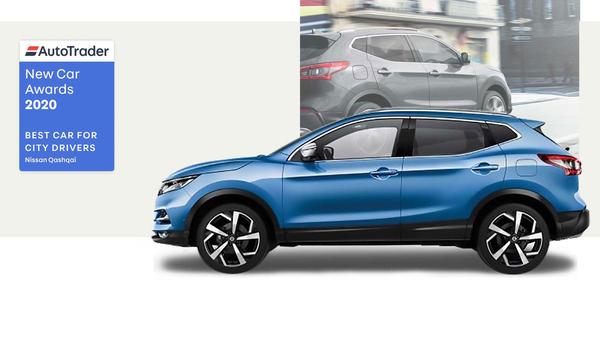 City cars lead demanding lives, having to cope with everything from traffic to challenging street furniture like speed humps and width restrictors. Parking is a constant issue too, be that on-street or in tight multi-storeys so good visibility and technology to help keep drivers cool in high-pressure situations are a must, as is integration with phones for navigation and safety systems to guard against wandering pedestrians and weaving cyclists alike. Doing all this and looking good at the same time? It's a tough challenge.
The three shortlisted contenders in this category are all hugely popular models and part of the scenery of any urban landscape. This was a closely fought contest too, the final battle coming down to the
Ford Fiesta
,
VW Golf
and the
Nissan Qashqai
. Victory for the Nissan is proof that SUVs and crossovers are just the ticket for the urban jungle as well as the great outdoors, the extra ride height and sense of security obviously popular among owners, as is the supporting technology.
Nissan's clever 360-degree parking cameras are a prime example of tech taking the heat out of pressured urban driving situations and why the Qashqai is a winner. "Love this feature," said one owner, simply. "I use it a lot for parking." Tech scored highly with another too. "All the gadgets," they told us, when asked what they loved about it. "
Apple CarPlay
, heated seats, heated front windscreen, 360 view camera…"
Comfort was another area owners praised. "It's so comfortable to drive, whether on short journeys or long, town or country," you told us. "The level of comfort in the front seats is superb."