Long Term Review
Skoda Octavia Estate long-term test review – fourth report
Jon survives Ride London, and the Octavia survives a significant bash to the front passenger side.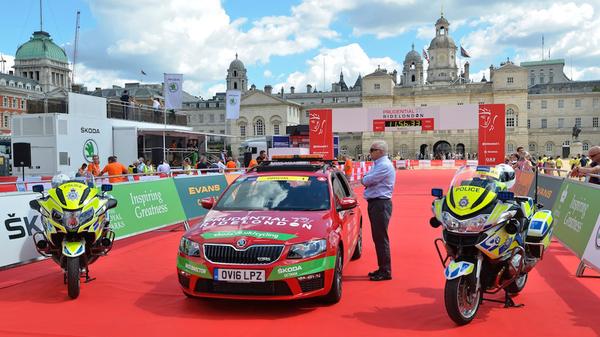 Fourth report: August 2016
Mileage – 5793
Race Day. The cycling event that I had (somewhat foolishly) signed up for had come around all too quickly. I'd managed to squeeze in a few pre-race training rides – almost inevitably followed by three hours in the pub – but now things had got real. I was on the start line of Ride London, dressed to the nines in festively coloured, branded lycra to perfectly display the contours of my blubbery, furry body. Thanks, Skoda…
But just as most consumers find the idea of
buying a new car terrifying
, the perception of cycling 100 miles was far worse than the reality. What sounded like a daunting challenge for (unfit) man and machine was, in fact, one of the most enjoyable bicycle rides ever.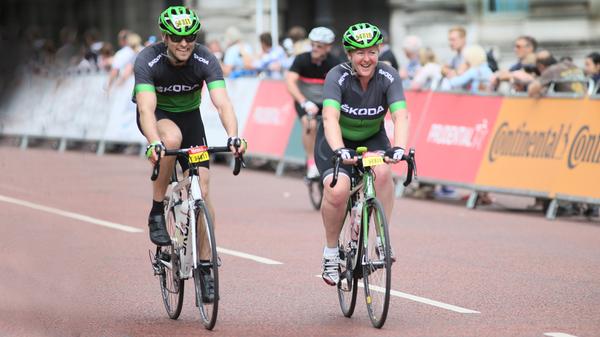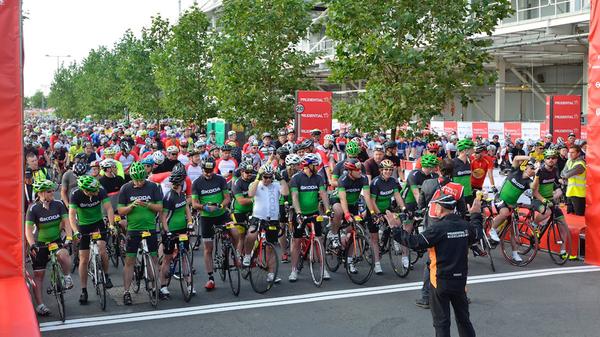 The morning sun was out, the city streets were apocalyptically devoid of traffic, and the air wasn't choked by dirty diesel particulates. Even pedestrians, who have a tendency to leap out in front of cyclists like suicidal cats, were held behind barriers and encouraged to cheer. Cycling through the hipsterville that is East London, I was almost able to delude myself into thinking it was the 19th century. OK, that didn't last, but I think my enjoyment of cycling will remain. Mint-coloured road bicycles have bled satisfyingly from my Instagram feed ever since.
A few days later, any Skoda-related euphoria quickly turned to distress when my colleague May informed me somebody had driven into the Octavia Estate while it was parked on her road. Even worse, said offender hadn't bothered to stop and offer up their insurance details. Failing to stop after an incident may be a criminal offence, but it feels like it's becoming a worryingly common scenario. All we could do was register a crime number with the Metropolitan Police, before notifying the neighbours and our insurance company. I'm the sort of person who would cry over committing an alloy wheel scuff, so this sort of blameless scenario has been pretty galling. Fortunately, what looks like a hefty crunch to the front passenger side of the car is, on closer inspection, only cosmetic. The car is already booked into a Skoda-approved bodyshop for repairs. I'll keep you posted on costs, but for now, this tough cookie continues to work dutifully as our camera car, supporting video shoots across the country from Bristol to Birmingham.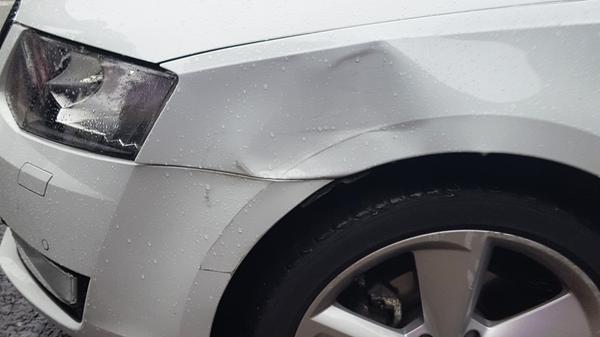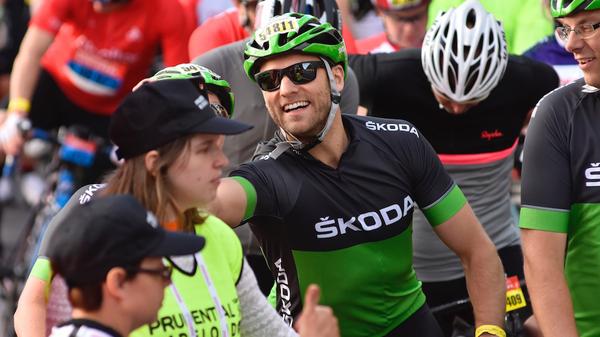 That said, it's these longer distances that have highlighted one other area that is denting (sorry...) the ownership experience: refinement. I initially raised the 'R' word in
report two
, but more time with this family wagon has only crystallised my first impressions. Put simply, the cabin may look polished and premium, but it doesn't insulate its passengers from suspension bangs or rattles with anywhere near the finesse of a
Ford Mondeo Estate
or
Volkswagen Passat Estate
. It's such a shame, and a bit like giving a marble tabletop some MDF legs. Riding on bigger 18-inch alloys certainly adds to the noise too, so you always pick up a subtle but discernible restlessness to the ride in slower, urban areas. My solution has been to drown it out with a louder-than-usual podcast.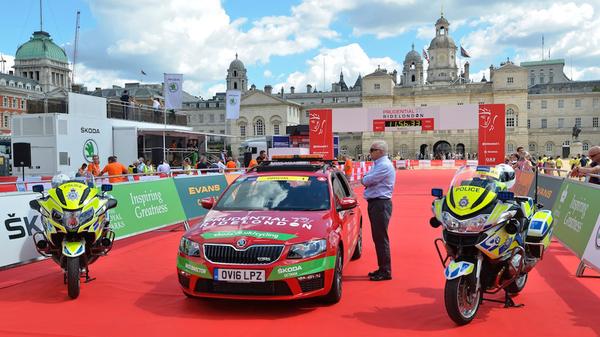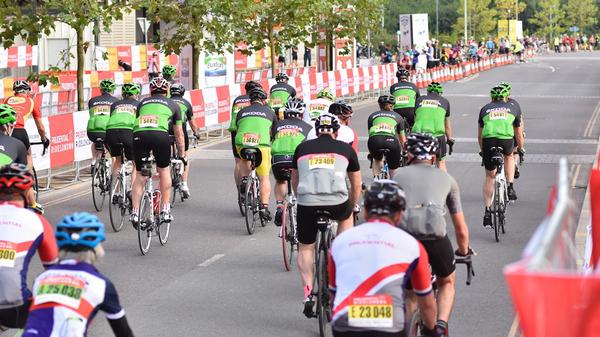 First and second gears in the DSG gearbox do operate in quite a narrow performance band, so when you're setting off, it's difficult to be smooth. If you don't depress the throttle pedal with feather-light precision, the initial uptake in power sounds like you're a rev-happy teenager and can feel jerky, as does the automatic gear change.
The difference in price between this car and an equivalently specced Volkswagen Passat Estate would be in excess of £4,000, but a family car that promises comfort and space should deliver in entirety on both counts. On the plus side, I've had nobody assume I am their Uber taxi this month, and the 2.0-litre diesel unit delivered its best ever fuel consumption figure of 49mpg.
Key specs:
Model: Skoda Octavia Estate SE L 2.0 TDI 150PS DSG
Price: £23,730
Price as tested: £25,621
Engine/gearbox: 2.0 diesel / six-speed DSG
Power: 148bhp
Torque: 251lb ft
Top speed: 134mph
0-62mph: 8.5secs
Economy: 54.3mpg
CO2/BIK tax liability: 117g/km/23%
Boot space: 610/1740 litres
Optional equipment:
An exhaustive list of everything fitted to our long-termer, and the price of each item
Moon white metallic £535
Sunset Glass £200 Roof bars £169 Lockable bicycle carrier £110 Temporary space saver spare wheel £127 18-inch Golus alloys £400 Front parking sensors £350